mytest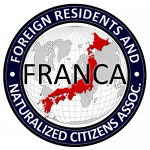 Hi Blog.  In what came as a shock to me, alert reader Rob sent me scans of yesterday's (March 9, 2009) Japan Times Classified Ads, with three sections advertising for "Japanese Only" applicants!  See scans:
Sounds a bit like a forklift operator.  But Japanese Only?
"Must be bilingual".  So then why Japanese Only?
Selling soap and ear piercing products.  Okay, again, why Japanese Only?
Nice company, this J. Hewitt KK (http://www.jhewitt.co.jp/).  Seems to be run by a NJ named Jon Knight.  Feel free to drop the company a line to say how you feel at info@jhewitt.co.jp
Rob also sent a message of complaint to the Japan Times.  (You can too.  Classified Ads Dept at jtad@japantimes.co.jp, and all other departments at  https://form.japantimes.co.jp/info/contact_us.html).
For by their own guidelines:
Advertising jobs that discriminate by nationality may not be "offensive" to some, but they certainly may easily be construed to be illegal.  They violate Japan's Labor Standards Law Article 3:  "An employer shall not engage in discriminatory treatment with respect to wages, working hours or other working conditions by reason of the nationality, creed or social status of any worker."  That's before we even get to the Japanese Constitution Article 14…
I shouldn't have to be barking about this.  I expected more from the Japan Times when it comes to promoting equality in the workplace.  Shame on them, and especially on their client.
JT, screen your advertisements and stop abetting discrimination.
Arudou Debito in Sapporo