mytest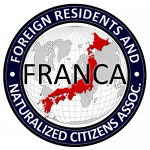 Hi Blog.  Little tangent on a Saturday.  My travel reading was HERBLOCK:  A CARTOONIST'S LIFE, by Herbert Block.  He's that cartoonist who caricatured presidential administrations from Hoover to Clinton.  I loved his work for its prescience and insight.
My favorite cartoon out of the 200 in the book was one about Hitler in 1940.  Have a gander:
The reason I love this so much is because it demonstrates that inaction towards the inevitable, justified by self-convincing sophistries, is timeless.  We learned this history in retrospect, where Americans apparently took up arms promptly against a clearly evil foe, came to Europe's aid, vanquished the Axis Powers and saved the world.  Not so.  As this cartoon illustrates brilliantly, it took nearly a decade of dithering (practically until 1945 before people even believed Nazi Germany had extermination camps!) before people finally did what they had to do.  Meanwhile, they came up with all sorts of intelligent-sounding arguments to justify doing nothing.
How does this relate to Debito.org?  Because we get the same sort of arguments for doing nothing, say, against the evil of clear and present racial discrimination in Japan.  We say it's some kind of misunderstanding, language, or cultural barrier.  Or that foreigners brought it upon themselves.  Or that Japan's unique culture or long history of being a closed island society makes it special or blind to the issue.  Or that once the older generation dies out or people travel more or get used to foreigners things will change.  Or that fundamental attitudes won't change even if we make a racial discrimination law illegal.  Or that Japan actually is a fundamentally thoroughbred pure society and should be kept pristine.  Or that people are imposing outsider values on the poor put-upon Japanese people.  Or that international treaty is not binding enough to justify a law when we have an adequate judiciary…  
There, that's eight intelligent-sounding pseudo-scientific arguments, just like in the cartoon above.
But they're all bullshit.  There is no getting around the fact we need a law against racial discrimination.  Now.
But people, as history shows, will even make arguments for doing nothing against Hitler.
They are on the wrong side of history.
Arudou Debito in Sapporo