mytest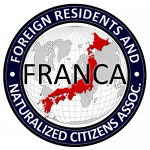 Hi Blog. Turning the keyboard over to my friend in the Hokkaido outback, who is asking us for feedback about how to approach his local junior high school and help create a more positive learning environment for his child. Those with experience or advice, please let us know? Arudou Debito in Sapporo, less outback
//////////////////////////////
Dear Debito.org:
I'm looking for advice here. I went to my child's JHS today for about the 4th time in the last year. Again I was struck and depressed by how dingy it looked. It got me to thinking that the kids don't take pride in the place and this leads to and has led to a lot of serious problems.
I came home and wrote the following and am wondering if it or I can do any good. Can I translate this and say this, to the School and Principal? to the School Board?, to the Mayor?, publicly to the PTA at their general meeting in 2 weeks? Is it too rude? Could you say it more diplomatically? How? Would you? Could you? Does it have a chance of succeeding?
Please feel free to comment on any one of the paragraphs numbered below.
========================
1. I am sorry to have to mention this and possibly I am sorry to use this sort of strong and possibly rude language. In English it is okay in Japanese I don't know and most people prefer to keep quiet because they don't want the reputation of being "noisy"
2. Last year when I heard that some students here did not respect this building and were damaging things my initial reaction was "why is anybody surprised?" In my opinion any damage here will not make this building look any worse than it does.
3. I don't think you could find a school in the entire country of Canada whose walls and ceilings looked as bad as this school. This place is dingy. The sarcastic comment that most Canadian parents would make in this case would be:
4. Does anybody here in authority know what paint is?…It comes in tins and 20 liter pails…It costs about 500,000yen per ton…It is quickly put on by brush, roller, or spray…It is great for making buildings look fresh and bright and clean. 2 of the buildings I went to school in were over 60 years old. They didn't look this bad because they were repainted at least every 10 years.
5. In my opinion the walls and ceilings in this school need cleaning, patching and a new paint job! If this happened a great number of students would take more pride in this building. Most of them would treat it with much greater respect. There would be massive group disapproval of any one deliberately or accidentally causing damage. It would pay off in much higher student morale and thus effort towards listening to teachers, paying attention in class, and caring about what is taught and trying to learn.
6. I don't think this was a problem for any of the parents or teachers in this room when you went to school. You were much closer in time to when coming to school meant sacrifices. Maybe your parents or grandparents couldn't go to school. Maybe someone in their family skipped meals so they or someone else in their family could go to school.
7. Another thing is that maybe when you went to school the buildings were much newer and looked much better.
I am also quite sure that almost all of your homes look better than this school and that none of you would be happy living in a house that looked like this school without trying very hard to make it look better.
8. It would also pay off in much higher teacher morale. Teachers would find their days less stressful and if student morale improved they would of course be much happier.
9. I think that the PTA should make the effort to start the ball rolling to paint this school. We should try to do this for the teachers who teach here, our children who spend so much time in class and clubs and for the children that come after them when they graduate. We should try even if we have to raise the money for paint, and volunteer a lot to help out in preparing the walls for paint and doing the cleanup. IMO it would show our children and their teachers how much we care about the value of education.
10. Towards this goal here is 20,000 yen.
Comments?
ENDS