mytest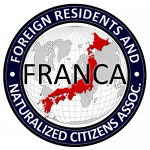 Hi Blog.  On the theme of "bringing people over but not taking care of them" (a la the "Trainees" and the Nikkei), here we have GOJ entities beefing enrollment of depopulated Japanese universities with NJ students, then leaving them twisting in the wind when it comes to job searches.  This according to the Yomiuri.  Courtesy of Matt D.  Arudou Debito in Sapporo
===================================
Foreign students finding jobs scarce
Foreign students seeking work in Japan after graduation are facing difficulties in finding jobs as employment conditions deteriorate because of the economic downturn.
More than 120,000 foreign students study in Japan annually. Observers say the government should support the students' job-hunting efforts to keep them from losing interest in Japan and returning to their home countries.
One foreign student looking for work is a 24-year-old graduate student from China's Jiangsu Province who lives in Akita. She is currently looking for full-time work at a Japanese firm for after she graduates. But the search is proving difficult.
"Since I began spending my time looking for work, my standard of living has been deteriorating day by day," she said.
With no financial support from her parents, she is living only on a scholarship and a part-time job to make ends meet. With graduation looming, she decided to quit her part-time job and focus on finding full-time work. By such methods as giving up her trips home to China, she has amassed 300,000 yen in savings. But she has found herself in a hard situation without her part-time income.
On March 8, she traveled halfway across the country to Tokyo, where she attended a job fair for foreign students held near JR Hamamatsucho Station in Minato Ward. Following the event, she stayed for a week with a friend living in the capital so she could call on companies in Tokyo, but she came away empty-handed, she said.
Savings wiped out, she can no longer afford to eat out, and is saving money by cooking and eating at home whenever possible.
"I've made it a habit to seek cheap foods at supermarkets. For example, I decided not to buy enoki mushrooms, whenever they cost more than 100 yen," she said.
The student buys boxed meals at supermarkets only after they become discounted at night and takes them to school the next day for lunch.
Still, she said she is not considering returning to China. "The competition is even more intense in China than here. There are fewer jobs to go around because of the economy. I want to work in Japan to utilize what I have learned in university and graduate school during my stay here," she said.
Similar difficulties have been experienced by a 31-year-old man from South Korea who now lives in Saitama Prefecture. After graduating from a private university here in 2007, he returned home and found employment. However, he returned to Japan after his wife decided to enter a Japanese graduate school, and he began searching for a job here this year. However, he has had no luck.
"There are far fewer companies hiring than there were before. I need to find a job as soon as possible to support my wife and me, but I haven't found a good place to work," he said.
According to the Japan Student Services Organization (JASSO), the number of foreign students studying in Japan at universities, graduate schools and junior colleges has been on the rise in recent years. As of May 1 last year, a record 123,829 foreign students were studying in Japan, up 5,331 from the previous year. About 60 percent of the foreign students came from China, followed by students from South Korea, Taiwan and Vietnam, according to JASSO.
Many students from Asia hope to work in Japan. However, only 10,262 students were able to obtain working visas in 2007 after finding jobs. Many students ended up returning to their home countries after failing to find work.
The employment situation for foreign students has gone from bad to worse due to the economic downturn. According to the Tokyo Employment Service Center for Foreigners–a job-placement office for foreign residents–there were 252 job listings targeting foreign students graduating in March available at the center as of Jan. 31, down 54 from the same period last year.
According to the organization, it is mainly small and medium-size companies that seek employees through the center. However, general manager Kazuo Hirasawa said companies across the spectrum are cutting the number of foreign students they hire.
The government has announced a plan to increase the number of foreign students studying in Japan to 300,000 by 2020 to enhance the country's international competitiveness by securing excellent human resources from around the world.
However, the government's measures to support foreign students finding jobs in Japan are limited, even though this is supposed to be an integral part of the government's plan. The government is now planning to host job fairs targeting foreign students and a meeting of universities and companies interested in recruiting foreign students.
But observers say the government measures are failing to keep up with rapidly deteriorating employment conditions.
Mitsuhiro Asada, chief editor of J-Life, a free magazine targeting foreign students published by ALC Press, Inc., said: "Foreign students are integral to the future of Japan. If the government really wants to increase the number of foreign students, it needs to focus its efforts on improving the status of foreign students after they graduate–including setting a target figure for the number of foreign students hired by Japanese companies."
Foreign students receiving more assistance in job hunt
When trying to get a job in Japan after completing their higher education here, foreign students often struggle with the nation's peculiar job-hunting procedures, under which students usually start such activities as early as the latter half of their junior year and submit "entry sheets" rather than resumes to prospective employers for the first round of screening.
Many job-hunting foreign students are uncertain about how to fill in these entry sheets or how they are expected to behave during interviews.
Therefore, some universities have been taking steps to help their foreign students find jobs.
For example, Ritsumeikan Asia Pacific University (APU), a private institution in Oita Prefecture whose foreign students accounts for 40 percent of the student body, regularly holds events called "Open Campus Recruiting," in which companies are invited to the campus to hold briefing sessions for foreign students and conduct recruitment tests.
During the 2007 academic year, there were about 380 sessions of the Open Campus Recruiting program.
On the other hand, Meiji Gakuin University in Tokyo started to offer job-hunting support to its foreign students in October last year. The private institution has asked for help from temporary staffing agency Pasona Inc., which provides advice to these students regarding how to fill in application forms and how to behave during interviews.
In addition to these two examples, many other institutions now offer special job-hunting seminars for foreign students.
In recent years, some companies have been willing to hire more and more foreign students. Starting with new recruits for the 2008 fiscal year, Lawson Inc., for example, has been hiring foreign students under the same working conditions as their Japanese colleagues. For the fiscal year starting this month, the major convenience store chain has about 40 foreign recruits.
"We value diversity [in our workforce]," a Lawson official says of why the company has hired an increasing number of foreign students.
Diversity in the workplace is thought to encourage people to respect different values that come from differing nationality, gender and age. This is also said to enhance their creativity.
"If companies can provide foreign employees with comfortable working systems," says Masato Gunji, senior researcher at the Japan Institute for Labor Policy and Training, "it would become easier for them to hire other types of workers such as homemakers and the elderly."
(Apr. 9, 2009)
ENDS