mytest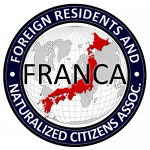 Hi Blog.  Mainichi reports yet another case of "Trainee" labor abuses, and this time the public prosecutor looks to do something about it.  Plus a brief Yomiuri article on how deep the abuses are going, alas with only a brief citation of figures, nothing about the whos, wheres, and what's to be done about it.  Like siccing the public prosecutor on them.  Debito in Sapporo
====================================
Dry-cleaning company boss reported to prosecutors over treatment of Chinese trainees
Mainichi Shinbun April 9, 2009, courtesy of Jeff K.
http://mdn.mainichi.jp/mdnnews/news/20090409p2a00m0na004000c.html

KOFU — The Kofu Labor Standards Inspection Office has sent documents to public prosecutors accusing a dry-cleaning company president of violating labor and wage laws by making Chinese trainees work for pay below the minimum wage.
The office sent documents to the Kofu District Public Prosecutors Office accusing 60-year-old Masafumi Uchida, the president of a dry-cleaning company in Yamanashi Prefecture, of violating the Minimum Wage Law and Labor Standards Law.
The labor standards inspection office had been conducting an investigation after the Mainichi Shimbun reported on the treatment of the workers on Aug. 27 last year.
Uchida was reported to prosecutors over the alleged failure to pay about 11.15 million yen to six female trainees from China aged in their 20s and 30s, during the period between February 2007 and July 2008.
The office also reported a 37-year-old certified social insurance labor consultant from Chuo, Yamanashi Prefecture, to public prosecutors accusing him of assisting in the violation of both laws by providing assistance to Uchida and other related parties.
(Mainichi Japan) April 9, 2009
ENDS
Japanese version with sparser details:
=================================
労基法違反:中国実習生に最低賃金未満 容疑で山梨の会社を書類送検
毎日新聞 2009年4月9日 東京朝刊
http://mainichi.jp/select/jiken/news/20090409ddm041040120000c.html

 中国人実習生を最低賃金未満の給与で働かせていたとして甲府労働基準監督署は8日、山梨県昭和町のクリーニング会社「テクノクリーン」と内田正文社長(60)を最低賃金法と労働基準法違反容疑で甲府地検に書類送検した。毎日新聞が08年8月27日付で報じ、同署が調べていた。
 容疑は07年2月~08年7月、雇用していた20~30代中国人女性実習生6人に対し、総額約1115万円を支払わなかったとしている。同県中央市の社会保険労務士の男性(37)も社長らに協力したとして、両法違反のほう助容疑で送検した。【中西啓介】
=================================
Foreign trainee abuse found at 452 entities
The Justice Ministry says it has found irregularities at a 452 companies and organizations that hosted foreign trainees last year.
The job-training system for foreign trainees from developing countries was introduced to help them acquire technical expertise and skills from Japanese organizations, but it has often been misused by unscrupulous companies and organizations as a means to get unskilled workers from developing countries who will work for extremely low wages.
Officials of the ministry said it had confirmed that the companies and organizations violated labor laws, such as by paying lower-than-minimum wages to foreign trainees. Of the total, 169 cases of entities making trainees work unpaid overtime were found and 155 cases concerned other labor law violations such as payment of illegally low wages.
(Apr. 11, 2009)
ENDS