mytest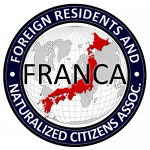 Hi Blog. Sooner or later we're going to have to discuss the issue of Swine Flu (which looks ultimately to be rated as a Pandemic), as it feeds into the (universal, but particularly strong in Japan) mentality of keeping the country safe at the border.
A reporter from the Washington post, on a return flight from DC to Narita, gives us a thorough eye-witness account. If I had been on that flight, I would probably have filed a grumpy report too. But my critique of this might seem out of character. I'll put that below the article.
And after my critique, just when I thought I could say something nice, the Mainichi and Kyodo report that hospitals, of all places, are overreacting; again, with a foreign dimension involved.
==================================
Japan Inspecting Airliners for Flu Victims
Gowned, Goggled Officials Hold Passengers Aboard Flight From Dulles for 70 Minutes
By Blaine Harden
Washington Post Foreign Service
Tuesday, May 5, 2009
http://www.washingtonpost.com/wp-dyn/content/article/2009/05/04/AR2009050400688_pf.html

Videotaping of the proceedings by the reporter on the scene (worth watching) at:
http://www.washingtonpost.com/wp-dyn/content/video/2009/05/04/VI2009050401124.html?sid=ST2009050401605
TOKYO, May 4 — Armed with thermographic guns, Japanese health inspectors in surgical gowns, goggles and masks boarded United Flight 803 from Washington Dulles. They prowled the aisles, pointing their fever-seeking machines at jet-lagged faces.
The nonstop flight had taken 13 1/2 hours. Toddlers were crying. Adults were wilting. Everyone was under strict orders to stay in his or her seat.
Exhausted-looking flight attendants handed out surgical masks, gifts from the government of Japan, which has yet to find a single confirmed case of swine flu but is diligently seeking feverish suspects.
Passengers could not leave the aircraft until they had filled out a form the government had hurriedly printed. "The Questionnaire of Heath [sic] Status" asked if travelers had been to Mexico lately, if they had a runny nose, if they were taking medication to mask a fever.
As long as the threat of a flu pandemic persists, anyone who flies into this country from North America with flulike ailments will not be allowed to walk off an airplane and infect the country. Last week, inspectors began boarding every flight from Mexico, Canada and the United States. They take the temperature of about 6,000 passengers a day. Near Tokyo's Narita airport, 500 rooms have been secured by the Health Ministry to quarantine infected passengers.
Asia was stung in 2003 by an outbreak of severe acute respiratory syndrome (SARS), which killed about 800 people and caused temporary harm to the economies of Hong Kong, Singapore, China and Malaysia. As a result, governments and health bureaucracies across the region are ready and willing to move aggressively against swine flu.
China suspended flights from Mexico on Saturday, after the first confirmed case of the virus was found in Hong Kong. At the Hong Kong hotel where the swine flu victim stayed, about 200 guests and 100 workers were confined to the premises for a week. In South Korea, which has two probable cases of swine flu, all passengers pass in front of thermographic cameras. Those found to be feverish are held for testing that takes about six hours.
Even though it has yet to find one confirmed case of swine flu, Japan has opened 684 "fever clinics" across the country. Officials installed thermographic imaging devices at the world table tennis championships in Yokohama after a local high school student was admitted to a hospital with what turned out to be a seasonal strain of the flu. On Monday, a woman who had just returned from the United States tested positive for influenza A and was experiencing symptoms, news agencies reported, but more tests were needed to determine whether she was in fact the island nation's first swine flu victim.
"It's not a short-term fight, and we need to brace ourselves for what will likely take a considerable time," Prime Minister Taro Aso told reporters Friday.
For jumbo jets arriving from North America, a shortage of health inspectors has meant that considerable time is being spent by passengers in parked airplanes. Thousands of travelers have waited for hours in their seats before inspectors could clear them to pass through immigration.
"We're just about managing to handle the situation with a limited number of inspectors," a government official told the Yomiuri newspaper. "But I wonder what will happen if more outbreaks occur in other countries."
Inspectors boarded United Flight 803 a few minutes after it landed at Narita. They completed their work in 1 hour and 10 minutes. Although everyone was sick of sitting in the airplane, no was found to be feverish.
ARTICLE ENDS
==============================
COMMENT FROM DEBITO: Actually, I think Japan has improved on its techniques since the last outbreak scare. Again, remember SARS back in 2003? I do. I was being refused entry into some hotels just because I had foreign roots (I hadn't even left Japan in many years, let alone visit a SARS-infected country). SARS back then merely exacerbated the same government-promoted fear phenomenon that wound up painting foreigners in general as potential criminals and social destabilizers. And the MHLW has specifically said that border controls were specifically for "effective prevention of infectious diseases and terrorism."
That so far hasn't really happened this time. Instead, we have everyone being tested regardless of nationality. Contrast this with the differing treatment found in one confirmed case a few years ago, from a 2005 Japan Times article I wrote:
I see. Then it naturally follows that on May 8, 2005, after a Caucasian passenger became ill on a Cathay Pacific flight from Bangkok to Fukuoka via Hong Kong and Taipei, all Caucasians, according to a passenger, were given yellow quarantine forms at Fukuoka Airport. Japanese, she alleges, were not. When called on this, Fukuoka Quarantine Station did acknowledge on May 18 that not all passengers were given the yellow forms–just to those originating in Thailand (even though some recipients boarded at Hong Kong). The question remains: Why weren't all passengers, after so much time in a contained environment, screened for contagious diseases?
Compared to this, the latest Washington Post article shows that the GOJ is learning something from past procedures. Japan is using relatively unobtrusive procedures for screening (skin-surface scanners for body temperatures) and scanning everyone, which of course I support. I'm not vouching for the effectiveness of these procedures (I really have doubts whether goggles and masks actually stop viruses effectively), but I understand the need to do something. Doing nothing means the LDP will definitely fall in the looming elections. I'm just glad the politics here so far aren't being enforced by nationality, when disease knows no citizenship.
Pity some hospitals don't know that:
===============================
Paranoid hospitals turning away those with fever, or with a foreign friend
(Mainichi Japan) May 5, 2009, Courtesy of M-J
http://mdn.mainichi.jp/mdnnews/national/news/20090505p2a00m0na003000c.html?inb=rs
As hospitals step up their precautions against swine flu, those in the Tokyo area are starting to refuse examinations to those suffering from fever and other potential influenza symptoms, or even those with a foreign friend, it's been learned.
Between Saturday morning and Monday morning, 63 people were turned away, according to the metropolitan government. All have no recent history of visiting countries where infections have been confirmed, and the new closed door policy could constitute a violation of the Medical Practitioners Law.
Patients are now being referred to public health centers for preliminary diagnoses, and a worker at Narita International Airport was refused on the spot. One patient was denied an examination for mentioning that they had a foreign friend.
Local governments are asking patients suffering from fever and who have recently traveled to Mexico, the U.S. or other high-risk countries to immediately contact their local Fever Consultation Center, rather than their local hospital.
"If the number of hospitals refusing examinations increases, there's the danger of people believing it's better to report false symptoms," said the metropolitan government's Bureau of Social Welfare and Public Health.
Click here for the original Japanese story
新型インフルエンザ:感染国に渡航歴ないのに…発熱患者の診察拒否 東京で63件
◇「成田勤務」「友人に外国人」
毎日新聞 2009年5月5日 東京朝刊
http://mainichi.jp/select/science/archive/news/2009/05/05/20090505ddm001040003000c.html

新型インフルエンザへの警戒が強まる中、東京都内の病院で、発熱などの症状がある患者が診察を拒否される例が相次いでいることが分かった。都によると、2日朝~4日朝だけで計63件に上る。新型への感染を恐れたためとみられるが、感染者が出た国への渡航歴などがない患者ばかりで、診察拒否は医師法違反の可能性がある。大学病院が拒否したケースもあり、過剰反応する医療機関の姿勢が問われそうだ。
患者から都に寄せられた相談・苦情によると、診察拒否のパターンは(1)患者が発熱しているというだけで診察しない(2)感染者が出ていない国から帰国して発熱したのに診察しない(3)自治体の発熱相談センターに「新型インフルエンザではないから一般病院へ」と言われたのに診察しない--の三つという。
拒否の理由について都は「万一、新型インフルエンザだった場合を恐れているのでは」と推測する。
拒否されたため、都が区などと調整して診療できる病院を紹介した例も複数あった。「保健所の診断結果を持参して」と患者に求めた病院や、成田空港に勤務しているとの理由で、拒否した例もあった。友人に外国人がいるというだけで拒否された患者もいたという。
国や自治体は、熱があって、最近メキシコや米国など感染が広がっている国への渡航歴があるといった、新型インフルエンザが疑われる患者には、まず自治体の発熱相談センターに連絡するよう求めている。一般の病院を受診して感染を拡大させることを防ぐためだ。だが、単に熱があるだけなどの患者は、その対象ではない。
都感染症対策課の大井洋課長は「診察を拒否する病院が増えれば、『症状を正直に申告しないほうがいい』といった風潮が広まるおそれがある」と懸念している。【江畑佳明】
ENDS
===============================
Increasing number of patients with fever rejected by Tokyo hospitals
KYODO/Japan Today Wednesday 06th May 2009, Courtesy of Ken
http://www.japantoday.com/category/national/view/increasing-number-of-patients-with-fever-rejected-by-tokyo-hospitals
TOKYO —An increasing number of patients with fever have been rejected by hospitals in Tokyo even though their risk of being infected with a new type of influenza is low, given that they have never been to any of the countries affected by the new flu, a Tokyo metropolitan government survey showed Tuesday. The number of cases in which Tokyo hospitals refused medical examinations for such patients totaled 92 from Saturday morning to Tuesday noon, according to the survey.
''We want hospitals to respond calmly even if they fear that patients infected with the new flu may appear or that other patients will get infected,'' a Tokyo metropolitan government official said. In many cases, patients with fever were told to visit ''fever clinics'' set up solely to treat people suspected of being infected with the new strain of the H1N1 influenza A virus, according to the survey.
Some patients were rejected by hospitals after telling them, ''I work at Narita airport'' or ''I have a foreign friend,'' the survey showed.
In some cases, those who were told by fever clinics to go to general hospitals were then rejected by them.
The Health, Labor and Welfare Ministry plans to conduct a nationwide survey on such rejections by hospitals, ministry officials said.
The Tokyo metropolitan government's division in charge of infectious diseases said hospitals' refusal to conduct medical examinations could be a violation of the medical practitioners' law.
''We will consider some sort of measures against malicious refusals to conduct medical examinations by hospitals,'' a division official said.
ENDS
==================================
How unprofessional.
Arudou Debito in Sapporo (not panicky — relatively pristine in this crisis — Chitose isn't even on the media maps as an international airport taking measures)