mytest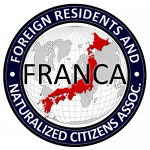 Hi Blog.  I've been receiving bits and pieces of information from people who frequent Roppongi, with rumors of police cracking down on this foreign enclave.  If not nationwide at places of business. If others have more experiences to share, feel free to comment.  The US Embassy has indeed warned people to stay out of the area.  Read on.  Three posts follow.  Arudou Debito in Sapporo
============================
May 15, 2009
(identifying details redacted upon request)
Big heads up to any of you who may be inclined to stray into Roppongi and sample the more exotic mind-altering products…       A friend a friend who is a bilingual, long-term resident has just found himself in the clink facing down a multi-year jail sentence for simply testing positive (urine test) to a "Class A substance" … whatever that means. Apparently a couple of weeks ago 100 police raided a regular nightclub (not a rave or trance party or anything like that) and dragged out 100 people and held them for testing.
Also, apparently, the police are on a drive to "clean up" Roppongi as a part of the Olympic bid (OK, we are getting into big-time hearsay/rumour there, but that is what my friend heard), and before this incident the US Embassy had issued a warning to all its staff to simply stay away from Roppongi. Even if you are completely clean, getting caught up in one of these raids could cost you several days of liberty before you are processed, cleared and allowed to go. No apologies, nothing.       So, be warned, tell any of your friends who may have a predilection for such activities.

============================
From: American Embassy Tokyo [
mailto:tokyoacs@state.gov
]
Sent: Tuesday, March 17, 2009 12:36 PM
Subject: Warden Message ・Roppongi Security Notice       Date: March 17, 2009
This is to inform the American community that the U.S. Embassy has
recommended that the embassy community avoid frequenting Roppongi bars and clubs in Tokyo due to a significant increase in reported drink-spiking incidents.  American citizens may choose to avoid frequenting drinking establishments in this area as well.
The number of reports of U.S. citizens being drugged in bars has increased significantly in recent weeks.  Typically, the victim unknowingly drinks a beverage that has been secretly mixed with a drug that renders the victim unconscious for several hours, during which time large sums of money are charged to the victim's credit card or the card is stolen outright.  Victims sometimes regain consciousness in the bar or club, while at other times the victim awakens on the street.
Because this type of crime is already widespread in Roppongi bars and is on the rise, the U.S. Embassy has recommended that members of the embassy community avoid frequenting drinking establishments in this area.  American citizens may consider this recommendation as it applies to their own behavior.  If you, nevertheless, choose to participate in Roppongi night life, we urge you to remain extra vigilant of your surroundings and maintain a high level of situational awareness.  Establishments in the area of Roppongi Intersection (Roppongi Dori and Gaienhigashi-dori) have had the highest level of reported incidents.
For further information please consult the Country Specific Information Sheet for Japan, available via the Internet at http://travel.state.gov. U.S. citizens living or traveling abroad are encouraged to register with the nearest U.S. embassy or consulate through the State Department's travel registration web site at https://travelregistration.state.gov/ibrs/ui/ so that they can obtain updated information on travel and security.  Americans without Internet access may register in person with the nearest U.S. embassy or consulate.  By registering, American citizens make it easier for the embassy or consulate to contact them in case of emergency.
U.S. citizens are strongly encouraged to maintain a high level of vigilance, be aware of local events, and take the appropriate steps to bolster their personal security.  For additional information, please refer to "A Safe Trip Abroad" found at http://travel.state.gov.
For further information or any emergencies involving American citizens, please contact the American Citizens Services (ACS) Unit of either the U.S. Embassy in Tokyo or one of the U.S. Consulates in Japan listed below:

U.S. Embassy in Tokyo
American Citizen Services
1-10-5 Akasaka, Minato-ku, Tokyo 107-8420
Tel: 03-3224-5174
Fax: 03-3224-5856
http://japan.usembassy.gov/e/tacs-main.html
ENDS
============================
May 17, 2009
Dear Debito, I enjoy reading your blog as always!
These days I have been going to bed early but I happened to find my way to a Roppongi club for the birthday party of a friend. The club is called Muse and is quite popular in the area. I always go there and have no problems with the staff, but I noticed an interesting sign in English. It said something to the effect of "To all foreign customers, we are checking Japanese government issued ID of all foreigners on the advice of the police. Thank you for your cooperation". 
I in fact did not experience a check in spite of the sign, but the sign seems to indicate to me that the police are pressuring places to make alien card checks on foreigners. This wouldn't be the first time, even today. Earlier in the day I went to Nissan Rentacar when I often rent cars and for the first time was asked for my alien card. I said "nande?" in Japanese and the staff member promptly said "Umm… ohh.. never mind, actually you live in Japan right? So no problem." The same sort of thing has happened to me at a hotel in Mie prefecture where the guy specifically asked for my alien card before promptly withdrawing the request when I questioned it.
These three things lead me to the same conclusion. There seem to be multiple campaigns underway by someone (perhaps the police) for a number of establishments to check alien registration cards. For me this is not acceptable. The club was the worst example but the other two are not far behind. Perhaps the police are an organization that can be targeted in a demand for change.  Best Regards, AM
ENDS