mytest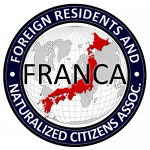 Hi Blog.  I've been in Tokyo the past couple of days attending a symposium sponsored by the German Institute of Japanese Studies (DIJ), which has, as always, provided much food for thought.
This year's theme is "Imploding Populations:  Global and Local Challenges of Demographic Change", and I've seen presentations on health care, migration (both internal and external), geriatric treatment in the media, retirement options, and the like.  Good stuff, if a little tangental to what I research.
How it dovetails with Debito.org is how the conclusions shared by all — that Japan needs to do something now about its demography — are studiously being ignored by the Japanese scientific representatives in attendance.
June 2's series of talks by Japanese researchers was particularly enlightening.  Everyone concluded that Japan is facing a demographic juggernaut, given its aging society with low birthrate, depopulating countryside, and ever more populating cities.  Japan is not only greying, but also losing its economic prowess.
Yet these conclusions suddenly become null once you bring in the topic of immigration.
One speaker, a Mr Takahashi Shigesato, rendered in the program as "deputy director general at the National Institute of Population and Social Security Research" (kokuritsu shakai hoshou – jinkou mondai kenkyuujo fuku shochou — a big cheese), so glibly skipped over the issue that I just had to raise my hand at the end for a question.
Sez I:  "Thanks for your presentation.  You mention the entry of foreigners into Japan as an option only briefly in your presentation.  You also use the term 'gaikokujin roudouryoku jinkou no katsuyou' (active use of the foreign working labor population) without any mention of the word 'immigration' (imin).  Why this rhetoric?"
Mr Takahashi gave a noncommittal answer, citing that Japan is (now suddenly) a crowded place, that immigration was not an option for our country, and that inflows must be strictly controlled for fear of overpopulation.  A follow-up with him one-on-one got him claiming there is "no national consensus" (he used the word in English) on the issue.  When I asked him whether or not this was a vicious circle (as in, no discussion of the issue means no possible consensus), he dodged.  When I asked him if this term was a loaded one, one political instead of scientific regarding demography, he begged off replying further.
This dodging also happened with every other Japanese speaker on the issue (one other person in the audience raised the same question with a second speaker, and he gave a begrudging acknowledgement that foreigners might be necessary for Japan's future — although he himself couldn't envision it).
This does not give me hope for the future.  There is a definite "deer in the headlights" attitude happening here, where we know that Japan's population will drop no matter what (Mr Takahashi even extrapolated in his powerpoint that Japanese would go extinct by the year 3000).  Yet extinction is still preferable to letting in people to stay.  This is why I'm having trouble seeing any public policy (from the health-care givers from Indonesia and the Philippines on down) as anything more than a revolving-door labor exploitation effort:  offering the promise of a life in Japan in exchange for intensive labor, revocable after a few years either due to the vicissitudes of world economics, or if you don't pass some kind of arbitrary and difficult test that even natives would find challenging.
It also does not give me hope for this branch of Japanese science.  As a doctor of demographics (a fiery researcher  to whom I could really relate) stated in a later conversation with me that day:
"Demographics is the study of population changes:  births, deaths, inflows and outflows.  How can the Japanese demographers ignore inflows, even the possibility of them, in their assessments?"
Because once again, science is being riddled with politics.  Immigration is another one of those issues which one must not mention by name.  Especially if you want to be a member of a national government thinktank.
ENDS