mytest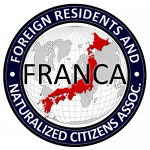 Hi Blog. A bit of follow-up on a case that Debito.org took up in 2007 due to the politics of Sumo (and our perceived need for the Association to divert attention from its own excesses by bashing the foreign rikishi). The stablemaster whose orders resulted in the death of Sumo wrestler Tokitaizan two years got his: Seven years in the clink. Good. But it's now on appeal, and who knows if it'll be lessened to the degree where it does not become a deterrent for future leaders to order and carry out the bullying and hazing of its underlings. Even Ozeki Kaio has rallied as a defender of the practices, see below. Arudou Debito in Sapporo
—————————–
The Japan Times, Saturday, May 30, 2009
Former stable master gets six years for young wrestler's hazing death
NAGOYA (Kyodo) The Nagoya District Court sentenced a former sumo stable master Friday to six years in prison for telling wrestlers at his stable to haze and beat a 17-year-old wrestler who died in the 2007 assault.
Junichi Yamamoto
KYODO PHOTO
Presiding Judge Masaharu Ashizawa said that Junichi Yamamoto, 59, with his "immeasurable power" as stable master, ordered the two days of physical abuse that "grossly disrespected the victim's human dignity."
Yamamoto immediately appealed the ruling.
Rest of the article at
http://search.japantimes.co.jp/cgi-bin/nn20090530a3.html
ENDS
=====================
The Japan Times, Thursday, June 4, 2009
Ozeki Kaio says harsh treatment is integral
By JIM ARMSTRONG
The Associated Press
Sumo veteran Kaio said Tuesday that harsh treatment of wrestlers in training is an integral part of Japan's ancient sport and is partially responsible for his own success.
Japan's ancient sport has been rocked by several recent scandals, including one in which a trainer was sentenced to six years in prison for his role in the fatal beating of a young wrestler during training.
Rest of the article at
http://search.japantimes.co.jp/cgi-bin/ss20090604a1.html
ENDS