mytest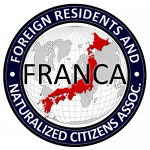 Hi Blog. I wrote here about Scott Tucker, a man who was killed in a bar by a DJ in 2008 who got off lightly in Japanese court.
Background article here: https://www.debito.org/?p=2060
And my Japan Times article last March about the emerging double standards of justice (a suspended sentence for a murder? Hard to envision happening for many NJ if the situations were reversed):
https://www.debito.org/?p=2813
Here's some background from the victim from a friend of his. Arudou Debito in Sapporo
==================================

About Scott Tucker…
By Anonymous

Debito.org, June 16, 2009

Hello Debito,
I have many friends who are permanent residents of Japan, and I suppose I came very close to being one of them myself, as I have a long and endearing relationship with the country–and like most permanent residents, had an emotional relationship with a Japanese National which was stronger, shall we say, than international bonds… I lived in Japan from infancy until I was six, and returned after college to work for many years in Tokyo. I applaud your site and your efforts, and wish you the very best in your ongoing pursuits.
I am writing about the unfortunate incident involving "Scott" Tucker, the American businessman who was killed in the Azabu club "Bull Ett" (Bullet) last year. I have read the many comments, and the attached links, and somehow I feel compelled to say a bit more on the subject–though certainly I do not claim to be an expert regarding what exactly took place at the club that night. What follows is my "read-between-the-lines" take on what likely happened, with regrets…
Scott Tucker was a multimillionaire. This simple fact doesn't seem to percolate through the many official accounts of the incident; Scotty is portrayed as some disaffected gaijin who was inebriated and belligerent, wandered into some club, and accidentally received a fatal choke-hold from the concerned and threatened disk-jockey on duty at the time–hence the probationary sentence for murder… A few articles mention that Scotty owned the building next door to the club where the incident took place; they do not mention Tokyo city ordinances regarding noise, or the operation of commercial businesses, or discos, which create noise, after midnight in that particular neighborhood: that club was in Nishi-Azabu, Tokyo, the most expensive real estate, per square meter, in the world. If he had chosen, Scott could have lived on Park Avenue, New York, or along the Champs Elysees, in Paris. He could have lived anywhere he chose, but he chose Tokyo, because of the low crime rate and his affinity for Japan and its culture. His wife was one of the most famous jewelry designers in Japan. He spoke beautifully fluent Japanese–another fact not found in most accounts–and he was a great fan of music, with an exceptional singing voice and rather discerning, and eclectic, musical tastes. He was not some angry foreign English teacher who wandered into a club and got past the security bouncers; he was a property owner who had had enough of the club operating illegally next door to his property. This is a crucial detail: Tokyo city ordinance prohibits loud music and club function in that residential section of Azabu after midnight, as it is a residential neighborhood. The club was functioning "After Hours" in blatant violation of city ordinance–an ordinance which was neither enforced nor cited. Again, Scotty OWNED the building next door; he was not some yahoo foreigner wandering into a club looking for a fight. Take a moment to reflect on that, as most of you do not own anything in Japan, not to mention a building in Azabu; if you are lucky enough to own some crap mansion in Chiba, and the Takoyaki shop beneath you insists on entertaining drunk patrons headed for the first train, you have probably gone downstairs–at your wife's behest–and said "Hey, fuck! It's three o'clock in the morning! Close it down and shut up!"
On a classier, more expensive scale, Scotty was doing the same thing…
So, Scott comes home, after a night of Japanese-style drinking with his friends. His building is shaking from the sounds of a club operating illegally after-hours next door to him. He has a history with that club, and with the DJ (per written accounts), having asked, on several occasions, that they keep it down, as city ordinances dictated. So, he goes next door, feeling justified–which, quite frankly, he is (and I don't suppose you'll ever read that in any official account). He wants the people out of there, wants the music shut down, and wants some peace and quiet in his own building next door (again, which he OWNS). The DJ, who is on his midnight roll, sees Scott scattering the crowd and insisting people go home, gets pissed (and, by his own admission, having seen a tv program on choke-holds and special forces moves), leaves his Disk Jockey box, comes up behind Scott, kicks him in the groin (there is no clear account of him actually facing off with Scott, meaning it is likely he kicked him in the "Groin" from behind, got him in the chokehold from behind–the choke hold he recently he saw on tv–and accidentally broke Scott's windpipe, or snapped his neck? (the original account said Scott's neck was broken). I have been to so many Tokyo clubs it is not worth trying to recount; I am 6'1 and 240 pounds, and fit: I have ejected American marines and military personnel from clubs I like for behaving in a manner I didn't like, clubs I considered my local favourites, where other foreigners were ruining my good time, or embarrassing me in front of my Japanese friends. I never, ever, in my wildest youthful belligerence, saw the wimpy disk jockey come out of his booth and take a personal stake in the ejection of a patron. Quite the contrary, frankly.
Now, this is why I'm writing this addendum. Clearly, I knew Scott Tucker. I knew him very well. I drank with him, Japanese-style, at least a hundred times. We drank beer, we ate very good sushi and drank sake; we drank expensive whiskey most foreigners couldn't, or wouldn't afford–in keep bottles at very nice, exclusive clubs and snacks in central Tokyo. I never, ever, ever, saw Scott Tucker get belligerent. I never saw him get argumentative, even after polishing off a full bottle, with my help, of pricey Japanese whiskey. The implication that somehow, because of his drunkenness, he was threatening enough to pose a danger to a 154-pound disk jockey is so absurd that it leaves me livid. If I were there, and I were tanked up, and the disk jockey decided to come down and take charge of things, it would make sense. I am not a diplomat: when I'm drunk and unhappy and things are waxing ridiculous, I will throw a few people around. But Scotty, no. No, I'm sorry. Whatever the official account, he was a diplomat. Again, I never saw him belligerent, ever, and I knew him for many, many, years. This is what bothers me about the whole "Official" account; it is simply not accurate, and is stilted towards character assassination and implication that is wholly unjustified and clearly driven by agenda. To think that someone can get a probationary sentence for what amounts to 'sucker-punching' a neighbor to death just rubs me the wrong way. It doesn't surprise me–as I say, I spent the better part of my life in Japan, and I never assumed for a moment that justice would err in my favour were I to be caught out for an indiscretion–but I feel compelled to to say something on Scotty's behalf.
I feel compelled for this reason: were a wealthy Japanese property owner from Azabu, with a famous, elegant wife, to go into a club next door, a club operating in violation of city ordinance, and get into a row with the owners, or the disk jockey, and be killed–and were that disk jockey to be a non-Japanese–the media would have a field day with it. And were the non-Japanese disk jockey–an American, or a Brit, or an African– to claim he had asphyxiated the wealthy Japanese neighbor out of fear or his own life–he would be hung from the highest tree in Japan, on national tv, as a murderer, and a fiend, and a crazed violent foreign interloper. But if it's just a guy who blindsided Scotty, by all means, give him a suspended probationary sentence. A simple self-defense accident. The whole thing is kawaii-soo. And, in fact, as I sit here in California, thinking about Scott Tucker, my old friend, the whole incident is indeed Kawaii soo.
When you click on a Quicktime video and watch it in Japan, you are clicking on Scott Tucker; he pioneered that app. in Japan. If you have a serious internal medical problem, and must receive surgery for it in Japan, it is possible your life will be saved by Scott Tucker–he developed distance software for medical applications, so that a qualified surgeon–rather than the hereditary fool with lax training who is cutting you open in Saitama–can supervise in real-time from abroad, and oversee the procedure with modern surgical techniques. Please do not forget that a 154-pound disk jockey, with a baddass attitude and a few Chimpira behind him, skirting the local and ineffectual police, put an end to any other innovations my talented and gentle friend, who loved Japan, might ever develop. That is who Scott Tucker was, that is what was lost when Mr. disk jockey got his suspended sentence. Hell, it's almost a Bob Dylan song, and no one would laugh louder at the absurdity of it all than Richard Scott Tucker. He had a good sense of humor, most of all. And I will miss him.
Zannen na kotodeshita, Scotty San, kawaii soo to omoo… Ma, shoganaii, yo ne? Shoganaii…

–Anonymous
ENDS