mytest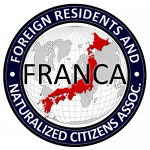 Hi Blog. Friend Olaf suggested to me yesterday that we ask readers of Debito.org how things are going with their collecting the Supplementary Income Payment (teigaku kyuufukin), the Aso Administration's answer to financial stimulus (where every adult gets 12,000 yen, plus 8000 yen for oldies and dependents). And yes, NJ residents get it too, so if you haven't yet received word from your local government with forms (see below), get in touch with your local ward office or town hall and get your kickback.
I got mine a couple of weeks ago (the Sapporo City Govt sent everyone's by registered mail — just try to imagine the costs incurred the taxpayer) and sent it in last week. Still haven't been paid yet, but how are things going for everyone else? How do you plan to spend your loot?
I still say we could have had more universal stimulus at a lot less administrative cost if we had just given people a holiday, for however long, from the 5% consumption tax. But I'm not a policymaker; what do I know?
Friend Ben sent me his forms from Shibuya-ku. They did a decent job of making things multilingual. But as he wrote to The Community last May, his app was rejected. As he put it:
Got the rejection letter today, my application was rejected for two reasons:

1 – The name on bank account card copy doesn't match your cash card.
2 – Didn't supply the required identification

So I decided to visit the ward office, I had to pay 2 tax bills anyhow and it was located in the same building.

Paid the tax bills and ask where I could find the supplement payment office. People in the tax office on the 3rd floor had no idea where it was, they huddled around in a group of 6 people trying to figure out where this office was. One lady said, "oh it's in the basement on the building, in the far other side of the building". Three of the 6 people people started saying, oh, I never been there before.

So headed down to the B1 area, and sure enough in the most far corner of the building, there was this 100m2 office with 8 workers and a boss in the far corner in the back left. They had 6 chair type booths to handle inquiries.

Walked in the office and I was the only customer. This lady stands up and says in perfect English, may I help you? I showed her the rejection letter. She walks away to talk to the boss in the corner and them comes back.

The name written down as your bank details is in romaji, however the copy of the cash card you provided is in katakana.

my response – Yes, my legal name is in romaji, however they print katakana on the cash card. I think your cash card is the same situation. For example, your name is in kanji, did the bank print kanji on your cash card? She stops for a second and thinks, no my cash card has katakana. I said, there you go, me too, how strange…

So she runs off to the boss again and explains. Then she comes back, well that's OK then, however the real problem is with the second issue, you didn't provide a copy of your alien registration card. I said, I gave you a copy of my drivers license, that should be enough. I have lived 15+ years in Japan and I have never given a copy of my alien registration card.

She runs over to the boss again and now the boss and her are at the booth now. She continues to explain I need to prove if I am legally living in Japan to claim the 12,000 yen. So I offered to show my alien registration card, however they are not permitted to make a copy. The boss and the lady chit-chat away for 30 seconds and agree I can show my alien registration card only and this should clear up the paperwork.

That was it, in and out of that supplement payment office in 5 minutes. Had to do nothing, no corrections to the paperwork, no copy of my alien registration card, etc.

If you don't want to give out a copy of your alien registration card, you will most likely have to visit your city/ward office. But the bank account thing was crazy, not sure what they were thinking.
How have others fared? Any other bureaucratic SNAFUs?
Arudou Debito in Sapporo
=============================