mytest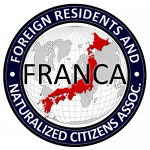 Hi Blog. Lemme do my weekend tangent a little earlier this week. It does relate to something I've discussed recently.
Pursuant to my Japan Times' JUST BE CAUSE column earlier this month (June 2, "The issue that dares not speak its name"), where I talked about how the domestic media and GOJ deliberately refrain from couching the debate on racial discrimination in those exact terms — "racial discrimination" — and how that affects public awareness in Japan of the issue.
Here's an excerpt of a June 3, 2009 US National Public Radio "Fresh Air" interview with UC Berkeley linguist Geoff Nunberg (June 4 podcast, from minute seven) which explores exactly the same topic, regarding the American media's treatment of the debate on "torture":
==============================
TERRY GROSS: I'm sure you've been keeping up with not only the debate about torture, but also the debate over what word to use to describe the interrogation techniques that were used. Some people have been using "torture" for a long time. Some publications say you can't use the word "torture" because there's a legal definition of "torture", and that when they were doing it, they had a different definition of it courtesy of John Yoo and others in the Office of Legal Counsel. So, what are you hearing when you hear the debate about whether or when it's appropriate to use the word "torture", and if not that word, what word should be used?
GEOFF NUNBERG: Well, what's interesting is that right after the Abu Ghraib story broke five years ago, all the European papers right away were using the word "torture". The British, German, French press, left and right — not just The Guardian but Rupert Murdoch's The Times were calling it "torture". And the American press then and now have been very reluctant to use that word. And they have this idea that, well, this is a legal category. That's because the [Bush II] Administration insists that it's a legal category, and have defined it in a way such that these things won't count as "torture" in the legal sense. The Administration's definition obviously doesn't have any broader legal significance even beyond the Administration, much less on a world scale.
And more to the point, it's an English word. And the moral judgment that attaches to "torture" doesn't have to do with its legal status. It has to do with looking at these acts, and describing them as "torture". So that somehow, if the Administration was talking as if, "If we can keep that word at bay, we can keep at bay the moral disapproval that comes with it." So you got all these terms like, "alternative sets of procedures", and "vigorous questioning", and of course, "enhanced interrogation techniques", which people are still trying to use. And with that came this word "professionals" that Bush kept using. He said, "These are professionals; we want our 'professionals' to know that they can to this in a professional–." Which suggests that not simply that they know what they are doing, but also that they are not taking any pleasure in it.
So I think this a perfect example of the way in which the words you choose determines whether you think something is alright or not. Not the thing itself, but the way you choose to name it. It's something you see not just with torture, but with "suicide" for example. If you ask people in a poll, "Is it okay for doctors to help terminally-ill patients end their lives?", you get a lot more people saying "yes" than if you ask them if it is okay for doctors to help terminally-ill patients "commit suicide". Again, this is a semantic debate. But the important thing to realize is that this is not merely semantic.
==============================
Yes, quite. So if we can keep the word "racial discrimination" (as defined under UN treaty) at bay in Japan — call it "foreigner discrimination", "discrimination by physical appearance", or even "cultural differences" and "misunderstandings" — we can keep at bay the moral disapproval that comes with it. We can also keep the plausible deniability in the public arena that something very bad (as opposed to just "bad" or "misunderstood") is going on, one that requires legislation to prevent it. This sort of thing happens everywhere when people play with words to dull or obfuscate debate.
Be aware of how this works. And be prepared to correct people who wish to shift the terms of debate away from the cold, hard truth. That discrimination against foreigners can be, or is in most cases, the same as discrimination by race. Even UN treaty that Japan signed says so.
Arudou Debito in Sapporo
PS: And BTW, if you have any doubts that "torture" actually went on at Abu Ghraib, I recommend my two dinnertime movies this week:
1) "Ghosts of Abu Ghraib" (Rory Kennedy, director)
and
2) "Standard Operating Procedure" (Errol Morris, director)
Both excellent. And both proof positive that Stanley Milgram's experiments really got to the cold, hard truth.
ENDS