mytest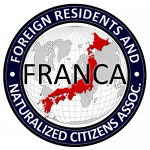 Hi Blog. Looks like we lost this one. Arudou Debito in Sapporo
VOTE LOOMS FOR IMMIGRATION BILL
Immigration revision set to be passed
The Japan Times: Friday, June 19, 2009
http://search.japantimes.co.jp/mail/nn20090619a1.html
Compromise paves way for state-issued foreigner cards
By MINORU MATSUTANI, Staff writer, courtesy lots of people.
The ruling and opposition camps have revised a contentious set of immigration bills in a way that increases government scrutiny of both legal and illegal foreign residents while extending additional conveniences, according to a draft obtained Thursday by The Japan Times.
Legislators from the Liberal Democratic Party-New Komeito ruling bloc and the Democratic Party of Japan hammered out the bills to reach a balance on how the estimated 110,000 undocumented foreigners living in Japan should be tracked. Currently, municipalities issue alien registration cards and provide public services to foreigners, even if they know they are overstaying their visas.
The revised bills, expected to be passed Friday by the Lower House, will abolish the Alien Registration Act and revise the immigration control and resident registration laws with sweeping changes that put information on foreign residents completely in the hands of the central government.
"The bills are well made. Foreigners obeying the law will be treated better," said Hidenori Sakanaka, director general of the Japan Immigration Policy Institute, a private think tank. Sakanaka headed several of the government's local immigration offices, including the Tokyo bureau.
According to the draft, authority for managing foreign residents will shift from municipalities to the Immigration Bureau, allowing it to consolidate all personal information collected from foreign residents, including type of visa and expiration date.
Documented foreigners will be given more conveniences, including five-year visas and permit-free re-entry as long as they return within a year.
Undocumented foreigners, however, will have to keep in hiding, request special permits to stay, or face deportation.
To prevent illegal residents who have legitimate reasons for staying from being deported, the bills state that the Justice Ministry, which oversees the Immigration Bureau, must clarify and announce the standard for granting such permits so illegal residents will be motivated to turn themselves in.
"We have to make sure overstaying foreigners who are behaving as good citizens as ordinary Japanese will not have to be deported or go underground," said DPJ lawmaker Ritsuo Hosokawa, who helped draft the bills in the Lower House Justice Committee.
"We need these bills to be enacted. We need to know how many foreigners there are and where they live. So consolidating information into the Justice Ministry is necessary," Hosokawa said.
The draft also says a new form of identification called a "zairyu" (residence) card will replace the current alien registration cards, and the personal information and code numbers on them will be given to "the justice minister."
The bills also have a provision to prevent the ministry from using that data improperly, a decision that was made to ward off criticism that "the minister" could abuse the zairyu card number to violate foreigners' privacy. But no penalty for such abuse was listed.
The practice, dubbed data-matching, was outlawed by the Supreme Court in regard to its use on Japanese citizens.
The provision says "the justice minister" must limit the use of foreign residents' personal information to the minimum required for managing such residents and that the information must be handled with care to protect the rights of individuals. But no penalties or methods for enforcing such compliance are listed in the bills.
In addition, foreign residents will also be required to be listed on Juki Net, the contentious nationwide resident registry network that lists data on all Japanese residents in each municipality.
On the other hand, the Immigration Bureau will tighten control of foreign residents by stripping away their residential status if they fail to report changes in address, marital status or workplace within three months. No regulations for that exist under current law.
In addition, those who fail to report such changes within 14 days or are found not carrying their zairyu cards could be hit with a ¥200,000 fine, the same regulation as the current law.
To crack down on fake marriages, the bills allow the justice minister to cancel the residential status of foreigners holding spouse visas who have not conducted "normal spousal activities," such as living together, for six months without legitimate reason. Legitimate reasons include things like domestic violence, Hosokawa said.
The bills also say, however, that foreigners who lose their spouse visas for such reasons should be made eligible to receive other types of visas.
Special permanent residents, who are typically of Korean or Taiwanese descent, will not have to carry special permanent resident cards, but will still need to possess them.
Special permanent resident status is normally given to people who moved to Japan from the Korean Peninsula and Taiwan during Japan's colonial rule in the early 20th century, and lost their Japanese citizenship due to peace treaties, and their descendants.
The bills also state that the government is to review the new immigration law and make necessary changes within three years after it comes into force. If enacted, the new law take force within three years after it is announced.
Paperwork on foreign residents, including changes of status and renewal of their alien registration cards, are usually handled by their municipalities. If the new law is enforced, they will have to go to the nearest immigration office to handle everything except for changes of address, which will still be handled by their municipalities.
The Japan Times: Friday, June 19, 2009
ENDS