mytest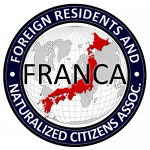 Hi Blog. Here's a sad statistic that should be roundly reported. NJ "Trainees" possibly dying from hundreds of hours of underpaid overwork. Different from J "karoushi" in that "Trainees" can't switch jobs without losing their visas and being booted out of Japan.
Apparently this is a record number. Why didn't we hear about this earlier, like, last year, when the same thing was happening? Has to be a matter of degree before it makes news? Courtesy of AW. Arudou Debito in Sapporo
————————————-
34 foreign trainees in Japan died in FY 2008 of suspected overwork
Japan Today.com/Kyodo News
Tuesday 23rd June, 05:23 AM JST
http://www.japantoday.com/category/national/view/34-foreign-trainees-in-japan-died-in-fy-2008-of-suspected-overwork
TOKYO —
Thirty-four foreign trainees died in Japan in fiscal 2008 through March this year, up 13 from the previous year to hit a record high, a survey by a government-linked body promoting a training program showed Monday.
The leading causes of their deaths were brain and heart diseases, which claimed the lives of 16, while five were killed in accidents at work and four in traffic accidents. Supporters of foreign trainees said they suspect those who died from brain and heart disorders actually died from overwork. As of late 2007, about 177,000 foreigners have been staying in Japan under the government's industrial training and technical internship program.
Shoichi Ibusuki, a lawyer supporting foreign trainees and interns, pointed out that many trainees have been forced to work long hours for lower wages and said he suspects they had died from overwork.
Ibusuki and other supporters submitted a written inquiry to the Health, Labor and Welfare Ministry on Monday, asking it to investigate the causes of the trainees' deaths and to state how the ministry will deal with the issue.
A labor ministry official said it is not clear why those trainees had developed brain and heart diseases, but expressed willingness to examine their working hours and living conditions.
Following the submission of the inquiry, three Chinese trainees complained about their working conditions at a press conference held in Tokyo.
Ding Jianhui, 35, who came to Japan in September 2006 on the training program, said he had to work overtime for 100 to 130 hours a month at his job selling scrap metal and only received 110,000 yen per month after tax.
''I lived in a container that was not equipped with a bathroom and was treated as cheap labor. My back is still numb,'' said Ding, who claims he was suddenly dismissed from work late last year.
Jiang Xiangyi, 34, said although he had been told he would be engaging in a carpentry job before he came to Japan, his actual work was dismantling and removing asbestos, which can cause lung cancer.
Jiang said he sometimes worked 26 days a month but was only paid 60,000 yen after tax. ''The type of work was different from what I heard and I didn't know about the danger of asbestos. I was cheated,'' he said.
ENDS