mytest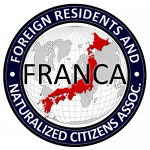 Hi Blog. I talked yesterday how silly programs like NHK's "Cool Japan" keeps NJ looking perpetually neophyte and ignorant, here's another feature from Japan Today on how the media keeps NJ looking threatening.
Debito.org has of course talked about this in the past. Check out a few links here, here, and here. Arudou Debito in Sapporo
===========================
Japanese urged to take pride in their safe society
Japan Today, Thursday 25th June, 11:19 AM JST
http://www.japantoday.com/category/features/view/japanese-urged-to-take-pride-in-their-safe-society
Courtesy JK, MMT and AW.
TOKYO —
When the media report on violent crime, juvenile delinquency and other social problems, it's common to see such terms as "kyuzo" (rapidly increasing), "kyoaku-ka" (becoming more vicious) and "teinenrei-ka" (occurring from an earlier age) appearing in headlines.
But such assertions don't coincide with the statistical data, writes Koichi Hamai, a professor of law at Kyoto's Ryukoku University in the biweekly magazine Sapio (July 8). Hamai's essay is one of several that take up the theme "Nihonjin de Yokatta" (it's good to be Japanese).
Hamai is convinced the print and broadcast media are responsible for advancing a growing perception that Japan's public order is on the decline. As an example he cites a "Yoron Chosa" survey by the Prime Minister's office taken in 2006, in which 84.3% of the respondents voiced belief that law and order had declined from 10 years earlier.
That high figure, Hamai believes, was inflated by two major incidents in the mid-1990s: the toxic nerve gas attack on the Tokyo subway system by members of the Aum religious cult in March 1995, and the arrest of 14-year-old serial killer "Sakakibara Seito," who terrorized Kobe in the spring of 1997. The former raised the awareness that anyone might be vulnerable to crimes against the person; the latter persuaded the public that crimes by juveniles were becoming increasingly vicious and occurring from an earlier age.
Nevertheless, Hamai points out using eight graphs and tables, statistical data provide no evidence that Japan's law and order situation is deteriorating. Take homicides, which in Japan in 2006 had declined to 1.1 per 100,000 people, from 1.2 two years previously. The corresponding rates are 3.2 in France, 3.0 in Germany, 2.6 in the UK and 5.7 in the U.S.
Rates for crimes by juveniles are not increasing as a percentage of overall crimes; nor do they show any tendency to occur from an earlier age.
Hamai also points out that rates for crimes by non-Japanese—most of which involve violations of the immigration laws or misdemeanors—are "extremely low" relative to the total number of crimes, and there's nothing to suggest they are increasing.
How then, can the public's view be so out of whack with the official figures? Hamai lays the blame squarely on overdramatization by the mass media. In Hamai's own research conducted in 2006, 50% of his subjects agreed that "crime has increased nationwide over the previous two years"; but when asked if they felt crime had increased in their own neighborhood, only 4% replied yes.
Rather than confine reporting to the particulars of specific incidents, the media provoke a sense of crisis through shrill remarks about "the decline of morals (among youth)" or how "Japan is being targeted (by foreigners)" —treating specific incidents as symbolic of the overall malaise pervading Japan.
Hamai concludes with a plea for society to devote efforts that better reflect social changes, such as through proactive measures to discourage crimes by the elderly due to poverty and alienation.
==============================
ENDS