mytest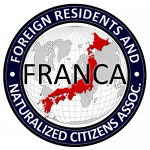 UPDATES ON TWITTER: arudoudebito
Hi Blog. The NPA is once again ramping up its public calls for surveillance of "suspicious foreigners".
The previous wave of this basically started with Tokyo Gov. Ishihara's now infamous "Sangokujin Speech" in 2000, when he called on the Nerima Self Defense Forces to round up suspicious foreigners "committing heinous crimes" in the event of a natural disaster. He made no distinction how one would determine "suspicious", however, or how people would not resort to racial profiling.
They never broke the mold. That wave continued through World Cup 2002 (although it mutated into "hooligans") onto police nationwide (particularly the Kanto cops) putting up posters warning the public against "suspicious foreigners", whatever that meant. After protests, some police amended their notices to focus on the crimes, not the nationalities, but still exceptions popped up from time to time in prefectures with beaches (such as Ibaraki), warning people to "protect our shores" (complete with visual invasion motif).
Now, according to Debito.org Reader JL, who found this notice up in his apartment, the Osaka Police are once again warning people about "suspicious foreigners", for they might be illegal laborers or overstayers. Here's the poster, dated June 2009. Osaka Fu Nishi Yodogawa Keisatsusho:
(click on image to see it larger and legible)

Again, how will people distinguish without suspecting anyone who looks foreigner as "suspicious"? Will our boys in blue ever learn some sophistication?
Probably not. It's been nearly a decade since Ishihara's speech. And fear campaigns are very helpful with budget approvals. Arudou Debito in Sapporo