mytest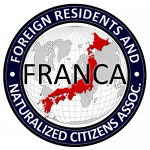 UPDATES ON TWITTER: arudoudebito
Hi Blog. As a tangent this Sunday, I thought I'd say a few words on the timely passing (hell, he was 93, and outlived most of his compatriots of this generation) of former US Defense Secretary Robert S. McNamara — one of the most promising boffins of the 20th Century, and the so-called primary architect of the US's involvement in the Vietnam War.
Disclaimers first: I of course did not know McNamara. I am not a scholar of his life, his generation, or his books (although I do have a Bachelor's in Government from Cornell, where I was once studying to be a Kremlinologist mere months before Gorbachev came along and rendered that science obsolete). I did not grow up in the generation that called the war "McNamara's War" (after all, born in January 1965 I missed the Baby Boomer Generation by 13 days). I do not have the bred hatred of him or what he stands for carried forth by millions of protesters (I consider Nixon, Kissinger, Haig, Rumsfeld, and Cheney to be far worse people than McNamara).
But I do see McNamara as a person who was too smart for his own good. As one of the "Golden Boys" within the Kennedy Administration Intelligentsia (carried on through to the end of Johnson in 1968), here was a man seen as able to take on all of the world's problems with a slide rule and a command of statistics. As long has he had enough information, I believe (and so did many others believe) that he thought he could solve anything.
But even he, as his books and interviews revealed, realized that that wasn't good enough. He put it down to the incredibly complicated calculus (or "Fog", to use his term) of War that nobody could figure out (even though people far less bright than he could figure it out — Napoleon, Genghis Khan, Patton, Petraeus, Eisenhower –even his successor Clark Clifford to some degree managed to). So he spent the second half of his life disinterring the past, going over and over the data until he arrived at "Eleven Lessons" that he hoped people would listen and take to heart, so that the same mistakes wouldn't be made yet again.
I laud that sentiment, in the sense that one must learn to avoid repeats. And I'm sure he would make the case that war in the Cold War Era and Nuclear Age offered unprecedented challenges (and I would agree). But the funny thing is, I sense through listening to him speak, give presentations, and answer questions, that he really wasn't, despite his best efforts, listening to people. I believe that his fatal shortcoming was that he, for all his protestations, believed that nobody else had quite thought about things as deeply as he had, or had been exposed to as much information as he had, or shared the background he had. He was prone to interrupting questions with answers (even though the question was proceeding in a different direction than he was anticipating), and spent so much time anticipating and preempting others that he shut himself off to absolutely new viewpoints (such as the fact that the Vietnamese were simply not going to fight in ways that people, least of all the astoundingly culturally-ignorant American soldiers, were able to anticipate). He locked himself and his perceptions so far into the Bunker Mentality of the Superpower Nuclear and Space Race for years that he was simply unable to extricate himself from that mindset. I believe he brainwashed himself not into infallibility or invulnerability, but into the belief that the Americans were going to get their way, or some semblance of it, one way or another simply because they were so powerful.
This is a textbook definition of hubris. And it was McNamara's undoing.
The reason why I don't lump McNamara in with other felons of his generation (again, for example Nixon, Kissinger, Haig, Rumsfeld, and Cheney) because he was trying to go back and take issue with himself. Nixon, as the Frost Interviews demonstrated, still believed he was right, however "sorry" he said he was. Kissinger has written whole books justifying himself, and wants everyone to believe he's still a credible source and not a war criminal. H, R & C are so self-assured and blindly hubristic they kept seeking office (they wanted to be entrusted with power yet again?!), without much of an urge to explain themselves. And they managed it, too, sadly.
McNamara tried to explain himself, run some self-diagnostics, show some contrition, and admit mistakes. That is very praiseworthy. He also created a written record of the era (the Pentagon Papers) so that others could look at the era more objectively (an impulse the Bush II Admin, full of Nixon and Ford Admin veterans, actively worked against; they learned exactly the opposite lessons from Watergate). We need more impulses like that, so that, again, we can learn from history.
Final word: McNamara still comes off in his interviews as disingenuous, and even a little contradictory at times. He has that hint of Nixon's attitude of being "sorry, but still right". Consider this: His concept of apologies, as expressed in a 1995 NPR interview with Terry Gross, when asked about his recently-published book:
MCNAMARA: Some people have used 'redemption' and 'apology' [regarding my book]. Forget 'redemption' and 'apology'. I'd say that those of us, assuming for a minute that I'm correct — as I say in the preface I believe that it was an error, a tragic error — assume for a minute that my judgment is correct — then I think that we owe an explanation. To future generations. Of what happened, and how to avoid that in the future. That's the purpose of the book.

TERRY GROSS: To explain.

MCNAMARA: To explain, and more than explain, to draw lessons, and suggest how to prevent similar tragedies in the future.

TERRY GROSS: To you think an apology is appropriate?

MCNAMARA: Well, if you want me to apologize, of course. But that's not the issue. The issue isn't apology. You don't, I'll call it 'correct a wrong' by apologizing. You can correct a wrong only if you understand how it occurred, and take steps to ensure it won't happen again.
And afterwards I'm here shaking my head at how intelligent, yet how inept, this comes off. Sure, the lessons are what's important. But when you get down to the basic human impulses of making up for wrongs, it's not just a matter of learning your lesson. You MUST ALSO APOLOGIZE. From your heart. Because you want to. Not because others want you to — because that sounds worse than disingenuous — it's insincere, and has exactly the opposite of a healing effect. You are responsible for the deaths of millions. If you are going to show any contrition at all, do it properly.
But a person as dry and trained to be intelligent as McNamara, who has long since been desiccated of the milk of human kindness, will always fall short of actually doing what he intends to do — convince people at the gut level that doing the wrong thing for all the right reasons is still the wrong thing. He will always fall short of his historical potential as a great man offering lessons because of that.
Again, McNamara deserves to go down in history as the man who was too smart for his own good. What a waste. Arudou Debito in Sapporo