mytest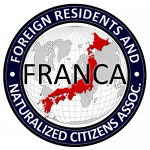 UPDATES ON TWITTER: arudoudebito
UN NEWS 17 JULY 2009
http://www.un.org/apps/news/story.asp?NewsID=31500&Cr=human+trafficking&Cr1=
UN expert calls on Japan to boost action in combating human trafficking
17 July 2009 — Although Japan recognizes the seriousness of the problem of human trafficking within its borders, the East Asian nation must take more concrete action to fight the scourge, an independent United Nations human rights expert said today.
"Human trafficking affects every country of the world, and Japan is clearly affected as a destination country for many of those victims," said Joy Ngozi Ezeilo, the Special Rapporteur on Trafficking in Persons, wrapping up a six-day visit to the country.
The majority of trafficking is for prostitution and other forms of sexual exploitation in Japan, but she pointed out that trafficking for labour exploitation is also cause for great concern.
The country has adopted a National Plan of Action on trafficking. Further, Japan has granted victims special residence permits if they wish to stay in Japan and is also cooperating with sending countries, including Thailand, to support victims' reintegration in their home countries.
But Japan must ratify relevant international treaties; adopt a clearer identification procedure to lessen cases of victims' misidentification; and boost training and coordination of law enforcement officials, Ms. Ngozi Ezeilo said.
She also urged the country to take greater action at the regional level to combat trafficking and consider entering into bilateral agreements with source countries to address the problem on a long-term basis.
ENDS
Background information:
***************************************************************************************************************************************
United Nation Information Centre, Tokyo
UNIC
*************************************************************************************************************************************
(FOR USE OF INFORMATION MEDIA – NOT AN OFFICIAL RECORD)
Press Release 09-033-E
21 July 2009
Visit of the Special Rapporteur on trafficking in persons, especially women and children to Japan
12-18 July 2009
Related PR: http://unic.or.jp/unic/press_release/1211
Outline and Purpose of the visit:
The Special Rapporteur, Ms. Joy Ngozi Ezeilo, will undertake a visit to Japan from 12-18 July 2009 to examine the human rights aspects of the victims of trafficking in persons, especially women and children in Japan. She will meet with governmental representatives, non-governmental organizations, and other members of civil society in Tokyo and Nagoya. The objective of the visit is to engage with these various actors and seek information on a variety of issues to address trafficking in persons, including legislation, statistical information, perceived root causes, as well as regional and international cooperation to combat human trafficking. She will also emphasize protection and assistance to victims of trafficking, including steps being taken by the government of Japan and partners towards rehabilitation, reintegration and redress violations suffered by victims.
Scope of the mandate of the Special Rapporteur:
The scope of the Special Rapporteur's mandate covers all forms and manifestations of trafficking, including:
(1) Trafficking in children – children who are trafficked for sexual purposes, adoption, child labour (e.g. domestic work, babysitters/nannies, begging, criminal activities like selling drugs, etc.), and participation in armed conflict – mercenaries/child soldiers, sex slaves. The initial belief that only girl children were being trafficked for sexual purposes no longer holds true as the incidence of young boys being trafficked and sexually exploited through unsuspecting areas like sports is fast gaining ground;
(2) Trafficking in men for forced labour and other exploitation – not much attention has been paid to this form of trafficking but the reality is that it is also becoming rampant. Men and boys in particular are trafficked for labour exploitation in construction work, in agriculture, and also in fishing and mining;
(3) Trafficking in women and girls for forced marriage, forced prostitution, sexual exploitation and forced labour (including domestic work, working in factories and mines and other forms of labour) – understandably, much attention has been paid to sex trafficking and available data on trafficking in persons are mainly on this aspect. The Special Rapporteur will explore further trafficking of women for labour exploitation, especially in domestic work and other sectors;
(4) Trafficking in human beings for organs, human body parts and tissue – obtaining facts and figures on this form of trafficking is quite challenging, but it is becoming a growing trend with a ready market, and needs to be studied closely with a view to framing appropriate interventions;
(5) There are other forms that have been sporadically recorded, such as trafficking in persons for ritual purposes as well as trafficking of prisoners.[1]
Trafficking in Human Beings – brief overview at the international level.
The Protocol to Prevent, Suppress and Punish Trafficking in persons, especially women and children, supplementing the United Nations Convention against Transnational Organized Crime, defines "trafficking in persons" as: "the recruitment, transportation, transfer, harbouring or receipt of persons, by means of the threat or use of force or other forms of coercion, of abduction, of fraud, of deception, of the abuse of power or of a position of vulnerability or of the giving or receiving of payments or benefits to achieve the consent of a person having control over another person, for the purpose of exploitation. Exploitation shall include, at a minimum, the exploitation of the prostitution of others or other forms of sexual exploitation, forced labour or services, slavery or practices similar to slavery, servitude or the removal of organs;" Over 117 countries have signed the Protocol. Japan has signed but not ratified the Palermo Protocol (December 2002).
In carrying out her mandate, the Special Rapporteur also refers to the Recommended Principles and Guidelines on Human Rights and Human Trafficking developed by the Office of the High Commissioner for Human Rights (OHCHR) to provide practical, rights-based approach policy guidance on the prevention of trafficking and the protection of trafficked persons and with a view to facilitating the integration of a human rights perspective into national, regional, and international anti-trafficking laws, policies and interventions. At the global level, UN.GIFT (UN Global Initiative to Fight Trafficking) was launched in March 2007 by the UN Office on Drugs and Crime (UNODC) with a grant made on behalf of the United Arab Emirates. (Please see http://www.ungift.org/ungift/index.html) It is managed in cooperation with the International Labour Organization (ILO); the International Organization for Migration (IOM); the UN Children's Fund (UNICEF); the Office of the High Commissioner for Human Rights (OHCHR); and the Organization for Security and Co-operation in Europe (OSCE). UN.GIFT is based on the principle that this global problem requires a global, multi-stakeholder strategy that builds on national efforts throughout the world. Stakeholders must coordinate efforts already underway, increase knowledge and awareness, provide technical assistance; promote effective rights-based responses; build capacity of state and non-state stakeholders; foster partnerships for joint action; and above all, ensure that ever ybody takes responsibility for this fight. UN.GIFT works with all stakeholders – governments, business, academia, civil society and the media – to support each other's work, create new partnerships and develop effective tools to fight human trafficking.
On 13 May 2009, the United Nations General Assembly held an Interactive Thematic Dialogue on "Taking Collective Action to End Human Trafficking," at which the Special Rapporteur participated. (Please see:
http://www.un.org/ga/president/63/interactive/humantrafficking.shtml)
Biography of the Special Rapporteur
Ms. Joy Ngozi Ezeilo, a Nigerian national, assumed her functions as Special Rapporteur on trafficking in persons, especially in women and children on 1 August 2008. Ms. Ezeilo is a human rights lawyer and professor at the University of Nigeria. She has also served in various governmental capacities, including as Honourable Commissioner for Ministry of Women Affairs & Social Development in Enugu State and as a Delegate to the National Political Reform Conference. She has consulted for various international organizations and is also involved in several NGOs, particularly working on women's rights. She has published extensively on a variety of topics, including human rights, women's rights, and Sharia law.
The Special Rapporteur's annual report to the Human Rights Council (presented in March 2009) can be found at
http://www2.ohchr.org/english/issues/trafficking/docs/HRC-10-16.pdf.
For more information on the mandate of the Special Rapporteur on
trafficking in persons, especially women and children, please visit our
website: Special Rapporteur on trafficking in persons, especially in
women and children.
(Please see:
http://www2.ohchr.org/english/issues/trafficking/standards.htm)
The Special Rapporteur will present a report of the visit at a forthcoming session of the Human Rights Council at the beginning of 2010.
For more information, please contact Valentina Milano
Phone: +41 79 444 6129, e-mail: vmilano@ohchr.org
Office of the High Commissioner for Human Rights – Media Unit
Rupert Colville, Spokesperson: + 41 22 917 9767
Xabier Celaya, Information Officer: + 41 22 917 9383
For inquiries and media requests: press-info@ohchr.org
* *** *
—————————————————————————–
[1] A/HRC/10/16, para. 16.
United Nations Information Centre, Tokyo
UNU HQs bldg. 8th floor
5-53-70, Jingumae
Shibuya-ku Tokyo, 151-0001
Japan
tel: 8-3-5467-4451
fax: 8-3-5467-4455
e-mail: unicmail@untokyo.jp
////////////////////////////////////////////
(重複投稿すみません)7月12日(日)から17日(金)にかけて、人身売買に関する国連特別報告者が日本を公式訪問して、日本における状況を調査していましたが、昨日17日に東京都内で、日本での調査を振り返って記者会見を行いました。
下記は、NHKニュースのウェブサイトと、国連のウェブサイトの国連ニュースセンターでの報告です。
日本はたくさんの人身売買の被害者の目的地国になっており、性的搾取だけでなく、労働搾取(研修生・技能実習生制度)に関しても大きな懸念事項である、と述べています。
今回の調査では、日本政府関係者への聞き取りだけでなく、被害者当事者をはじめ、外国人研修生権利ネットワークやJNATIP(人身売買禁止ネットワーク)などのNGOセクターの支援者などが、情報提供を行ったり、意見交換を行っています。
おそらく、2010年初頭に開かれる会期の国連人権理事会で、正式な報告書が提出される見通しです。
http://www3.nhk.or.jp/news/k10014344811000.html#
7月17日 19時57分
海外から日本に来て強制的に働かされるなど、人身取引の日本での現状を調査した国連の担当者は、被害がいっそう深刻化しているとして懸念を示したうえで、日本政府に被害者の保護対策を強化するよう求めたことを明らかにしました。
人身取引をめぐる各国の状況を調査するため、国連から任命されたジョイ・ヌゴジ・エゼイロ氏は今月12日から日本を訪れ、政府当局者やNGOの関係者などと面会したりして調査を行ってきました。
エゼイロ氏は17日、都内で開いた記者会見の中で、日本では周辺のアジアの国々から多くの人たちが連れてこられ、性的な仕事を強要されたり、きわめて安い賃金で重労働を強いられたりするなど、深刻な人身取引が起きていると指摘し、「日本は人身取引の多くの被害者たちがたどり着く国だ」と述べ、日本の現状に懸念を示しました。
さらに最近は技能実習といった政府の奨励する制度に基づいて来た人たちが強制的に安い賃金で働かされる事例が増えており、被害は水面下でいっそう深刻化していると指摘しました。
またエゼイロ氏は日本政府に対し、多言語で対応する保護施設をつくったり、人身取引を防ぐ法律の整備を急いだりして被害者の保護対策を強化するよう求めたことを明らかにしました。今回エゼイロ氏が行った調査は、来年の国連の人権理事会に報告されることになっています。
ENDS