mytest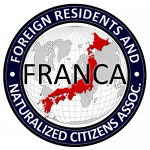 UPDATES ON TWITTER: arudoudebito
Hi Blog. Felt inspired this morning by the pretty unproductive (if not downright nasty) comments Roy received to his post yesterday regarding his allegations of unfair treatment at the hands of a Japanese subsidiary of a US legal firm.
ON THE CANNIBALISTIC NJ LABOR MARKET IN JAPAN
One tendency I've noticed in the NJ marketplace of ideas (the one inspired by the marketplace of labor everyone must experience; for without a job, you generally cannot even legally stay in Japan) is that people are not terribly helpful to one another. The responses to Roy's post yesterday reconfirmed that.
He made the case that he received unfair, discriminatory treatment in the workplace as a NJ. However, respondents' tone was often, "What did you expect?" They blamed it either on the state of the Japanese job market (where discrimination happens either to NJ in specific or across the board anyway), or blamed Roy himself — for being too trusting (as if it's his fault for taking people at their word), or even for being too "combative" just because he was trying to pin people to their word.
Think about this dynamic, folks. This is counterproductive in a very serious way. In that, instead of trying to assist a person crying out for help, we're assigning blame to him for being in that situation in the first place. Kinda like seeing somebody cross the street at a crosswalk, and getting hit by a car that promised to stop at crosswalks, then blaming him for being in the way of the car in the first place. He shouldn't have left himself open for that. He shouldn't have been a sucker to believe that a corporation would follow its own rules.
That's the thing. Japan itself as a system doesn't even have clear traffic rules. According to NHK about a month ago (I haven't confirmed this for myself, so I haven't written about this until now), Japan has not signed a single international labor treaty safeguarding the rights of workers. Laborers in this country are in a singular position in the developed-country labor market in that they have few rights (contracts defy what's espoused in labor law and courts rule in the contractor's favor regardless, labor arbitration councils make nonbinding rulings, even the right to equal salary despite gender is not backed up by punitive law). The only right they have is to unionize. And that requires cooperation amidst employees.
But instead of cooperation, we're seeing (especially in the NJ labor market) the NJ refusing to help each other. They take the attitude of, "Well, it happened to me, I went through it. So should you." or "It's not your country anyway, so go home if you get a raw deal here." or "It's how the system works, it's economics, politics, whatever." Anything but preserving the dignity of the individual and saying, "That's awful. I'll spread the word that this place is to be avoided."
Dignity is a hard concept to define (and most people find it too taxing to enforce, especially since they believe hard knocks is what toughened them up), but without it, humans revert to animalistic — even cannibalistic — tendencies very quickly. We eat our young. Yes, a hard knock or two will wizen people up from naivete. But too many hard knocks will just make them mean.
And this meanness permeates the NJ job market. "If something bad happened to you, it's probably your fault. You were information poor and shouldn't have been. You were culturally insensitive and brought it upon yourself. What did you expect? You shouldn't have come to Japan in the first place."
Why not try being more supportive and positive? I have tried to do my bit over the decades. The Blacklist of Japanese Universities. The Handbook for Newcomers, Migrants, and Immigrants. Debito.org. Lessons I've learned to make sure people avoid the pitfalls I fell into, and make a better life here. Anyone can do that. Anyone should. Promote the dignity of the individual rather than the cannibalistic collective. Because whatever you put into the pool of communal experiences, be they supportively informative or negatively discouraging, will eventually come back to affect you and your life here in Japan with interest.
I suggest people go down the first path. Arudou Debito in Sapporo