mytest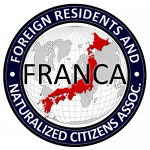 UPDATES ON TWITTER: arudoudebito
Hi Blog. We have had a lot of discussion this weekend regarding the Japanese police and their powers of search and seizure (particularly regarding naturalized Japanese citizens). A commenter or two asserted that this wasn't happening to tourists. Well, this poster would respectfully disagree. Yokoso Japan y'all, too bad if you're in the way when police have crime-stoppage point quotas to fill (https://www.debito.org/?p=3925#comment-180560, comment #11). Name and contact details posted here with permission. Arudou Debito in Sapporo
=============================
To: debito@debito.org
From: Brian <brian_hedge@hotmail.com>
Subject: Tourism in Japan is very unsafe!!!
Date: Fri, 10 Jul 2009 22:45:06 +0900
Dear Mr. Debito,
I'm writing this email to all of you because I feel it's in your best interest to understand how dangerous it is for tourists to visit Japan.
On July 2nd in Shinjuku, a 74-year-old American tourist walked into a koban to ask directions. Inside the koban was an older (senior) police officer and a younger (rookie?) police officer. The American asked where Kinokunia Book Store was and the police officer responded by asking the American if he had a pocket knife. The American being the law abiding citizen that he is said "Yes!" and handed it to the senior police officer. After a quick measurement of the knife, the police officer arrested the 74-year-old man for having a pocket knife 1 centimeter over the legal limit.
The most amazing parts to the story, a new law about pocket knives had just gone into effect one day before this TOURIST was arrested, making this entire situation more ridiculous! Moreover, 2 other American tourists were arrested that same day at the same koban.
Things to consider:
1. How are unsuspecting tourists to know they cannot carry key-chain knifes?
2. What are unsuspecting tourists to do if the airline they fly, America immigration and Japanese immigration officials don't warn them about these laws?
3. How are unsuspecting tourists supposed to know how incredibly backwards and unintelligent Japanese police officers are if travel agencies don't warn them?
4. Why should tourists "gaijin" come to a country that targets them as criminals?
5. Why are Japanese not arrested if they break the same law?
This man is not only old and frail, but an incredibly nice person and harmless. He carries his pocket knife everywhere and the knife is very small and practical. Of course we understand a law is a law, and no one wants to purposely break laws in a host country, but the reality is, it is completely and utterly unjust to target tourists who have zero knowledge of the laws here, especially laws that went into effect 1 day earlier.
This American is not my father, but my friend's father who was visiting Japan for the first time. When I discovered this situation I was completely stunned and very upset, as you would be.
Now, I feel compelled to shine a light on the fact that Japan is a horrible place to visit and extremely unsafe if you are not Japanese. It's astounding that a tourist in Japan has more to fear from the Japanese government or national police force than the citizenry.
It is 2009, not 1809! It's about time the Japanese government (people) treat foreigners like human beings not unlike themselves–with respect and humility.
Sincerely,
Brian Hedge
Shibuya, Tokyo
///////////////////////////////
ADDENDUM:
> From: debito@debito.org
> To: brian_hedge@hotmail.com
> Subject: Re: Tourism in Japan is very unsafe!!!
> Date: Fri, 10 Jul 2009 21:00:38 +0900
>
> Hi Brian. May I blog this with your name attached as author? And has the US Embassy gotten involved? Thanks very much. Debito
From:
Brian <brian_hedge@hotmail.com>
Date:
July 10, 2009 9:03:30 PM JST
Subject: RE: Tourism in Japan is very unsafe!!!
Yes. He was released today after nine freak'n days! Unbelievable! I told my friend he should sue them for time lost and his plane ticket here….
ENDS
=================================
UPDATE JULY 28, 2009: A version of this letter was published in the Japan Times today. As you will see below, this blog entry engendered a lot of comments about likelihoods and substantiation. I had no idea the JT would also be publishing it, but I guess in an ideal world Debito.org would be citing the media as the primary source for more credibility.
Moral, I guess: Debito.org should not be scooping the Japan Times, for it would attract less criticism. 🙂
=================================
UPDATE AUGUST 25, 2009:  The Japan Times corroborates the story as true.  http://search.japantimes.co.jp/cgi-bin/nn20090826a4.html
Now let's see if the naysaying commenters below actually offer a bit of capitulation.  Would be nice.