mytest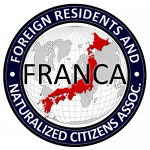 UPDATES ON TWITTER: arudoudebito
Hi Blog.  This article has made a few waves.  Read and then I'll comment:
=================================
Foreign schoolgirl's admittance delayed due to teachers' opposition
Kyodo News/Japan Today Tuesday 28th July, 02:35 PM JST.
Courtesy lots of people.  A more concise version in the Japan Times July 30
http://www.japantoday.com/category/national/view/foreign-schoolgirls-admittance-delayed-due-to-teachers-opposition
OSAKA —
A 12-year-old girl from a Southeast Asian nation ran into problems earlier this year in trying to attend a public junior high school in Osaka due to opposition from some teachers who resisted her enrollment, the Osaka municipal board of education said Tuesday. She was ultimately enrolled in the school's first-year level on July 1, a month after she applied for admission.
The girl, accompanied by her parents, visited the school in the city of Osaka on June 1 to say she wanted to be enrolled, but the school, whose name has been withheld, advised the girl to attend the sixth grade in elementary school, citing her inability to speak Japanese, board officials said.
On June 17, the parents again tried to enroll her in the junior high school, but several teachers expressed opposition at a faculty meeting, saying she should go to a different school and that their school could not make adequate preparations to accept her, the officials said.
The junior high school, acting on an instruction from the municipal board of education, finally gave an application form to the parents on June 24.
The girl was admitted to the school on July 1, but she could not attend any classes for the first 10 days, they said.
The municipal board of education said it is impermissible to reject a foreign student at a public school, noting that the school in question should have the girl receive lessons at a Japanese language school or depend on an interpreter.
ENDS
========================================
COMMENT:  How nice.  A NJ kid tries to get an education and these teachers try to fob her off on another school (as if that changes the circumstances), claiming… well, let's come up with something.  Oh, I know.  A language barrier!  We all know how difficult Japanese is for foreigners, and it requires that we be somehow certified in Japanese language training from the MOE to teach them!  (Even though kids, as we all know and gnash our teeth about, soak up languages like a sponge; she'll adapt, wouldn't you think?)
It's times like these I wish we had a Hippocratic Oath for teachers too (not that it always binds Japanese doctors dealing with NJ patients).  For don't these teachers feel any obligation to teach children regardless of background?   No, I guess not.  Compulsory education is only compulsory for citizens.  Not foreigners.
It's not the first time I've heard about schools refusing NJ children, either.  Check out this report I released April 13, 2000 (almost ten years ago; I've been doing these things that long now), and witness the excuses made for local Hokkaido schools refusing children of missionaries (who were even born in Japan and speak Japanese):
1) REPORT: DAVE AND OLAF'S TRIP TO RUMOI AND WAKKANAI:
Olaf Karthaus and Dave Aldwinckle confirm claims that policies excluding non-Japanese have gone beyond both Otaru as a place and the onsens as an industry. A fact-finding mission last weekend to Wakkanai found that not only does a bathhouse there deny entry to foreigners, but so does a sports shop and a barber. Longtime non-Japanese residents of Wakkanai also assert that the situation has worsened over the past few years, alleging that even Japanese public high schools hesitate or refuse missionary children due to "a lack of facilities" and "too much work for teachers".
https://www.debito.org/onsennyuuyokutimes041300.html
(Page down to section entitled ALLEGED EXCLUSION FROM EDUCATIONAL FACILITIES
ACCORDING TO MISSIONARIES JOHN AND RUTHANNA MATHER)
I'd give this Osaka school a coveted Debito.org Dejima Award (reserved for only the most stupid of the stupid when it comes to exclusionists).  But the article decided not to tell us the school's name.  Accountability, anyone?  Arudou Debito in Sapporo