mytest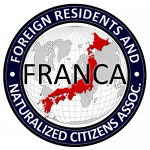 UPDATES ON TWITTER: arudoudebito
Hi Blog.  A tangent in terms of rights for humans, less a tangent in terms of successful activism in Japan regarding rights for sentient beings.
I heard on NPR Fresh Air July 30 (podcasts available here) a review and an interview on upcoming documentary "THE COVE", regarding a town in Wakayama Prefecture named Taiji famous for its whale hunts.  It's also going to become famous for its periodic dolphin slaughter, the subject of this movie.
Ostensibly, the activists claim, for "pest control", the slaughter of entire schools (if you consider the dolphin a fish, like the fishermen apparently do) of dolphins is apparently due to the dolphins having a taste for the fish that they catch (sorry, but dolphins gotta eat too).  It's a frequent event that takes place in a national park that is otherwise off limits to public eyes.  The documentarians (one of whom trained Flipper — seriously — and realized the error of his ways) actually put cameras in rocks and other submersibles to capture first hand the footage of the slaughter the GOJ denies is happening.
The movie comes out in spring.  That and a number of other documentaries — SOUR STRAWBERRIES (about abuses of migrant workers and immigrants), FROM THE SHADOWS (about Japan as a safe haven for child abductions), and TOKYO UNDERWORLD (about the relationship between the GOJ and organized crime, based upon Robert Whiting's non-fiction book; incidentally the best book on Japan I've ever read) may bring out sides of Japan that the GOJ largely denies exists as a problem.  Pity the domestic media doesn't do its job and get to the bottom of these issues itself.
Especially since, the interviewees make clear, there is a public health issue.  The meat from the killed dolphins are often given out as school lunches etc.  Even though they have mercury levels higher than the fish at Minamata which caused the famous poisoning disease.
Quite a PR time bomb being exposed here.  This is what activism can do.  Bravo.  Arudou Debito in Sapporo
=======================
More about the issue here, with preview of the THE COVE (Japanese, English, German)
http://www.savejapandolphins.org/covelearnmore.php
JAPAN FOCUS article on Taiji and the "Clash of Cultures", by David McNeill
http://www.japanfocus.org/-David-McNeill/2306
THE COVE in the news:
http://news.google.com/news?client=safari&rls=en-us&q=the+cove+japan+dolphins&oe=UTF-8&um=1&ie=UTF-8&hl=en&ei=WOt0SqCZCKTk6gP91LChCw&sa=X&oi=news_group&ct=title&resnum=4
An interview with one of the activists, Flipper's reformed trainer, Richard O'Barry:
http://nymag.com/daily/entertainment/2009/01/the_coves_richard_obarry_on_se.html
Lot and lots more information:
http://www.google.com/search?client=safari&rls=en-us&q=the+cove+japan+dolphins&ie=UTF-8&oe=UTF-8
ENDS