mytest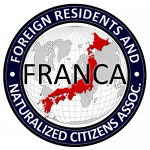 UPDATES ON TWITTER: arudoudebito
Hi Blog.  Here is the Japanese translation for the FRANCA letter protesting the "Mr James" burger campaign currently underway at McDonald's Japan.  You can see the original English here.
Please feel free to copy and send this letter to McDonald's yourself via their feedback inlets on their website.  (try here in particular)  Better yet, take it to your local McDonald's doing this campaign, ask for the manager, and hand them this letter to express your disgruntlement.  You can download the Word version of it here:
https://www.debito.org/FRANCAMrJamesJpublic.doc
Please also consider not buying food at McDonald's for the duration of this (three-month) campaign.  Maybe tell the manager that when you submit your letter.
Talked to the media yesterday.  An article on this issue should be appearing in the South China Morning Post tomorrow (Friday).  It's already appeared on Consumerist.com.  Arudou Debito in Sapporo
================================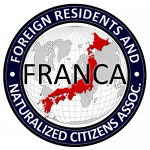 NPO Foreign Residents and Naturalized Citizens Association
(一般社団法人)日本永住帰化移民住民協会
会社法人等番号 4300-05-005413  www.francajapan.org
〒163-1339. 本社住所, 東京都新宿区西新宿6-5-1 新宿アイランドタワー
日本マクドナルド株式会社 代表取締役会長 原田 泳幸 様  当店舗担当者 方
拝啓 ますますご繁栄の事をお喜び申し上げます。
突然の失礼をお許し下さい。在日外国人・帰化人のための非政府組織であり人権擁護団体「日本永住帰化移民住民協会」(FRANCA Japan)と申します。FRANCAは、下記の目標を達成するために努めております:1)外国人及び複数の文化背景を持つ日本人に対するマイナスイメージ及びステレオタイプの公の場からの除去に努めること。2)人種・国籍・民族・出身地などによる差別の除去に努めること。3)移民及び文化の多様性の利点に関する理解を広めるのに努めること。FRANCAは長期間にわたる効率的な陳情・情報交換・広報を通じて、日本国民の意識を高めることにより、上記の目標を達成することを目標としております。
今月、貴社が全国的に打ち上げた「Mr.ジェームス」のキャンペーンの件ですが、たいへん不快な気持ちを受けたことをお伝えしたいと思います。
白人のマスコットは日本流のマクドナルドハンバーガーを過剰に評価するキャラクター認識しておりますが、以降はたいへん遺憾な内容であることを申し上げます。
1)「ニッポンタマランデス」「ニッポンサイコーデス」「ワタシニッポンダイスキ」などの片言日本語、ましてはカタカナ日本語。日本に住んでいる外国人や外見が外国人みたいな人の過半数は日本語が堪能です。しかし、宣伝から「ガイジンは日本語ができないだろう」という印象は強まるでありましょう。このようなステレオタイプを助長してはいけません。
2)「Mr.ジェームス」という名称。なぜ「Mr.(下の名前)」にしましたか。言うまでもなく日本のマナーは「名字」+さんです。「ガイジン扱いをやめよう」と努めている弊団体にとっても、国際化を目指している日本にとっても、これは時代と逆行しているという宣伝にならないでしょうか。これから「ガイジンの場合はマナーを守らなくてもいい」と助長したいのでしょうか。
3)「Mr.ジェームズ」のイメージ。いくら「元気なオタク」というイメージでも、日本の白人住民にとって非常に恥ずかしいイメージであります。これからも永年にわたり、暮らす者の立場を考慮なさいましたでしょうか。
もっと分かりやすく例えると、海外のマクドナルドで新しいライスのメニューをキャンペーンしようとしたら、小柄で眼鏡をかけ少し前歯が出ている、アジア人と思われる男性が片言英語で「Ah so solly, prease to eeto honorable McLice!」を言うキャラなら抗議の対象になるでしょう。国内のマイノリティも「差別」と叫んで人権擁護団体もキャンペーンを取り止める要求もきて、不買運動もすることがよくあるパターンです。
同様に、この「Mr.ジェームス」キャンペーンをすぐに撤回することを要求します。このように日本国内のマイノリティに対するステレオタイプを助長することは一流企業としての良識とは思いがたいのです。こちらでも不買運動を検討しております。
ご返答をお待ちしております。宜しくお願いします。敬具
平成21年8月20日 有道 出人(あるどう でびと)FRANCA Japan 会長
ENDS
From the food tray inserts:
From stickers on every table:
At every restaurant, a full-size cutout of "Mr James":
Close up of the cutout:
Outdoors in Sapporo, so you don't even have to go into the restaurant itself to see the image perpetuated (photo taken August 15, 2009, Sapporo Nakanosawa Branch):
ends