mytest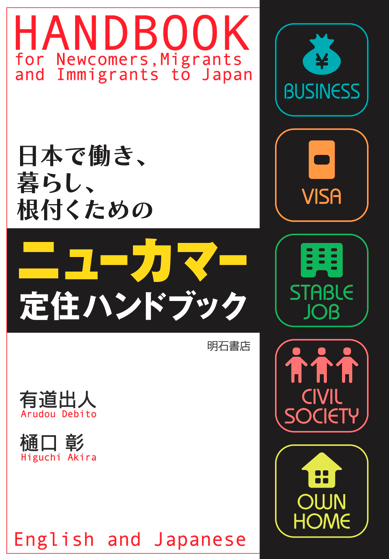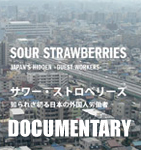 UPDATES ON TWITTER: arudoudebito
Hi Blog. I was asked by Reuters to write a little something at the end of last month. This popped out in a little more than 45 minutes. Felt good, hope it reads well and rings true. Arudou Debito in Sapporo
===============================
THE GREAT DEBATE: REUTERS
06:58 August 25th, 2009
Japan: The election that might change everything
By: Arudou Debito
http://blogs.reuters.com/great-debate-uk/2009/08/25/japan-the-election-that-might-change-everything/
– Arudou Debito, is a columnist for the Japan Times, activist, blogger at debito.org, and Chair of the NPO Foreign Residents and Naturalized Citizens Association. The opinions expressed are his own –
Japan's famous mantra is that things don't change much or very quickly. But I have a feeling that this approaching Lower House parliamentary election on August 30 just might prove that wrong.
But first some background. Japan has been ruled essentially by one party since the end of World War II — the Liberal Democrats (LDP). That's longer than in any other liberal democracy, competing with other countries that have no other parties to choose from.
There are many theories as to why that happened. Some might insist that risk-averse Japanese weren't ready to tamper with the status quo, when economic growth was running so smoothly between 1950 and 1990, and everyone was feeling prosperous.
But that theory breaks down when you realize that Japan is the only developed economy which actually SHRANK on average over the past twenty years. If prosperity breeds contentment, two decades is enough time to voters make the elected feel their winter of discontent.
I believe there just hasn't been a viable opposition party until now. The previous #2 party for most of the postwar era, the Socialists, were essentially a one-issue group, holding just enough seats to block any revisions to Japan's "Peace Constitution". They succeeded. Our peacetime constitution has never been amended.
But the Socialists imploded in 1995 when their leader made a Faustian bargain to take power briefly from the LDP. Ineptitude and three decades of opposition politics soon tripped them up, and the LDP was back in power within a year.
Arising from the ashes, eventually, was the Democratic Party of Japan (DPJ), which eventually convinced enough voters that it wasn't going to similarly implode. It's only taken 15 years and a lot of horse trading (and some years holding the basically powerless Upper House) before it proved itself a viable second party.
It really proved itself earlier this July, when it ambushed the LDP in the Tokyo Government elections. For the first time in 40 years, Japan's largest city has the opposition in control. This is riding the wave of a shambolic LDP, with three disastrous (and unelected) prime ministers after the famously-charismatic Koizumi. The current PM, Aso, is essentially an oblivious political Brahmin, who has made it clear that his only claim to power is his personal sense of entitlement. Tellingly, he has refused to give up the LDP leadership even after the July ambush, and is driving his party into the ground.
It is now clear how deep the rot runs. A near-majority of people in the LDP hold "inherited seats", meaning they are sons, daughters, or blood relatives of former Dietmembers — some for several unbroken generations. This degree of cosy entitlement has only encouraged more elitism, rot, and preservation of a status quo that is long run out of excuses for Japan's relative lack of prosperity. The LDP are the party resisting change, and the only weapon they have left in their arsenal is that you can't trust the opposition party because it's never held the reins. But that fear by circular logic isn't selling this time.
I think, as do most people, that we will have a change of government, with the DPJ taking power in September. Will it change anything, however?
It just might. The DPJ Manifesto (They were the party that started this earlier this decade. How revolutionary! Making your policies clear to the voter!) is already out and it's saying some pretty ambitious things. Paying families sizable amounts to support their children. Making schools up to junior high free. Making our toll highways free. Breaking the stranglehold the bureaucrats have over our policymaking levers. And quite a bit more that is ambitious if not a bit vague. (But that's quite normal.) According to my backdoor channels, there's even the promise of the DPJ facing up to the task of dealing with Japan's decreasing population by broaching that taboo topic (until after the election) — loosening up the borders to let more immigration happen! That would mean EVERYTHING changes!
Many of these may turn out to be merely political promises, of course. But they're still better than anything the LDP has come up with, and the DPJ is setting the agenda for this election. Being in control of the debate is a good thing. And it has had the intended effect. Although a month is a long time in politics, I think at this time the attitude is, "Well, why not give the DPJ a try? Can they really do all that worse than the LDP are doing now?"
I am an American-born naturalized citizen of Japan. Have been for nearly a decade now. I've voted in several elections. This is the one I'm most looking forward to.
ENDS