mytest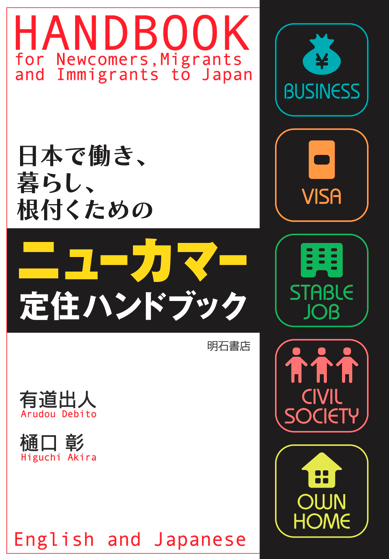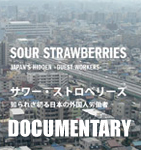 UPDATES ON TWITTER: arudoudebito
Hi Blog.  On this very important day of an election that might change everything, let me offer you this tangent:
As I promised Sapporo's monthly international magazine SAPPORO SOURCE, I would be creating columns off the beaten track and not human-rights related.  Take in September's latest indulgence:  "Album" vs. "Tracks" culture, and how that has affected the way we listen to music.
Next month:  Zombie Movies, and why they are the ultimate in terror and horror.  Arudou Debito in Sapporo
The entire issue of SAPPORO SOURCE for September 2009 can be downloaded in pdf format here.  Click on the images below to expand.
ENDS
Text:
DEBITO
Keeping track of musical albums as an art form
Column three for the SAPPORO SOURCE Debito Column
Submitted August 1, 2009, to be published in September Issue
DRAFT FIVE
I turned 44 this year, but in terms of musical tastes I might as well be prehistoric.  Music
"generations" (as in, the life cycle of a genre that people identify with, like "Psychedelic", "Heavy Metal", "Funk", "Punk", "Disco", "New Wave", "80s Music" etc.) seem to be getting shorter, lasting four years or so.
When I was young and the earth's crust was still forming, we'd listen to music that our parents couldn't understand (Led Zeppelin or Black Sabbath usually did the trick).  After all, it was "our" music, not theirs.  The fogies would dismiss it as some kind of unsyncopated noise that we had better turn down before the Devil carried us off.
Nowadays, however, I'm the fogy who doesn't get it.  I flip on MTV and see scantily-clad line dancers working out to "rap music" (to me, an oxymoron).  Or I listen nonplussed to "hip hop" or "house".  Somehow I missed whole genres.  "Grunge"? "Trance"? "Techno"?  Meanwhile tunes familiar to me have either been relegated to "Classic Rock", or else are getting recycled by American Idol as "remakes" and "updates".  Sometimes I wonder if we've run out of ways to manipulate the 120 notes audible to the human ear.
Ah well.  That's the way generations of genres work.  If kids they want to buy something new just because it's new (and why wouldn't they — we did), then fine.  But I will harrumph that you whipper-snappers have lost something.  Due to the way your music is packaged.
Back in my day we reached a high water mark.  I'm not talking about the technology — ours was lousy.  Cassette tapes taping lo-fi from radios?  Car stereos with crappy "8-track tapes"?  You young punks get great sound effortlessly:  CDs that take up less space and are indestructible compared to vinyl records.  Or you just download "Tracks" from iTunes and put your entire collection in a palm-sized mp3 player.  You win.
What I'm talking about is what you lost by having a "Tracks"-based musical culture.  By being able to cherry-pick a few tunes without having to listen to the whole record, you miss the culture that sprung up around the limitations of vinyl.  With vinyl's total playback time of around 45 minutes (that's why the typical cassette tape is 90), some musicians who wanted to be taken seriously had to think about how to frame their music.  They came up with the concept of an "Album".
An Album is not a collection of "Tracks".  An Album contains an opening song, a series of passable tunes you get into later, a mini-climax by the end of "Side One", something that pulls you into "Side Two", takes you to a secret sublime place, then finishes with such an incredible conclusion that you want to hear the whole Album all over again.  It's a perpetual motion sound machine.
In other words, be it vinyl or cassette, good Albums are something you "get into".  Meaning it becomes a leitmotif, the "soundtrack" of this stage in your life, a time capsule for the future.  For example, I "got into" ASIA's first album right out of high school, and no matter how many years it's been, one listen and I'm eighteen and it's summer.
Sure, the single Track might do that, but an Album sustains that feeling for close to an hour.  Because any song is not only enjoyable in itself, but also there's the anticipation of the next song.  Which means the songs are not interchangeable (records or tapes had no "shuffle" button, after all!) — they were deliberately put in that order by the artist.
The point is, you can't just cut the Album into Tracks, because tunes without context weakens them.  The whole is greater than the sum of the parts, and close to the middle of Side Two you get transported to a zone that you could not have gotten to otherwise.  The Album might have a concept; it might not.  But it is unified by a mood that there are no shortcuts to.
Now, if you don't think this old coot is out of his mind, and you're willing to give The Album phenomenon a try, here's your starter kit.  Arranged not by musical taste (I make no claims to be comprehensive), but rather by how easy these Albums are to "get into":
============================
BEGINNER:  BEATLES "Sgt. Pepper" (arguably the first real Album) and "Abbey Road".  SADE "Stronger Than Pride".  PET SHOP BOYS "Behaviour".  PINK FLOYD:  "Dark Side of the Moon" and "Wish You Were Here".  U2 "Joshua Tree" and "Unforgettable Fire".  ASIA eponymous first album.  SEAL "Seal".
INTERMEDIATE:  GENESIS "Trick of the Tail" and "Wind and Wuthering" (recommend back to back).  Korean group ROLLER COASTER "Absolute".  GEORGE MICHAEL "Faith".  MOBY "18".  PORTISHEAD "Dummy".  MOODY BLUES "Days of Future Passed".  FLEETWOOD MAC "Rumours".  DEPECHE MODE "Ultra".  TALKING HEADS "More Songs about Buildings and Food".
ADVANCED:  BLUR "13".  THE WHO "Tommy" and "Quadrophenia".  THE FIXX "Phantoms".  DAVID BOWIE "1. Outside".  DJIVAN GASPARYAN AND MICHAEL BROOK "Black Rock".  ABDELLI "New Moon".  PINK FLOYD "The Wall".  And my favorite Album of all time:  GENESIS "The Lamb Lies Down on Broadway".
============================
Final word:  If you chase these Albums down, beware the gimmicky reissues with "bonus tracks".  They generally throw off the whole Album, so separate them into your playlist of CD-single remixes (for when you want to "get into" Tracks instead).  Also, take your time "getting into" these Albums.  I recommend one per week.
Tally ho.  Happy hunting in your local used-CD store.  Tell them your crotchety but avuncular Uncle Debito sent you.
930 WORDS
ENDS