mytest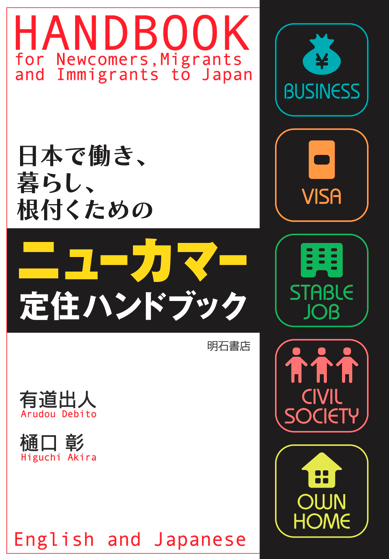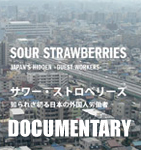 UPDATES ON TWITTER: arudoudebito
Hi Blog.  I received this from the author yesterday for its mention of McDonald's "Mr James", but hell, I thought the article interesting enough (I know little about the subject) that I thought I'd bring it up here for comment.  Those more in the know, fire away.  Debito in Nagoya
==================================
Brazilians no mercenaries in dash for cash
By Mike Tuckerman | 6 September 2009 | 17:43
http://www.theworldgame.com.au/brazilians-no-mercenaries-in-dash-for-cash-232312
Courtesy of the author
SUBTITLE:  There was a monumental shift in Japan this week, and it wasn't Leandro's decision to up sticks to Al-Sadd.
After a near-unbroken half-century in power, the ruling Liberal Democratic Party was turfed out by an electorate simmering with anger.
The LDP had become synonymous with corruption – its 50-year stronghold leaving the Japanese economy teetering on the brink.
It was time for change, and the citizens of Japan duly delivered one.
Meanwhile, Gamba Osaka striker Leandro followed a well-beaten path when he cashed in his yen to join Qatari club Al-Sadd for a fee in excess of $12 million.
The powerful forward had been at the Kansai side for barely nine months, having joined at the start of the year from local rival Vissel Kobe.
His departure has the potential to unleash catcalls that Brazilian players are only in the J-League for the money.
Well, so what if they are?
In a country where xenophobia is a softly-spoken secret – how's this for McDonald's latest Japanese ad campaign?– can anyone really blame Leandro for hopping on the first available flight to Doha?
Brazilian migrants first started arriving in Japan in the early 1900s.
Brazilian footballers have been an ever-present in the J-League since it kicked off in 1993, with Japanese coaches quick to harness the selfishness of Brazilian strikers in front of goal.
But for every Leandro jetting off to the Gulf – or Emerson, or Magno Alves, or Baré – there's a Zico, a Toninho, or a Fernandinho.
There are plenty of Brazilians in the J-League committed to the cause.
Some, like the high-profile Zico, are afforded star status.
But others toil in relative anonymity, happy to ply their trade far from their homeland, struggling to overcome cultural and language barriers.
Often their contracts are terminated with no fanfare and little regard for their welfare.
When diminutive midfielder Fernandinho requested a transfer from Shimizu S-Pulse in 2008, he was granted an immediate loan move to Kyoto Sanga.
His return to Nihondaira Stadium with Kyoto was greeted by a chorus of jeers from Shimizu fans, clueless as to the reasons for his departure.
Deeply religious, Fernandinho had actually moved back to the Kansai region to be closer to his congregation.
Every year, dozens of Brazilian players are summarily informed by J-League clubs that their services are no longer required.
Often the news means up-rooting home and family to look for a new club overseas.
It's a draining lifestyle – one I can attest to – and I don't begrudge a single Brazilian player who chooses to make a living in Japan, or one who departs for pastures anew.
Japan Times columnist Andrew McKirdy's illuminating insight into the life of Croatian defender Mato Neretljak proves it's not just Brazilians willing to make a fist of things in Japan.
Leandro will be replaced –Gamba signed Pedro Junior on the day of Leandro's exit – and there are plenty more Brazilians to try their luck in the J-League.
In an ideal world we would judge them for their exploits on the pitch, and not on their cut of big-money intercontinental transfers.