mytest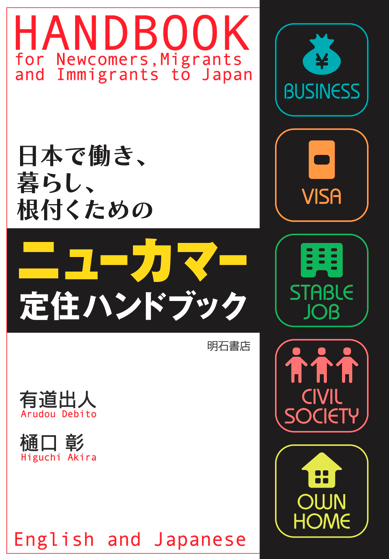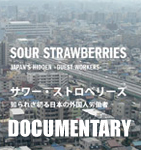 UPDATES ON TWITTER: arudoudebito
Hi Blog.  The Community yahoogroup has been having an interesting discussion about "positive discrimination", where NJ actually get special treatment or discounts for being foreign.  What do readers of Debito.org think about that?
Here are some posts from The Community developing the issue.  Comments?  Debito
Just wanted to pass along a very nice thing that happened today —
went out to a cafe here in Fukui with my family for lunch and was
surprised to find a sign in English at the register reading "10%
discount to all foreigners".  Although the discount is nice, it's even
nicer to see a shop going out of its way to open itself up to NJs,
especially in a conservative prefecture like Fukui.  It's the first
time I've seen anything of the sort expressly written out as a sort of
store policy, so it was definitely a nice experience.  The food was
good, too.  😉

I doubt any other community members will ever get the chance to go
there, but just to give credit where it's due, here is a link to the
shop:
Although the foreigner-friendly sentiment may be admirable, do people really approve of differential pricing depending on nationality?

That said, someone recently insisted on taking the tax off something I bought in a tourist-oriented shop in Kyoto, even though I was not taking it abroad. I didn't complain too hard!
If I noticed a shop nearby that was giving discounts to foreigners and they had items I needed, I wouldn't hesitate to go there.
It does however beg the question of how they define foreign and how
they determine foreignness. Would zainichi Koreans be included here,
and are they asking for ID or are they just basing it off appearances?
How about the likes of Debito and myself, [both naturalized citizens]?
I think your sympathy with the people who try to be foreigner friendly
is as well intentioned as the people who make those efforts.

To try and convey the feeling, instead of just the principle, of what
I'm talking about, I'd like to relate an anecdote.

There used to be a club in Roppongi called "Vanilla". And they gave out
tickets that said:

"with this ticket, 1.000 yen/2d
Foreigners & Women use only"

As anyone who has gone clubbing in Roppongi, 1000 yen for two drinks and
admission is a pretty sweet deal.

So I showed up with some people, a mixed crowd of some Japanese, some
foreigners, some men, some women. Two of the men were non-Japanese Asians.

At first the women at the front counter would not accept the tickets
from the Asian men. But, as you suggested a person could do, they then
provided their "gaijin cards".

And the women *still* checked with the managers to make sure it was all
okay.

The distinct feeling we got was that the idea of the foreigners discount
was that they had an image of what being a foreigner who goes to a club
is like. They wanted the kind of young and cool black American you might
see in a rap video, or a tragically hip white DJ-type you might see at a
rave in London.

In other words, yes, my friends could prove they were, in fact, foreign
and eligible for the discount.

But they sure didn't feel great about having to confront the feeling
they got from the club, which could be described as "Oh… when we said
'foreigners', we didn't mean *you*, but, I guess we have to let you in
anyway."
I understand the sentiment here, but we accept ladies' day at the cinema and
senior discounts or children's discounts in a number of places.  I think any
effort to be foreigner-friendly (as opposed to foreigner-suspicious or
foreigner-hostile) should be accepted with the good will with which it was
offered.

If you are an Asian foreigner and want the good discount, you could flash
your alien registration card.  If you are a "foreign"-looking Japanese
national you could of course refuse the discount, but aren't there times
when nice manners and accepting people's attempts to be friendly trump
politics?  It might even be a funny teachable moment:  "I know I look
foreign, but I'm actually Japanese.  Can I still have the discount?  [LOL]."

I'm all for challenging rude and hostile treatment of foreigners (or
anyone), but I do fail to see what we gain by rejecting on "principle"
people's attempts to reach out in kindness.
I think the reason senior and student discounts exist is because of the
general societal consensus that those people don't have as much
disposable income as the working middle class. We respect that students
are working for future contribution, and seniors have given us past
contribution. So we cut them some slack.

With situations such as ladies night at clubs or movies, it's marketing.
If the women come, the men will follow.

So the question then comes back to us as, do we want to be seen as
disadvantaged (like seniors with fixed incomes) or a marketing tool
(like women getting half price at a bar).

Personally, I think both of those perceptions keep us viewed as
separate. In the short term they are well intentioned and harmless in
any one specific case. But the more situations where foreigners get
privilege for being foreign will keep Japanese seeing us as some kind of
novelty.
Yes, very well stated. That is really almost precisely the way I felt in reading about this. I'm sort of torn between, on one way, a desire to applaud somebody's attempt to be kind, but at the same time concerned about the very fact that people of a different nationality are seen as either objects of discrimination or privilege. I understand the sort of "duty free" treatment of tourists, because there it is very much a question of purpose of travel rather than nationality, but when the store also gives special treatment to foreigners who are basically members of the Japanese community (in general, I watch Japanese politics more closely than American politics), then I think it requires some thinking.