mytest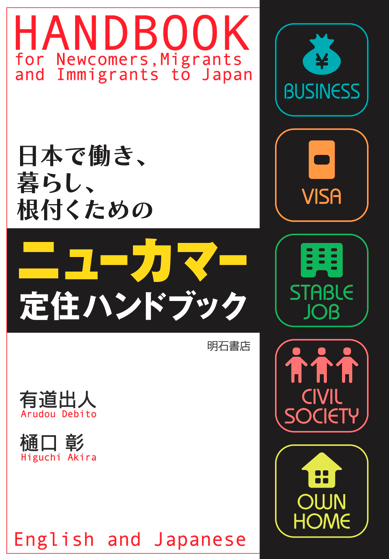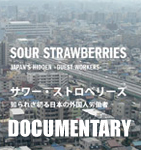 UPDATES ON TWITTER: arudoudebito
Hi Blog.  Here's something discussed in Ivan Hall's seminal CARTELS OF THE MIND and other sources, such as Laurie Freeman's JPRI article on Japan's Press Clubs (kisha kurabu, i.e. media cartels).  It hasn't changed since the publication of these works.  Problem is, the case discussed below isn't a Japan Press Club.  It's a Japanese company denying access to local-area journalists IN AMERICA, despite both local ethics and corporate promises to the contrary.  In other words, it's Japan's Press Clubs exported.  Read on.  Arudou Debito in Tokyo
=====================================
Toyota stops American from attending exec's press conference in America
Former FCCJ President Jim Treece gets the cold shoulder from the PR department of Japan's automotive giant.
by Jim Treece, courtesy of JCH.
Foreign Correspondents Club of Japan website, Sept 9, 2009
I thought my days of battling kisha clubs were over.

Nope. There I was, arguing that I, an American, should be allowed into a Japanese-only press conference. In Traverse City, Michigan, USA.

I was being excluded not by a kisha club, but by Toyota Motor's PR staff.

The main speaker at an August automotive conference in Traverse City was Toyota
President Akio Toyoda. He did not meet the media. Instead, after Toyoda's speech, Toyota Motor Sales USA boss Jim Lentz held a press briefing.

A large number of Japanese reporters showed up in Traverse City. I soon learned that Lentz' boss, Yoshimi Inaba, would give a separate briefing for the Japanese press. I asked to attend, since I speak Japanese. They said no.
"This stinks," I e-mailed Toyota USA's top PR man, Irv Miller.
"I have attended sessions of the kisha club at the Ministry of Infrastructure, Land and Transportation. I have gone on overseas trips with Japanese media from the Jidosha Kisha Club where all events were conducted solely in Japanese. Why am I being kept out of an event in the United States where the only real restriction should be language, not nationality?"

His Blackberry reply: "You are not barred from Mr. Inaba's press interview you ARE invited to Mr. Lentz's press interview."

Well, if I'm not barred, then I might as well walk into the room before it began, I decided. Toyota PR staffers double-teamed me to make sure I didn't get past the doorway.

"You are not invited. It's our press conference and we chose to invite only the Japanese media," lead flack Hashimoto said.

Automotive News attended a media roundtable with Inaba in Detroit a week ago, an American staffer added. Yes, I said, but that was a week ago. There has been news since then. I want to hear what Inaba tells the Japanese media. The Q&A will be different from Lentz's, I said.

They kept saying they wanted Japanese media only. "Who is 'they?'" I asked. The Toyota PR department, they replied. Who? Finally, Mr. Hashimoto said, "Me."

Why, I asked.

"You're American media and I'm not in charge of American media," he said. At the Detroit auto show, he argued, you have German media press conferences where the Swedish or Japanese media are not invited.

But those are based on language, I said. I've attended Japanese-language press conferences at the Detroit auto show, and at the Tokyo and Bangkok motor shows.

There's not enough room, he said. They had a dozen chairs and a table in a room easily large enough for 40 people. I suggested they could fit in another chair.

But if you come in, all the American media will want to attend, he said. No, I said, just say it's going to be done in Japanese with no translation. Only those who can handle that will come.

Hashimoto offered me a deal. He would let me come in, as long as I didn't tell any other American media that I had attended. That was unacceptable. I would not be able to report anything. Then Miller stepped in.

He repeated the we-can't-let-everyone-in line, then switched to the offensive. "I take exception to the fact that you do not value your invitation to Mr. Lentz' press conference," he said. Trying not to roll my eyes, I said I did value that invitation. I had assigned another reporter to cover that press conference.
He kept me cornered and talking in the hallway. Inaba passed by, and briefly paused and looked at us. I was about to greet him – I had interviewed him one-on-one two or three times in Japan – but Hashimoto hurried him along. With him in the room and the door shut, Miller left me for the room where Lentz would speak. Kicking myself for not just sitting in a chair and daring them to throw me out bodily – hey, it worked at the Prime Minister's office – I headed back to the media room and wrote up a straightforward account of Toyoda's speech.
Later, a Japanese reporter came up and asked for clarification about comments Ron Bloom had made. Bloom, head of President Obama's autos task force, had originally been scheduled to hold a press briefing for a small group of reporters, but as word of the briefing leaked out, it was opened to all reporters at the conference. The Japanese reporters also attended.

Toyota's PR staffers kept me out because they could not think outside of their organization-chart boxes. Hashimoto was Inaba's handler, so he would only let in the reporters he deals with. Opening the briefing to all Japanese-speaking media would have required a willingness to rethink the way they worked. Akio Toyoda's speech had urged the auto industry to do just that.

Too bad his PR staff wasn't listening. ❶
ENDS