mytest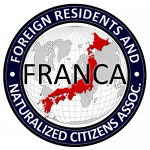 twitter: arudoudebito
Hi Blog. Case number #4534 of why one does not allow untrained bureaucrats to make Immigration decisions: The potential for misunderstanding and abuse.
Last April, the GOJ decided to offer unemployed Nikkei workers (only — this did not apply to Chinese etc. "Trainees and Researchers" because they did not have the correct blood) a 300,000 yen Repatriation Bribe for airplane tickets "back home", not only asking them to void their visas and give up their paid-in pensions, but also to go elsewhere and just be somebody else's problem.
Now, according to the Mainichi of Sept 14, 2009, a local government tried to make any possible welfare benefits to a NJ contingent upon promising to take the Bribe and go home — a Catch-22 if ever there was one.
Not too surprising. This is the same prefecture which around up to ten years ago restricted or denied NJ the right to sign up for the National Health Insurance (kokumin kenkou hoken) because they weren't "kokumin" (citizens) .
Fortunately, this case came out in the press. How many others have been duped here and elsewhere and forced to go home without it being reported?
Shame on the GOJ for creating this policy avenue for abuse in the first place. Arudou Debito back in Sapporo
////////////////////////////////////////////////
National News
Local gov't makes foreign welfare applicant sign up for cash to return to Brazil
(Mainichi Japan) September 14, 2009, Courtesy of David P
http://mdn.mainichi.jp/mdnnews/national/news/20090914p2a00m0na010000c.html?inb=rs
FUKUROI, Shizuoka — The Fukuroi Municipal Government has promised to apologize to a Brazilian woman of Japanese descent after forcing her to sign a pledge to use government assistance to return to her country when she applied for a welfare payment.
The assistance program provides government funds enabling jobless people of Japanese descent and their families to return to their countries when they decide to give up working in Japan.
When questioned by the Mainichi, a municipal government representative admitted the city's error, saying, "The payment of welfare benefits and the support to return to one's country are separate things. Our behavior disregarded the person's wish to live in Japan." The city has promised to annul the pledge and apologize to the woman.
The woman, a third-generation Japanese-Brazilian in her 20s, lives with her 5-year-old son. She came to Japan about 10 years ago. In mid-July, she was dismissed by the cell-phone parts manufacturer she had worked for, and she applied for livelihood protection payments on Aug. 31.
The woman and city officials said that when she applied, a worker told her, "Unless you promise to undergo procedures to apply for financial support to return to your country, we will not accept the application for livelihood protection."
When the woman said that she wanted to continue to work in Japan, the worker reportedly told her, "You have no driver's license and you can't speak Japanese, so you can be 100 percent sure you won't find work. It would be better for you to take the 300,000 yen (payment to return to Brazil), and go home."
Along with the application for welfare payments, the woman was handed a blank A4-sized sheet of paper. On it she wrote a message in Portuguese saying that she would apply for assistance to return home. She reportedly signed it and marked it with a fingerprint.
Commenting on the incident, a city official initially said that the city had received a notice from the government saying that when livelihood protection benefits were provided, if there were other payments that could be made, such as pension payments or allowances, then those payments should take precedence. Accordingly, the city judged that assistance to return home fell into that category, the official said.
Later, however, a city representative said, "Livelihood protection is for people facing adversity while living in Japan, and making the support money to return home apply to the utilization of other laws and policies constituted a mistaken interpretation of the government notice."
Commenting on the incident, the woman said, "In Brazil I have ageing parents and a sick younger sister. Even if I go back home I don't have the freedom to work, and I can only work in Japan. To think that they went as far as to make me write a pledge …"
Original Japanese story:
http://mainichi.jp/select/seiji/archive/news/2009/09/14/20090914ddm041010047000c.html
生活保護:申請の日系人に帰国支援手続き強制 誤り認め謝罪へ‐‐静岡・袋井市
不景気で失業して生活保護費の支給を申請した静岡県袋井市の日系ブラジル人に対し、市が、国の帰国支援制度を利用するとの誓約書を書かせていたことが分かった。制度は、日系人失業者が国内での再就職を断念して帰国する場合、国が家族分も含め帰国支援金を支給しており、今回の市の対応は帰国を促す措置だ。毎日新聞の取材を受けた市は「生活保護の支給と帰国支援は別もの。日本で生活したいという本人の意思を踏みにじる行為」と誤りを認め、誓約書の撤回と本人への謝罪を約束した。【小玉沙織】
誓約書を書かされたのは、息子(5)と2人で暮らす日系ブラジル人3世の20代の女性。約10年前に来日し、7月中旬に携帯電話の組み立て工場を解雇され、8月31日に同市へ生活保護の支給を申請した。
女性や市によると、申請の際、女性は職員から「(日系人離職者に対する)帰国支援事業の手続きも行うと約束しなければ、生活保護の申請は受け付けられない」と言われた。女性は「まだ日本で仕事がしたい」と訴えたが、職員は「あなたは運転免許もないし、日本語も話せないので、100%仕事は見つからない。(帰国支援金の)30万円をもらって帰ったほうがいい」と主張した。女性は生活保護を申請するとともに、職員から渡されたA4判の白い紙に「帰国支援の手続きをする」などとポルトガル語で書いてサインしたうえ、右人さし指で指印を押したという。
取材に対し、市しあわせ推進課は当初、「生活保護の支給については、年金や諸手当など他の方法で受給できるものがあれば優先するという国からの通達(生活保護の「他法他施策の活用」)があり、帰国支援事業の利用はそれに該当する」と説明。その後、「生活保護は日本で困窮しながら暮らす人が対象で、帰国支援金を他法他施策の活用に当たるとするのは、通達の誤った解釈だった」と回答した。
女性は「ブラジルにいるのは、年老いた両親と病気の妹。帰っても働く余裕はなく、日本で働くしかないのに、誓約書まで書かされるとは」と話した。
==============
■ことば
◇日系人離職者に対する帰国支援事業
南米諸国に国籍がある日系人失業者のうち、日本での再就職をあきらめ、母国へ帰国する本人に30万円、扶養家族に1人20万円を国が支給する。不況を受けた緊急支援で4月から受け付けを始めた。当初、国は支援金の目的外使用を防ぐため、支援金受給者は「当分の間」再入国を認めないとしていたが、日系人らから「もう来るなということか」との批判を受け、政府は5月に「3年をめどとする」ことを明らかにした。
ENDS