mytest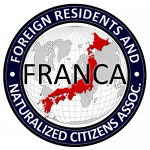 UPDATES ON TWITTER: arudoudebito
Hi Blog.  Just got this from someone who wishes to remain anonymous:  Cops in Narita are carding and passporting people trying to take trains into Tokyo after arriving and going through Immigration (i.e. not in any security zones).
Anyone else experiencing this in Japan's airports?  Of course, I have on several occasions (one here and another here).  Others, please pipe up.  As the author says, this passport checkpoint coming so fast on the heels of Immigration checks is a bit much.  And if you want to do something about this, click here.  Arudou Debito in Sapporo
===============================
September 16, 2009 11:26:32 AM JST
Don't really want to open a can of worms here, and would prefer that this stay anonymous if blogged, but I was stopped by the police in Narita airport after returning from a two-week trip to the states yesterday.
There were many officers deployed in a couple of lines to catch anyone comming off the escalators to the trains out of the airport.  They were carrying clipboards and stopping anyone who looked foreign for a "passport check."
The officer stopped me also looked at my gaijin card and asked for my phone number.  I went along with it uncomplaining, not much I could have done, but I thought it was particularly egregious comming so shortly after immigration had checked my passport (and gotten my picture and fingerprints) not half an hour before.
I've lived in Japan for four years, gone abroad many times, always take the train to and from the airport, but this was the first police "passport check" I've ever had.
Saddened, Anonymous NJ Resident of Japan
===============================
ENDS