mytest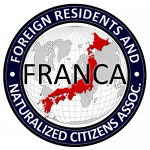 UPDATES ON TWITTER: arudoudebito
Numerous foreign trainees forced to work under harsh conditions in Japan
(Mainichi Japan) August 30, 2009, Courtesy of JK
http://mdn.mainichi.jp/mdnnews/news/20090829p2a00m0na019000c.html

Numerous foreign vocational trainees are being forced to work under harsh conditions in Japan, such as illegally low wages and excessive overtime.
The bereaved family of a Chinese man who died during vocational training in Japan filed for workers' compensation on Aug. 7, claiming he died from overwork. It was the first case in which the bereaved family of a vocational trainee is seeking work-related accident compensation.
Revisions to the Immigration Control and Refugee Recognition Law that were passed into law in July call for stepped up protection of foreign trainees. However, organizations supporting foreign trainees are urging that the system be reviewed, claiming that excessive workloads are infringing on their personal rights.
In late January, a support group placed six Chinese women undergoing vocational training at a sewing factory in Yufu, Oita Prefecture, under protection after they complained of harsh working conditions.
They had been forced to work until the predawn hours every day. After the factory operator learned that one of them complained about her working conditions to a relative living in Japan, the boss attempted to force her to go back to China. However, she called the organization for help.
"I've worked too much and have a headache," one of them complained to the organization.
"We're given only 10 minutes for a meal," another said.
The organization learned that the company paid each of them only 10,000 to 30,000 yen in overtime per month even though they performed about 270 hours of overtime a month. Moreover, the company kept the trainees' bankbooks.
Another former Chinese trainee who worked at a sewing factory in Amakusa, Kumamoto Prefecture, received only 300 yen per hour for overtime, less then half the legal minimum wage. The former trainee has filed a suit, demanding unpaid wages.
There are also problems with employment agencies in trainees' home countries.
One agency in China advertised on its Web site for trainees at Japanese companies under illegal working conditions, such as 300 yen per hour of overtime in the first year of training.
Before coming to Japan, many trainees are required to pay employment agencies a deposit and other fees, which are several times their annual income. They typically obtain loans to pay the fees, and are supposed to use the wages they earn in Japan to repay their debts.
"They often have no choice but to accept illegal working conditions for fear that they would be forced to go back to their home countries before repaying their debts," a member of one of the support groups said.
The Justice Ministry has confirmed that a record 452 companies and other organizations that accepted foreign trainees were involved in illegal practices last year. About 60 percent of them involve violations of labor-related laws, including unpaid wages and overtime allowances.
A survey conducted by the Japan International Training Cooperation Organization (JITCO) has found that a record 34 trainees died in fiscal 2008. Nearly half, or 16 of them, died of brain and heart diseases that are often caused by long working hours. Experts say that there is a high possibility that they died from overwork.
With the amendment to the Immigration Control and Refugee Recognition Law, labor related laws, which had applied to foreign trainees from their second year, now apply to those in their first year of training. As a result, it is now guaranteed that foreign trainees can sign proper employment contracts with their employers, just like Japanese workers.
The government is poised to revise its regulations to inspect companies that accept foreign trainees at least once a month to see if their working conditions are legal as well as stiffen penalties for businesses involved in illegal labor practices and strictly examine the terms of contracts between foreign trainees and employment agencies in their home countries.
However, support groups question the effectiveness of these measures, pointing out that many of those in their second year of training are subjected to illegal labor practices.
Lawyer Shoichi Ibusuki, who specializes in the issue of foreign trainees, underscores the need to discuss the pros and cons of fully accepting foreign workers rather than changing the working conditions for foreign trainees.
"Legal revisions alone can't prevent infringements of trainees' rights and death from overwork. Rather than making superficial changes to the system, we should discuss the pros and cons of accepting foreign laborers," he said.
Original Japanese story:
外国人研修・実習生:過酷労働に悲鳴 支援団体見直し要望
2009年8月25日 12時53分
外国人研修・技能実習制度で来日した外国人が、違法な低賃金労働や長時間残業を強いられる被害が相次いでいる。今月7日には、実習中に死亡した中国人男性の遺族が「過労死だ」と主張し、研修・実習生としては初めて労災申請。7月に成立した改正入管法は外国人の保護強化を盛り込んでいるが、支援団体は「過重労働による人権侵害はなくならない」と制度の見直しを求めている。
今年1月末、大分県由布市の縫製会社で、6人の女性中国人研修・実習生が支援団体に緊急保護された。「働き過ぎて頭が痛い」「食事時間が10分しか与えられない」。連日未明まで勤務を強いられ、1人が日本に住む親類に被害実態を打ち明けた。連絡したのが会社にばれて強制帰国させられそうになったが、公衆電話から助けを求めた。月約270時間の時間外労働に対し、残業代はわずか月1万~3万円。通帳も会社に管理されていた。
熊本県天草市の縫製工場で働いていた中国人元実習生の場合は、連日12時間以上働きながら、残業代は最低賃金の半分以下の時給300円。会社などを相手に未払い賃金を求めて訴訟中だ。
母国の派遣会社側にも問題がある。ある中国の派遣会社はホームページで「1年目の残業代時給300円」と違法な条件で研修生を募集していた。
研修生の多くは来日前、母国の派遣会社に保証金を含め年収の数倍もの出国費用を支払う。費用は借金で工面し、来日後の賃金で返済する。支援者らは「返済前の途中帰国におびえて違法な労働環境に泣き寝入りするしかない」と懸念する。
昨年1年間、法務省から「不正行為があった」と認定された受け入れ企業や団体数は過去最多の452。時間外作業や賃金不払いなどの労働関係法規違反が全体の6割を占めた。財団法人・国際研修協力機構(JITCO)の調査では、研修・実習生の08年度の死者は過去最多の34人。長時間労働が原因とされる脳・心疾患が16人を占め「過労死の疑いが強い」との指摘が出ている。
入管法改正で、来日2年目以降の実習生しか適用されなかった労働基準法や最低賃金法などの労働関係法令が1年目から適用され、日本人と同様の雇用契約が保障されるようになる。政府は省令改正などで▽受け入れ企業への月1回以上の確認・指導▽不正行為をした場合の受け入れ停止期間延長▽母国の派遣会社と外国人の契約内容の確認強化--なども実施する。
しかし、現状では2年目以降の実習生にも被害が及んでおり、支援団体などは実効性を疑問視する。外国人研修生問題弁護士連絡会の指宿昭一弁護士は「改正では人権侵害や過労死を防げない。小手先の見直しでごまかさず、外国人労働者の(本格的な)受け入れの是非を議論すべきだ」という。【河津啓介、石川淳一】
【ことば】外国人研修・技能実習制度
開発途上国の人材育成を目的とし、在留できる期間は最長3年。07年末の研修・技能実習生は約17万人。政府は単純労働力として外国人を受け入れる姿勢は示しておらず、あくまで技能習得のための受け入れという前提に立っている。
ENDS