mytest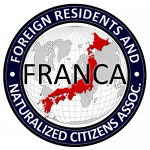 UPDATES ON TWITTER: arudoudebito
Hi Blog.  As more information comes to light about the Savoie Case, I will admit for the record, in all intellectual honesty, that there are a number of circumstances that, as commenters point out, detract from supporting husband Christopher as a "poster child" for the push to get Japan to sign the Hague Convention.  But unfortunately divorces are messy things.  I'll probably write an apologia (not an apology, look up the word) tomorrow on the case.  However, I've got to write a different article for the Japan Times tonight on Tokyo's Olympic Bid (depending on which way it goes), so I'll be diverting my attention from this issue shortly.
Meanwhile, here is more media, courtesy of the Children's Rights Network Japan (www.crnjapan.net) and lots and lots of friends.  Thank you all very much.  Feel free to add more in the Comments section.  Arudou Debito in Sapporo
==========================
MEDIA BEGINS:
CNN's Kyung Lah reports on her fifteen-minute interview with Christopher in jail (or, rather, the police incarceration center during investigation, of course).
http://edition.cnn.com/video/#/video/world/2009/10/01/lah.japan.jailed.father.speaks.cnn?iref=videosearch
Other video links on CNN, all visible from
http://search.cnn.com/search?query=savoie&type=video&sortBy=date&intl=true
Kidnapping your own kids? 11:45 CNN.com's Blogger Bunch discusses the dad who was arrested in Japan for kidnapping his own kids.
Savoie Custody Battle 2:09  An American dad is jailed in Japan for trying to reclaim his children. CNN's Kyung Lah reports. 2:09
Dad Jailed in Japan.  5:37  Amy Savoie, whose husband is jailed in Japan over a custody dispute, speaks to CNN's Kiran Chetry.
Dad wants custody, gets jail 1:48 American Christopher Savoie is in jail in Japan because he tried to get his children back. CNN's Kyung Lah reports.
============================
CBS News weighs in, citing CNN:
October 1, 2009 11:33 AM
Christopher Savoie, Dad Jailed in Japan for Child Rescue, Speaks from Prison
http://www.cbsnews.com/blogs/2009/09/30/crimesider/entry5353939.shtml
============================
It looks as though Christopher was ready to take a stand on this issue a priori, with a previous interview before he went to Japan and got arrested:
Nashville Tenn TV station NC5 Investigates:
Abducted to Japan, Oct 1, 2009
(excerpt) "If [Japan joins] the Hague Treaty, then it would also be good for Japanese people in this situation because we could come up with an amicable — or even unamicable — arrangement where legally both parents could be guaranteed some time with their kids," Savoie said.

On Wednesday, the U.S. State Department renewed its calls for Japan to sign the agreement after Savoie found himself locked up in a Japanese jail, accused of snatching his own children and making a run to the nearest U.S. Consulate.

"On this particular issue, the issue of abduction, we have different points of view," said Assistant Secretary of State P.J. Crowley.

It's a plight shared by non-Japanese fathers around the globe.

"There are a lot of Japanese fathers who need the same treatment," Savoie said, adding that it highlights how — in Japan — men in general are cut out of the parenting process in the case of divorce.

"I happen to have been brought up in this country and I can speak English and I can live here, but that's not an option for all the other Japanese Dads — and they are in the same shoes as me," he added. "They have no rights in their own country."

Ironically, Savoie also holds Japanese citizenship — so he spoke as fellow countryman when he asked Japan to join the world in protecting families and signing the Hague Convention.

Plus video interview at http://www.newschannel5.com/Global/story.asp?S=11236448
===================================
Hostile article to Christopher reports a friend saying that Noriko felt abused by courts (even though the court transcript indicates to me that the judge acted civilly towards her, and gave her the benefit of the doubt when dissolving the restraining order against her) and financially dependent on Christopher, even though it also reports that she received more than three-quarters of a million dollars from him for the divorce:
AP:  Friend: Japanese woman who took kids felt trapped
By TRAVIS LOLLER and ERIK SCHELZIG, Associated Press Writers
October 1, 2009
http://news.yahoo.com/s/ap/20091001/ap_on_re_us/as_japan_us_custody_battle
excerpt:
FRANKLIN, Tenn. – A friend says Noriko Savoie felt trapped — she was a Japanese citizen new to the U.S. whose American husband had just served her divorce papers (snip)

Noriko Savoie did not have court permission to bring the children to the country where they had spent most of their lives, and Christopher Savoie says he didn't do anything wrong when he tried to get them back.

Court records and conversations with a friend, Miiko Crafton, make it clear that Noriko Savoie was hurt and angry from the divorce and chafing at the cultural differences.

She had no income when she moved to the U.S. in June 2008, divorce court filings show, and appears to have been totally dependent on Christopher Savoie, who was still legally her husband but was involved with another woman.

Crafton, a native of Japan who befriended Noriko Savoie during her short time in Tennessee, said her friend tried to get a divorce while the couple still lived in Japan, but her husband had refused and later persuaded her to move to the U.S. with the children.

"Everything was provided so she could begin a new lifestyle, but right after that he gave her divorce papers," Crafton said. "So basically she was trapped."

Although financially stable — she was awarded close to $800,000 in cash as well as other support in the divorce — Noriko Savoie was not free to return to Japan. She was given primary custody of the children, but her ex-husband was also awarded time with them.

She felt mistreated by the courts and emotionally abused by her ex-husband, Crafton said…
===================================
However: From the U.S State Department note on International Child Abduction-Japan:
… U.S. consular officers are prohibited by law from providing legal advice, taking custody of a child, forcing a child to be returned to the United States, providing assistance or refuge to parents attempting to violate local law…
Full document at:
http://travel.state.gov/family/abduction/country/country_501.html
Others:
CNN's Wolf Blitzer and Anderson Cooper have each separately done programs on the arrest and the Japan abduction issue. Their videos have apparently not been posted yet (links welcome).
Japan Times article Oct 1, 2009: http://search.japantimes.co.jp/cgi-bin/nn20091001a2.html
Stars & Stripes, the US military's daily newspaper:
http://www.stripes.com/article.asp?section=104&article=65109
notable excerpt:
"[Savoie] took the step that none of us have taken, but one that we've all thought about," Navy Cmdr. Paul Toland said Tuesday from his home in Bethesda, Md.

Toland's wife absconded with his daughter, Erika, from their home in Yokohama, Japan, in 2003 while he was stationed at Yokosuka Naval Base. She was not charged with child abduction and was able to prevent Toland from even visiting his daughter.

The U.S. and the international community for years have lobbied the Japanese government to sign the Hague Convention on the Civil Aspects of International Child Abduction of 1980. The treaty, which includes 81 countries as signatories, prevents parents from fleeing with their children to or within those countries to circumvent standing custody orders or before a court can determine custody.

"The problem has gotten so big that Japan is becoming known as a destination country for international parental kidnapping, even when no one in the family is of Japanese descent," Smith wrote in a Sept. 24 letter to Hatoyama obtained by Stars and Stripes.

The Savoie case demonstrates not only the desperate measures parents can resort to, but also the hypocrisy of Japanese law, contend Toland and Paul Wong, an American attorney based in Tokyo who continues to fight for access to his daughter, Kaya.

"Japanese law says that parental [child] abduction is not a crime," said Toland, whose daughter was taken by his in-laws after his Japanese wife died in 2005. "So it's asinine that he's being charged because he's the biological father and his rights have not been terminated by a Japanese court." (snip)

A spokesman for the Japanese Ministry of Foreign Affairs on Wednesday said it is aware of the Savoie case and had not been asked by the U.S. to release Savoie.

Embassy officials in Tokyo and Fukuoka would not comment on whether those discussions would take place.

As of August, the State Department had identified 118 Japanese-American children who are living in Japan and cut off from their American parents.
UK's BBC about Shane Clarke's abduction case,
which coincides with Christopher's arrest arrest:
http://news.bbc.co.uk/2/hi/uk_news/england/8283948.stm
All for now. Updates in real time at
http://www.crnjapan.net/The_Japan_Childrens_Rights_Network/Welcome.html
And lots more stories on the Children's Rights Network Japan website to show you why Savoie's case is hardly unusual, although the actions leading to his arrest might be deemed to be:
http://www.crnjapan.net/The_Japan_Childrens_Rights_Network/res-perstor.html
ENDS