mytest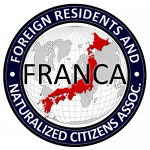 UPDATES ON TWITTER: arudoudebito
Hi Blog. I said I would write my Apologia for the Savoie Child Abduction Case today. Well, I did. But not for public consumption yet, sorry. The Japan Times commissioned me to do it for my next JUST BE CAUSE column (out Tuesday Oct 6), so please wait a couple of days.
Thanks for reading Debito.org! I'll do another blog post on something else in a few minutes. Arudou Debito in Sapporo
(Read on to Comments Section for more media from WSJ* NYT and CNN)
Surprised if true, from CNN Oct 4, see below:
Christopher Savoie and his first wife, Noriko Savoie, were married for 14 years before their divorce in January. The couple, both citizens of the United States and Japan, had lived in Japan but moved to the United States before the divorce.
WSJ, full article below or at http://online.wsj.com/article/SB125469778121862591.html:

U.S. officials say one parent too often absconds with a child or children to Japan, leaving the other parent no legal route to regain custody or visitation rights. U.S. authorities count 82 current cases, involving about 123 children, in which American parents have been denied access to children taken to Japan by the other parent.