mytest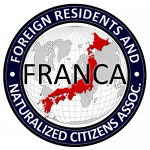 UPDATES ON TWITTER: arudoudebito
Hi Blog. Here are the lengths people will go to if there is no legal framework to enforce international child abductions:  even hire a professional to retrieve your child. From The Atlantic Monthly November 2009, courtesy of Children's Rights Network Japan.  This is it, the big leagues.
Congratulations, left-behind spouses. You've hit a home run with this issue. All these years talking and writing about the Otaru Onsens Case and "JAPANESE ONLY" signs proliferating across Japan, and pffft — few countries really press Japan nowadays to enforce the UN CERD.  Yet here practically overnight you've got US Congressional and State Department hearings, and Diet lobbying, and worldwide press.  You've put Japan into the international spotlight over a problem just as long-suffering as racial discrimination in Japan.  I guess Chris had to get arrested before it would happen, alas.
It will probably will get the GOJ to sign the Hague. Getting us to enforce it, however, is another matter. Keep on it. Arudou Debito in Kyoto
======================================
The Snatchback
by Nadya Labi
The Atlantic Monthly, November 2009
http://www.theatlantic.com/doc/200911/labi-snatchback
If your ex-spouse has run off and taken your children abroad, and the international legal system is failing to bring them back, what are you to do? One option is to call Gus Zamora, a former Army ranger who will, for a hefty fee, get your children back. Operating in a moral gray area beyond the reach of any clear-cut legal jurisdiction, Zamora claims to have returned 54 children to left-behind parents. Here's the story of number 55…
(snip)
The left-behind parent faces tough odds. Many countries, especially in Asia and the Middle East, have not signed the convention. Those countries have a tendency to favor the rights of their nationals, even if they're the taking parents. Japan has one of the worst records among non-Hague countries. The State Department is handling 73 outstanding cases involving 104 children who have been abducted to or retained in Japan by parents.
The predicament of Walter Benda is typical. In 1995, he was living with his wife of 13 years in her home country of Japan. According to Benda, he wanted to return to the U.S. and she did not. One day, she disappeared with their two daughters. "Please forgive me for leaving you this way," she wrote in a note she left. The Japanese police, Benda says, would not investigate what they viewed as a family matter; it took him three and a half years to find the girls. He never won visitation rights. "It took a couple of years before the courts even interviewed my children," he recalls. "By that time, they'd been brainwashed and didn't want to see their father."
Rest at
http://crnjapan.net/The_Japan_Childrens_Rights_Network/itn-snwzam.html