mytest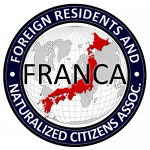 UPDATES ON TWITTER: arudoudebito
Hi Blog.  Just to complete the arc, here's the CSM surveying the final chapter of Christopher Savoie's foray into getting his kids back:  He gets released from jail and gets out of Dodge.  But now, as we've pointed out here before, there are new problems related to this issue coming to light.  In sum, Savoie's stint in the clink was worth it, for all left-behind spouses in Japan.  Arudou Debito in Sapporo
===================================
Released, American father still faces uphill child custody battle in Japan
American Christopher Savoie was arrested Sept. 28 in Japan after trying to get his children back from his ex-wife. The case has underscored widely different views in the US and Japan of parental rights and child-rearing.
Christian Science Monitor October 15, 2009 edition
http://www.csmonitor.com/2009/1015/p06s11-woap.html
By Takehiko Kambayashi | Correspondent of The Christian Science Monitor
TOKYO
Japanese police have released an American father who was imprisoned for allegedly kidnapping his own children despite his sole legal custody of them.
Prosecutors have not pressed charges against the American, Christopher Savoie, but they haven't yet dropped the case. Officials said they decided to release him on grounds that he was not a flight risk.
The case, which is among a growing number of international custody disputes in Japan, highlights widely varying views of divorce and child-rearing.
After Christopher and Noriko Savoie divorced in the United States, Mrs. Savoie defied a court order and took their two children to Japan. Mr. Savoie then came to Japan to get the children back. On Sept. 28, he forcefully took them and tried to get them into the American Consulate in Fukuoka. He was arrested for kidnapping them, the police say.
Tadashi Yoshino, Mr. Savoie's Japanese lawyer, said before his client's release that the American should not be indicted. "All he did was to exercise his legitimate right," Mr. Yoshino said, "though technically he may have committed a crime according to Japanese law."
US CRITICAL OF JAPAN
US officials have long criticized Japan for its failure to sign a 1980 international agreement governing child abductions, known as the Hague Convention on Civil Aspects of International Child Abduction.
"Until now, this issue received scant media attention [in Japan]. However, with the Savoie case, Japan has earned a worldwide reputation as a safe haven for abductions," writes Debito Arudou, a columnist for the Japan Times.
In Japan, women usually gain custody of the children after a divorce. The number of cases where mothers have parental authority increased from about 50 percent in 1970 to 80 percent in 2005, according to government reports.
"In Japan, divorce means that one side [usually the father] can lose all contact with the kids," says Mr. Arudou, a naturalized Japanese citizen who himself is divorced and has no contact with his children. He says he has seen one of his daughters only once over the past five years.
"After divorce, dual custody of children is not allowed here," says Reichi Miyahara, the leader of fathers' rights group, who supports single-parent families in Fukuoka. He adds that the nation's family registry system, known as koseki, does not allow placement of a child on two people's registry.
In the Savoie case, the issue is further tangled by the fact that the couple, who had lived in Japan, never divorced in Japan, though they did in the US. Japanese officials also say that the children hold Japanese passports.
JAPAN MORE OPEN TO REVISING LAW?
Some lawmakers in the ruling Democratic Party lawmakers are now in favor of abolishing the controversial system. In a July interview with the Japan Times Herald, Yukio Hatoyama, then-opposition leader and now prime minister, said that "We support ratifying and enforcing the Hague Convention, and involved in this is a sweeping change to allow divorced fathers visitation of their children. That issue affects not just foreign national fathers, but Japanese fathers as well. I believe in this change."
According to the major daily Yomiuri, the Fukuoka District Prosecutor's Office says Savoie has pledged to resolve the issue of custody and rearing through dialogue between agents.
NO AID FOR MOTHERLESS FAMILIES
Still, many hurdles remain in terms of society's view of child-rearing. Mr. Miyahara, who divorced his wife two years ago and now lives with his three children, says motherless families like his do not receive public assistance such as child-care allowances, even as there are government programs that support fatherless families.
"It is taken for granted that fathers have a certain amount of income," he says. "The system dates back to the wartime period."
Miyahara came to Tokyo last year to meet Health Ministry officials and DPJ lawmakers to ask for help. Since the DPJ won a landslide victory in the elections and is now in power, the change is expected to come, he says.
"Many single fathers also tend to hide [the fact that] they are motherless families. But I tell them to talk openly about it," he says. "In fact, more people are becoming interested in our situations."
ENDS