mytest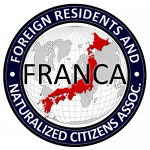 UPDATES ON TWITTER: arudoudebito
Hi Blog.  It's not only Japan that will have to deal with a multicultural, multiracial future.  Lou Jing, the daughter of a liaison with a Chinese woman and an African-American, is having to deal with small minds on the other side of our pond.  China has its share of internet bullies, it seems.  Read on and see if there are any lessons here.  One I can think of is:  At least the (English language) media in China is brave enough to call it racism.  Courtesy of the Japan Times October 16, 2009.  Arudou Debito in Kyoto
===================================
Seeing red over black Angel
(China Daily)
Updated: 2009-09-18 09:56
Luo Jing (middle; also pictured right) speaks on Dragon TV's Go! Oriental Angel show. Bi Yueping
Luo Jing (middle; also pictured right) speaks on Dragon TV's Go! Oriental Angel show. Bi Yueping
A half-Chinese, half-black young woman is making a lot of Chinese netizens mad. She didn't do anything. She just looks different.
One of the most popular comments is titled: "Wrong parents; wrong skin color; wrong to be in a television show".
Lou Jing, a student in the Shanghai Drama Academy, is participating in Go! Oriental Angel on Shanghai-based Dragon TV. It's designed to discover potential stars. I cannot receive the channel in my home. After watching a few clips online, I could easily tell that Lou is not a good singer but she looks stunning. I'm not surprised she has been nicknamed "China's Halle Berry". But what really strikes me is her easy-going personality. She exudes a healthy dose of joie de vivre.
I'm not in a position to judge whether she deserves to be among the top five Shanghai finalists. But she definitely does not deserve the cruel lashing by the huge online populace.
There is absolutely nothing wrong with her skin color. Yes, in terms of her skin tone, she probably looks more like her African-American father than her
Shanghainese mother. So what?
Of course, it's a big deal in a homogenous country like China. But China has 56 ethnicities, some of whom look quite different from the majority Han. Even Han is an amalgam of many smaller clans, tribes and ethnicities, who over the millenniums inter-married and blended into one another.
But this kind of historical knowledge obviously falls on deaf ears to those who harbor racial bigotry. There are two factors at work here: Lou Jing is not a pure-blood Chinese, and anyone who marries a foreigner is deemed a "traitor" of his or her race. More relevant, Lou's father is black.
Much of China's simmering intolerance is color-based. It is not an exaggeration to say many of my countrymen have a subconscious adulation of races paler than us. The flip side: We tend to be biased against those darker skinned. It's outright racism, but on closer examination it's not totally race based. Many of us even look down on fellow Chinese who have darker skin, especially women. Beauty products that claim to whiten the skin always fetch a premium. And children are constantly praised for having fair skin.
I see it as an offshoot of class discrimination. For thousands of years, those who worked outdoors were of the lower social status. Scorched by the sun, they invariably had darker skin while officials and scholars were sheltered from the sunlight by sedan chairs and fancy abodes. I don't know whether this will change in the future as outdoor aficionados pioneer a new lifestyle with suntan as a badge of honor. It's not going to change overnight, though.
I got my fair skin from my mother and my daughters got it from me. During my college years, I hated it and desperately wanted a tan. My friends, who were spending a small fortune on whitening products, joked: "You are just like those rich kids who want to bring down all the landlords and establish a classless society. You don't know how lucky you are!"
Continues at
http://www.chinadaily.com.cn/showbiz/2009-09/18/content_8707573.htm
More on the issue at
http://www.chinasmack.com/stories/shanghai-black-girl-lou-jing-racist-chinese-netizens/
ENDS