mytest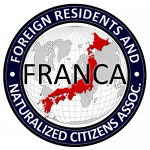 UPDATES ON TWITTER: arudoudebito
Hi Blog.  Here's another case of how Japan's lack of dual nationality causes unnecessary hardship and sacrifice.  Figure skater Yuko Kawaguchi has to give up her Japanese nationality in order to skate — and she reportedly gets branded a "traitor" for her trouble.
Japan puts enough pressure on its athletes to be world-class (sometimes demanding no less than a gold medal), and this lack of a "personal-best" culture (i.e. Japanese athletes have to become the pride or shame of the entire nation in any international competition) means many Japanese choke and crumble under the stress.  Or in this case, give up their legal ties to Japan entirely.  Silly.  Then again, if Kawaguchi DOES get the Gold, we might claim her all over again (like we did the emigrant "Japanese" who got Nobel Prizes recently).
It's time to get governments off their 20th-Century war footings (as in, "If we grant dual nationality , what if we go to war with that country?  Which side will you choose?") and allow individuals more options and identities.  And nationalities.  Because, again, the state of modern international migration warrants that.  Arudou Debito in Sapporo
======================================
FEATURE-Olympics-Kawaguchi braves taunts to skate for Russia
Reuters, on Yahoo Sports Oct 14, 8:02 am EDT
By Gennady Fyodorov
http://sports.yahoo.com/olympics/news?slug=reu-figure_skatingkawaguchi_feature_pix&prov=reuters&type=lgns
MOSCOW, Oct 14 (Reuters) – Yuko Kawaguchi was branded a traitor in her native Japan when she changed nationality to pursue her childhood dream of competing in the Olympics.
Since Japan does not allow dual citizenship, the figure skater was forced to give up her Japanese passport in exchange for a Russian one, enabling her and partner Alexander Smirnov to represent her adopted country at next year's Winter Games in Vancouver.
"It was a very hard choice for me to make. But since I was a little girl I wanted to compete in the Olympics so in the end I had to make that choice in order for me to fulfil my childhood dream," the Aichi native told Reuters in an interview.
While competing internationally for Russia required approval only from the sport's governing body, the International Skating Union (ISU), she had to obtain Russian citizenship in order to take part in the Olympics.
Kawaguchi, who turns 28 next month, made her international debut for Russia at the 2007 world championships in Tokyo, where she and Smirnov finished ninth.
They have steadily improved in each of the last two seasons, coming fourth in the world in 2008 before taking bronze at this year's world championships in Los Angeles.
While switching countries is common among athletes nowadays, Kawaguchi's decision met with angry reaction back in Japan.
"I've read some nasty comments on the Internet. Those who don't know how international rules work in sports even called me a traitor but I don't get angry at them," she said.
PAIRS SKATING
"People who follow sports understand that I'm not a traitor. I still consider myself Japanese. I chose to compete for Russia because I didn't have a (good) partner in Japan."
Japan have regularly produced world-class skaters in individual events for men and women but struggled to find top-level performers for pairs competition.
Russia have dominated Olympic pairs skating for nearly half a century, winning gold at every Winter Games since 1964.
Despite the fact that Kawaguchi and Smirnov represent their best hope for a medal in Vancouver, there was some resentment towards the Japan native among Russian sports officials who felt the country should develop their own skaters.
The pair's coach, Tamara Moskvina, disagreed.
"Unlike some nations who pay millions to lure top athletes, we didn't buy Kawaguchi," the renowned trainer, who has guided three different pairs to Olympic titles, told Reuters.
"It was strictly her own decision and she paid her own way to come to Russia and train here. It was her perseverance and hard work that made her a top skater."
Kawaguchi's resilience was the main reason she ended up in Russia in the first place.
Inspired by watching Russia's Yelena Berezhnaya and Anton Sikharulidze compete at the 1998 Nagano Olympics, Kawaguchi wrote to their coach Moskvina, asking if she could also train her.
"I enjoyed watching Yelena skate. She was the most graceful skater; she was also very small, just like myself, but with a very big heart," said the 1.57-metre tall Kawaguchi, who looks even smaller skating alongside the powerfully-built Smirnov.
DIFFERENT PARTNERS
"She was very persistent, so I finally agreed to take her aboard," Moskvina recalled. "She also had to come to America as I was working in Hackensack, New Jersey, at the time."
After spending several years in the United States, Kawaguchi followed Moskvina to St Petersburg when she returned home after leading Berezhnaya and Sikharulidze to the 2002 Olympic gold.
Kawaguchi and Smirnov, 25, each had two different partners before deciding to work together. She first skated with Russian-born Alexander Markuntsov, representing Japan.
"We had a good working relationship," said Kawaguchi, who became the first pairs skater from Japan to medal at an international competition when she and Markuntsov won silver at the 2001 world junior championships.
"But it was very difficult for Alexander to acquire Japanese citizenship, thus we couldn't represent Japan in the Olympics so after a while we decided to break up."
Kawaguchi then teamed up with American Devin Patrick.
"It was a different story with Patrick. We had problems on the ice; we weren't getting along too well," she said.
St Petersburg-based Smirnov, who had skated with Alexandra Danilova and Yekaterina Vasilyeva before teaming up with Kawaguchi, was quick to pay compliments to his new partner.
"We often trained at the same rink and I could see how hard she works," said Smirnov. "I thought I was a hard worker but after watching her I was really amazed by her work level."
Moskvina said: "The combination of Japanese discipline and work ethic together with Russian artistry and elegance is what makes them unique."
Asked to asses their Olympic chances, she was cautious, however, saying: "Don't forget they have only been together for three years.
"Winning any medal in Vancouver would be a great success because time is on their side." (Editing by Clare Fallon; To query or comment on this story email sportsfeedback@thomsonreuters.com)
ENDS
Author's blog at
http://blogs.reuters.com/gennady-fyodorov/