mytest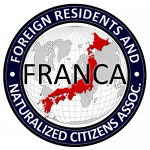 UPDATES ON TWITTER: arudoudebito
Hi Blog. Official English translation of the Asahi Editorial on the Child Abduction issue, with Japanese in previous entry today.  There are some tweaks within, to eliminate "culture" as a factor in some places, while other places add it (as in, the lack of a "culture" of joint custody?  Isn't that a legal issue?).  And how about the literal translation of Japan signing the Hague Convention now could be "as ineffective as grafting a shoot onto a different kind of tree" (I'm glad the original Japanese didn't use an expression involving breeding dogs or something).  Again, the need to "protect our own from NJ" is still too strong; the argument should be how everyone in Japan benefits regardless of nationality if you safeguard rights of custody and access a la international treaty.  Arudou Debito in Sapporo
============================
EDITORIAL: Child abduction in Japan
The Asahi Shinbun October 21, 2009, Courtesy of Matt D
http://www.asahi.com/english/Herald-asahi/TKY200910210140.html
When the United States and European nations say that more than 100 children have been "abducted" to Japan, they are not lying.
Troubles involving children of international divorces being taken from their countries of residence by their Japanese parents and brought back "illegally" to Japan are creating an international stir.
More than 100 such cases have been filed in the United States, Britain, Canada and other countries so far. Some people even accuse Japan of "encouraging child abduction."
Last month, a U.S. citizen was arrested in Japan for attempting to snatch back his two children from his Japanese ex-wife who had returned to Japan with them in August.
The trouble occurred because of differences in the rules for dealing with children of international divorces in Japan and the United States. The Hague Convention on the Civil Aspects of International Child Abduction, to which 81 nations are signatories, states that, in principle, when a child has been taken from his or her country of residence, the child must be returned to that country. The convention requires the governments of signatory nations to comply.
Among the Group of Eight countries, Japan and Russia are the only non-signatories to the convention. Disputes occur frequently between citizens of signatory and non-signatory nations.
Japan is now coming under increased pressure from abroad to join the convention. John Roos, U.S. ambassador to Japan, last Friday joined his European counterparts in urging Justice Minister Keiko Chiba to act.
Foreign Minister Katsuya Okada told a news conference, "We are approaching the matter with an open mind, but we must also take public opinion into account."
How should disputes related to child custody be resolved between divorced couples whose cultures differ and who are subject to different laws? The argument that everyone should abide by the rules of the Hague Convention carries conviction.
At present, divorced Japanese parents whose children have been taken abroad by their non-Japanese ex-spouses have no legal recourse. The ranks of Japanese citizens marrying non-Japanese are swelling steadily, and the number tops 40,000 a year. It is probably not realistic for Japan to continue avoiding the Hague Convention.
On the other hand, there are other issues that need working out.
The great majority of parental child abduction cases filed in North America and Europe today involve ex-wives who are Japanese. And a number of these women say they have returned to Japan with their children to escape physical abuse by their ex-husbands. How can such women and their children be saved from their predicament abroad? This question cannot be ignored.
There are cultural and legal differences between Japan and the West. In the United States, visitation rights of divorced parents are clearly defined, but they are not spelled out under the Japanese Civil Code. Joint custody is not a recognized custom in Japan, and the overwhelming tendency here is to award custody to the mother.
Furthermore, courts of law are rarely involved in forcing one parent to hand the child over to the other. If Japan were to sign the Hague Convention now, the result could prove as ineffective as grafting a shoot onto a different kind of tree.
We must never lose sight of one fundamental principle–that each child's welfare must trump everything. How do we respect the right of children to have a relationship with both parents after they split? This is an issue that has not been properly addressed, but it pertains to all divorces, not only international break-ups.
The time has come for Japanese society to seriously debate the welfare of children of divorced parents, in Japan and overseas.
–The Asahi Shimbun, Oct. 20 (IHT/Asahi: October 21,2009)