mytest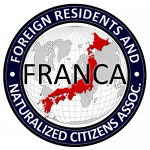 UPDATES ON TWITTER: arudoudebito
Hi Blog.  For those of you who think that the DPJ is just warmed-over LDP, or that the election last August will result in few changes, the author of this piece for the academic website Japan Focus would beg to differ.  Excerpt follows.  Again, the DPJ keeps surprising me with just how ambitious its policy proposals are.  Be skeptical, of course, since politics in Japan is the art of the stupefying, but having this sort of thing on the drawing board at last is nothing short of remarkable.  Ganbatte Chiba Daijin!  Arudou Debito in Sapporo
//////////////////////////////////////////////////
Transfer of Power at Japan's Justice Ministry
Lawrence Repeta
Japan Focus.org, downloaded November 4, 2009
It may take a little while to get used to this. Longtime observers of the approach to criminal justice sponsored by LDP governments have grown accustomed to several disturbing aspects, including harassment and prosecution of political dissidents on trivial charges (see, e.g., David McNeill), repeated efforts to expand police power through legislation such as the wiretapping law, the long-proposed criminal conspiracy law and others, and total disregard of criticisms and recommendations from international human rights treaty organizations. (Link)
The landslide victory of the Democratic Party of Japan (DPJ) in parliamentary elections held on August 30, 2009 is likely to result in policy change in many areas. There seems little doubt that we will see a very different approach to calibrating the balance between police power and individual rights.
One of the more startling appointments to the new Cabinet is that of Yokohama lawyer Chiba Keiko to be Minister of Justice. The authority of the Ministry is great, with responsibility to enforce criminal laws, protect individual rights, manage the immigration system, and generally oversee the legal system itself, including preparation and review of draft legislation. Ms. Chiba's appointment should result in a sharp change in policy. She brings with her a history of more than two decades in the Diet in which she opposed nearly all LDP initiatives related to Ministry operations.
Chiba at work
Ms. Chiba's opposition to the death penalty has made headlines, but this is only one example of her progressive agenda. Among other things, she has supported local voting rights for non-citizen permanent residents, clear recognition of the injuries suffered by so-called "comfort women" and other victims of Japan's past aggressions, and expanding the admission of refugees to Japan. Chiba's track record should provide strong clues to the kind of attitude she brings to her new post.
If there was any doubt on this score, she wiped it away in formal comments released on September 16, the day the new Cabinet took office. In her first message to the nation as Minister, Chiba declared that her mission is to help build a society that respects human rights and a judicial system that is "close to the people" (kokumin ni mijika na shiho). To achieve this, she listed three specific steps. First is the establishment of a new human rights agency. Second is ratification of so-called "Optional Protocols" to human rights treaties. Third is creating transparency in criminal interrogations.
The baton passed from LDP Minister of Justice Mori Eisuke to DPJ Minister Chiba Keiko on September 17
Her selection of these particular measures for the spotlight displays ambition to make significant institutional reform. They strike at the heart of an established regime that allows arbitrary power to police and other officials. All three measures have been recommended many times by United Nations human rights bodies and other international organizations, but were categorically rejected by LDP governments.
An Independent Human Rights Commission for Japan?
The proposals to establish an independent human rights commission and to ratify "Optional Protocols" to several human rights treaties are each directed toward providing individuals with avenues to bring complaints of abuse to bodies outside the control of the Ministry of Justice and the courts…
Rest of the article at
http://japanfocus.org/-Lawrence-Repeta/3244