mytest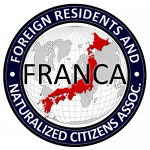 UPDATES ON TWITTER: arudoudebito
OPEN LETTER TO THE PRESIDENT OF THE UNITED STATES
(Released to Debito.org November 6, 2009, for Obama's Japan visit November 12, 2009)
Dear President Obama,
Thank you for taking the time to read these thoughts I've put together in anticipation of your upcoming visit to Japan next week.   A few weeks ago while watching the evening news I saw you and your family taking a stroll outside the White house.  That picture reminded me of the countless times I took my sons out for a walk. The glow I saw on Sasha's face and the confidence of Malia reminded me so much of what it means to be father. It has been four years since I last took a stroll with my boys; four years since I have been allowed to be a father.
When my wife and I divorced in Japan I was unaware that I would not be allowed to continue to be a part of my children's lives.  Please let me explain.   In most of the civilized countries of the world we understand how important it is for children to have access to both of their parents.  Countless studies have shown that a child needs to gain insight and strength from both their mother and father.  In Japan however, children do not have the same rights.   Custody is never shared.  As stated on The Japan Children's Rights Network website "The word most often used with the meaning of "child custody" in Japan is "shinken".  The word consists of the characters (Japanese Kanji) for "Parent" and "Right" However, the real meaning of "shinken" in Japanese is not "Parent's rights" but is legally more similar to "Parent's duty".  So shinken means a duty (or obligation) for the parent in order to bring up child in proper environment and protect him/her.  Married couples share shinken jointly.  But outside of marriage, Japanese law does not permit joint shinken.  Only one parent may hold shinken.  A common reason given to justify the prohibition of joint custody of a child is that the belief that that divorced parents are not able to cooperate in executing their duty in harmonious way.  Not all Japanese believe this, in particular the ones who each year try to obtain joint custody.  But this concept is enshrined in the law."
For years now I've been writing on the Internet about Japan's abuse of Child and Parental Rights.   At times I've been critical of my own government for lacking an understanding of the political, legal, and cultural issues surrounding Japan's evil attitude.  I followed your campaign for the Presidency and prayed that you would become the first President of the United States to confront Japan on this issue.   I have been impressed with your cabinet's proactive approach to the issue of International Parental Abduction and hope you will reach out to Prime Minister Hatoyama and help him understand how devastating the loss of a child is.  Interestingly Prime Minister Hatoyama stated that he supports ratification of The Hague Convention "for the sake of justice."  Even the Prime Minister realizes there can never be justice when a child is deprived of either parent.
When you meet with Prime Minister Hatoyama, please remind him of his statements.  There is no need to wait another two years to implement the rights Japan agreed to uphold when they became signatory to the United Nations Convention on the Rights of the Child.  Please walk right up to Mr. Hatoyama, look him squarely in the eye, and tell him non-custodial parents must have immediate access to their children. Let the Japanese Government know that there is no room for negotiation.  Please uphold both parental and children's fundamental human rights.  The Lord knows I have done about all I can.  I have fought inside and outside of Japanese Courts with everything I've have left. I've been jailed, placed in solitary confinement, and stripped of all my assets for trying be a father.
Mr. President, like so many other left behind parents, I pray every night to see my children for years. Please use your office and your voice to make this happen. There are so many parents who have renewed hopes since you have taken office. When you come to Japan for talks with the Japanese Government please make this issue an important part of the discussion.  YES WE CAN!
Sincerely,
Just another left behind American Dad
ends