mytest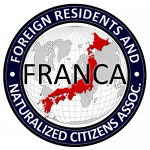 UPDATES ON TWITTER: arudoudebito
Hi Blog. In light of the recent discussion we've been having about Japanese hotels, and some of their attitudes towards international travellers (many hotels refuse NJ or non-J speakers outright, claiming their lack of ability to provide service; see RELATED ARTICLE: Asahi/CNN: GOJ survey report: 38% of J hotels had no NJ guests in 2007, and 72% of those (as in 27%) don't want NJ guests!), contrast with the situation in Korea and one columnist's proposal.  Arudou Debito in Sapporo
NB: Before anyone begins to suspect that I think everything in Korea is gravy compared to Japan, let me say this:  of course not. I just think that given the very strong cultural similarities between Korea and Japan, what may be possible as an alternative in Korea might be some bellwether for what's possible here too. Is all.  If Japan really wants its Yokoso Japan! to work better, it could do worse than consider promoting more open-minded hotels for international clientele.  Instead of promoting exclusionary ones (like the Fukushima Prefectural Tourist Information Association did a couple years back), for example.
FOREWARD FROM SUBMITTER:
==============================
Debito-san,
Howdy. I spotted this article on 1 person's idea in Korea to open up cheap accommodations to foreigners: love motels. Some application to tourism in Japan and Japanese love hotels. (As an innkeeper, though, I should be worried about the idea of new competition for "Inbound" accommodation. On the other hand, if Kamesei can't compete with love hotels, then there are other issues that need to be dealt with…)
B. Rgds, Tyler at Kamesei Ryokan, Nagano
//////////////////////////////////////////////////
"Love motels" offer more than "love"
By Brian Deutsch
The Korea Herald 2009.10.28
http://www.koreaherald.co.kr/NEWKHSITE/data/html_dir/2009/10/28/200910280062.asp
There's been some talk about hotels and motels in the news recently, especially since Lee Charm, head of the Korea Tourism Organization, was criticized by a member of parliament for the country's failure to provide budget accommodation to international travelers. One English-language paper indirectly quoted the lawmaker as saying "the nation is helpless in the face of the aggressive invasion of foreign budget hotels" and then said that one reason Korea can't attract and keep foreign tourists is because accommodation is unsatisfactory.
But Korea's lack of affordable rooms long predates Lee's tenure. It isn't a deficiency that can be blamed on foreign chains or foreigners-turned-Koreans, and it isn't something that can be changed with a new slogan. Though international travellers might have few lodging options available to them, it's helpful to learn about a fun, affordable alternative to expensive luxury hotels and overpriced tourist hotels.
International tourists relying on foreign-language information will have two choices for accommodation: rooms in luxury hotels that cost hundreds of dollars a night, and rooms in "tourist hotels" that average 100,000 won ($85) a night or more. Of course, outside of Seoul and Busan there is often nothing available for the person searching in English, Chinese or Japanese (languages spoken by almost all tourists visiting Korea).
The result: Tourists unwittingly find themselves paying twice as much for a place half as nice as the rooms hiding in plain sight.
An option I've always enjoyed is motels. You'll rarely find information about them in English, but they're certainly popular among Koreans – one recent estimate said there are 31,000 – and the newer ones are clean, conveniently-located, nicely-equipped, and a fraction of the cost of a tourist hotel.
Though they're primarily used as a place to share an intimate moment, people are starting to realize they're not only about sex. A Yonhap News piece in August looked at the ways motels have changed to attract not only clients looking for a few hours to get away, but people who want to relax in other ways. Competition has pushed motels to offer more, and, the piece says, "more and more motels are transforming their guest rooms into private entertainment places equipped with wide-screen TVs and other high-tech gadgets as a means of attracting clients."
Large televisions, computers, big beds, and bathtubs are standard in the newer rooms, and some of the more stylish ones offer jacuzzis, Nintendo and PlayStation consoles, motorcycles in the room, and even telescopes on upstairs verandas, all for between 50,000 won and 100,000 won a night. The kitch of multicolored mood lights and swanky interior is a fun, welcome change from drab apartment rooms or ordinary faded beige of older tourist hotels. Prospective travellers can make informed decisions about nicer motels by browsing the maps and photographs on an online motel directory, available in Korean.
There are several such directories – Hotel365.co.kr, MotelGuide.co.kr, and Yanolja.co.kr are among my favorites – in addition to search engines on portals like Naver and Daum that will return hundreds of results, although these are inaccessible to people who can't navigate Korean websites. A Naver search for motels in Jeollanam-do turns up 775, and a Naver search for Gwangju retrieves 464. The English-language KTO site devoted to accommodation, though, shows only six motels in Jeollanam-do, and zero for Gwangju.
This means international tourists must rely on the few tourist hotels that have English, Chinese or Japanese-language webpages, the few places that will show up on an internet search. These places are often two or three times as expensive as a motel room, though, and often not as nice. Amenities are frequently old, dirty, and disappointing. Guests often book rooms under the assumption that the hotel is in a convenient location, but arrive to find it's in the middle of nowhere or in a seedy neighborhood. Likewise foreign-language travel websites will advertise restaurants, bakeries, and bars on the premises, though those who have seen the hotels in person will find no such features.
There is also no guarantee that you'll find staff that can communicate in the language you need. The unsuspecting international tourist who assumes there will be staff members on hand who can clearly communicate in a foreign language will likely find themselves disappointed. But the limited information on accommodation in Korea means would-be tourists must rely on the few options that have assembled something resembling an English-language page.
In spite of their ubiquity, there is a love-hate relationship among Koreans with motels and what they stand for. After all, there aren't hundreds of motels in each town because Koreans love to travel, and they don't rent rooms in two-hour blocks because Koreans have evolved beyond sleep.
Motels are also often the most prominent buildings in the neighborhood, and tend to make the news only when there's a suicide or when the police break up gambling and prostitution rings.
A newspaper in Gwangju recently complained that gaudy motels – topped with statues, domes, and flashy lights – are safety hazards and eye sores. And in May a writer for the English-language Gwangju News attracted the scorn of a local newspaper by writing about motels, the latter accusing the former of not understanding Korean culture and spreading misinformation among foreigners. Back in 2002, as a way to remove some of the stigma associated with motels, Korea designated a certain number as "World Inns."
Foreign budget chains can succeed in Korea because there is simply no one else providing this basic service to foreigners. And in an age when Korea is trying to encourage foreign investment, scapegoating foreign companies is nothing short of xenophobic. But one option might be to invite some of the best motels into an umbrella program and create a foreign-language directory for the benefit of foreigners and international travellers.
It certainly behooves those already in Korea to take advantage of these motels. There's a lot more to do at love motels than you might think.
——————-
The opinions expressed here do not necessarily represent those of The Korea Herald. Brian Deutsch can be reached at deutsch.brian@gmail.com, or by visiting his website at http://briandeutsch.blogspot.com – Ed.
ENDS