mytest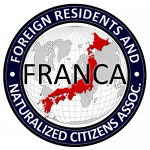 UPDATES ON TWITTER: arudoudebito
DEBITO.ORG PODCASTS now on iTunes, subscribe free
Hi Blog.  Debito.org Reader JK comments on an article from a couple of months ago.  Letting him take the keyboard for today.  Arudou Debito in Sapporo
===============================
Hi Debito:  OK, this is good:
Scriveners aid illegal marriages, work
http://www.yomiuri.co.jp/dy/national/20091012TDY02306.htm
I assume that the clerks in question are going out of their way to assist foreigners in obtaining residency permits (even to the point of placing ads in newspapers) due to bribery (as opposed to benevolence), and that this behavior is motivated by said clerks' cognizance of loopholes in the immigration control law.
If so, then there's nothing less than a government-backed residency permit black market at work, which, I might add, shows no signs of going away — a simple to fix the problem would be to amend the immigration control law to punish the clerks as needed, but is that what's happening? No. Instead the issue is being given superficial treatment:
a) The MPD established a 'liaison council' with metropolitan government and the Tokyo Regional Immigration Bureau to talk about clerks gone bad.
b) The Tokyo association of administrative scriveners will "keep a close watch over suspicious ads in newspapers and on the Internet".
c) Japan federation of administrative scriveners associations is calling on scriveners to "behave themselves".
If I may be facetious for just a minute, the Tokyo Regional Immigration Bureau should either fix the situation or cut the clerks out of the loop and pocket the cash for itself by establishing a legitimate residency permit market.-JK
The article:
=============================
Scriveners aid illegal marriages, work
The Yomiuri Shimbun
Ads placed by administrative scriveners offices in newspapers for Chinese and Koreans indicate they help in illegal immigration applications.
In recent years, a number of administrative scriveners have helped foreigners obtain residency permits illegally, taking advantage of the fact that the immigration control law stipulates no punitive measures for violators.
Administrative scriveners were reportedly involved in at least 10 cases of fraudulent marriage and illegal employment exposed by the Metropolitan Police Department since 2006. Some even placed ads in free newspapers for foreigners to attract customers, the MPD said.
The MPD has reported one case it deemed "heinous" to the Tokyo metropolitan government, which has the authority to punish administrative scriveners, and asked it to consider punitive action. The MPD plans to provide information on nine other cases to the relevant local governments if those cases are also judged as heinous.
The MPD arrested a 39-year-old South Korean man in May last year on suspicion of brokering a fake marriage between a 39-year-old South Korean woman and a 35-year-old Japanese man.
The Korean man told police he asked an administrative scrivener in the Tokyo metropolitan area to file an application for a residency permit that the woman needed in order to get married, a senior MPD officer said.
During police interrogations, the Japanese man and Korean woman reportedly said the scrivener filed the application on their behalf despite knowing their marriage was fake.
Given their confessions, the MPD investigated whether it could bring a criminal charge against the scrivener in question. Because the immigration control law has no punitive provisions regarding false marriage applications, the MPD examined whether the scrivener could be accused of abetting a fake marriage, or of helping a suspect to evade capture.
The scrivener voluntarily submitted to questioning but denied any wrongdoing, saying he did not know it was a fake marriage. The MPD had no alternative but to give up bringing criminal charges against the scrivener.
In July, the MPD arrested six Japanese and Chinese brokers in connection with a case in which a Chinese farmer illegally obtained a residency permit by posing as an interpreter. Police investigations discovered forged employment contracts at the office of an administrative scrivener who is different from the one who prepared the application for the residency permit.
The MPD has confirmed that scriveners were involved in 10 falsification cases since 2006. The scriveners accepted application requests from brokers and from applicants themselves.
Many of the scriveners involved in the 10 cases placed ads in newspapers catering to Chinese and free papers in Korean that are available in Shinjuku's Kabukicho area and elsewhere, the MPD said. The ads included statements like "special procedure to obtain residency permit for illegal residents" and "marriage procedures for illegal immigrants."
The MPD suspects that such advertising facilitates illegal employment and fake marriages.
For this reason, the MPD considers it necessary to deal harshly even with cases in which criminal charges cannot be filed, by calling for the authorities concerned to take punitive action.
Together with the metropolitan government and the Tokyo Regional Immigration Bureau, the MPD established a liaison council to discuss countermeasures against administrative scriveners involved in illegal immigration cases. Through the council, the MPD provides relevant information for the metropolitan government and bolsters its surveillance of illegal activities by scriveners.
A senior member of the Tokyo association of administrative scriveners said his organization would strictly deal with any scriveners found to have committed illegal acts.
The association is "keeping a close watch over suspicious ads in newspapers and on the Internet in an effort to be aware of their activities," he said.
Its parent organization, the Japan federation of administrative scriveners associations, is making its own efforts to tackle the issue.
"We'll work toward maintaining public trust in scriveners by using various occasions, such as seminars, to call on scriveners to behave themselves," a federation official said.
(Oct. 12, 2009)  ENDS