mytest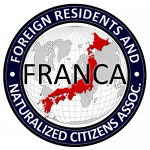 UPDATES ON TWITTER: arudoudebito
Hi Blog.  The Today Show (USA) has an update on the Savoie Child Abduction Case from the perspective of left-behind father Christopher, notably his treatment in Japanese police custody and how he is, in his words, "dead to my kids".  FYI.  Debito
///////////////////////////////////////////////
Dad in Japan custody case: I'm dead to my kids
Christopher Savoie describes prison ordeal after he tried to recover children
By Michael Inbar
TODAYShow.com contributor
updated 10:00 a.m. ET Nov. 9, 2009, Courtesy of Paul Wong
http://today.msnbc.msn.com/id/33788543/ns/today-parenting_and_family/?ns=today-parenting_and_family
American Christopher Savoie is back on U.S. soil after spending a harrowing 18 days in a Japanese jail for trying to wrest his children away from his ex-wife. But the joy of being reunited with his current wife, Amy, is muted by the heartbreak of having to leave his son and daughter behind.
Savoie, 38, was locked in a bitter custody battle with his former wife, Noriko, when she fled to her native Japan with the couple's 8-year-old son, Isaac, and 6-year-old daughter, Rebecca, on Aug. 13. On Sept. 28, Savoie flew to Japan to reclaim his children — but as he headed up the steps of the U.S. Embassy in Fukuoka with Isaac and Rebecca in tow, he was promptly arrested by Japanese police.
Appearing live in his first interview since being released on Oct. 15, Savoie, accompanied by Amy, told TODAY's Meredith Vieira that being a free man is a hollow victory without his children beside him.
"It's absolutely horrible; there are no words for it," he told Vieira. "Basically, I'm dead to my children."
Troubled relations
At issue is the sticky state of U.S.-Japan relations regarding custody of young children whose parents have gone their separate ways. According to the International Association for Parent-Child Reunion, there have been some 125 cases of American children who have been abducted by a parent to Japan. To date, not one child has ever been returned to the U.S.
Part of it is legal: Japan is the sole G7 nation not adhering to the 1980 Hague Convention calling for the return of children abducted across international borders. And part of it is cultural: According to Japanese tradition, children of divorce are given to one parent, almost always the mother, and the other parent is basically written out of their lives.
While U.S. officials try to pressure Japan to acquiesce to Hague Convention standards, Savoie is seen as a maverick who tried to take the law into his own hands in getting his kids back. But Savoie told Vieira he believes he had solid legal standing, even by Japanese law, in traveling to Japan to reclaim Isaac and Rebecca.
Savoie and Noriko were married in Japan in 1995, and he still carries a Japanese passport from his time as a student and working for a pharmaceutical company there. The couple split in 2007, and when Savoie moved back to the U.S. in 2008 for a job with a biotech company, Noriko followed a year later so the pair could both spend time with their children.
But the arrangement never worked well, Savoie told Vieira. He claims Noriko was antagonistic toward his new wife, Amy, and often threatened to take the children back to Japan with her. Savoie sought a restraining order in his adopted hometown of Franklin, Tenn., to keep Noriko from fleeing with the children, but it wasn't granted.
'Big shock'
On Aug. 13, Savoie was notified that Isaac and Rebecca were not present at what was supposed to be their first day of school. Savoie told Vieira that initially, he imagined even worse scenarios than the notion that Noriko had taken off with them.
"Horrible thoughts went through my mind," he said. "The first thought wasn't that they might have been abducted; I was worried that something might have happened to them, something horrible."
Savoie finally reached his former father-in-law in Japan, who told him the children were safe and sound and with their mother. Savoie began plotting a course of action that led to his Sept. 28 trip to Japan and subsequent imprisonment — but he insisted to Vieira it wasn't unlawful.
"I actually still have, and had at that time, legal custody in Japan — fifty-fifty custody," Savoie said.
Savoie met up with Noriko as she walked the children to school, wrested them away from her, put them in a car and made a mad dash for the embassy. Noriko told police she was bruised from the scuffle between the pair as Savoie spirited the children away.
But Savoie told Vieira: "Picking my kids up, hugging them and putting them in the car — I hardly thought that would be considered criminal. So it was a big shock to me that police actually took it in that manner."
Savoie insists he was not planning to put Isaac and Rebecca on the next plane home. "My intention was to go to the consulate and then have a discussion if the police wanted to ask about it," he told Vieira. "I had all the custody documents with me. If they had said, 'Please stay in Japan, and have a family court decide the custody first,' I would have done that."
'Horrible' conditions
Instead, Savoie found himself behind bars for 18 days, under conditions he said were "pretty horrible".
"I think it is well known by the United Nations that Japan's pre-indictment jail conditions are horrendous," he said. "They're quite infamous. Almost 18 days of 12 hours a day of interrogation without a lawyer; lights on all the time at night, so sleep deprivation. Really terrible sanitary conditions — it's just too horrible to recall."
Still, Japanese authorities released Savoie without indicting him. They say charges are still pending, but Savoie believes he is unlikely to face any charges. "I assume if they had enough evidence to indict with the crime, they would have done so."
He also says his ex-wife's claims that he injured her were unfounded. "There wasn't much of a struggle," he said. "All of these reports that there was bruising, that never was proven. And that was part of the reason I was released."
Still, there is no short-term prospect of the dad's being reunited with Isaac and Rebecca. Savoie's best hope is that Japan changes its policies — and on that front, there may be a little progress. In a statement to CNN, Japan Foreign Ministry spokesman Yasuhisa Kawamura said the government is considering becoming part of the Hague treaty.
"Japanese government is … considering seriously to conclude this treaty on the grounds that this treaty would provide one of the most effective measures to protect the children after their parents divorce," Kawamura said.
ENDS