mytest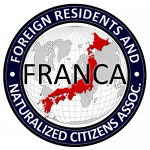 UPDATES ON TWITTER: arudoudebito
DEBITO.ORG PODCASTS now on iTunes
Sunday Tangent:  South Korea is creating laws allowing some degree of dual nationality.  Again, given the cultural similarities between J and ROK society, it would be nice if people on both sides of the pond recognized how acceptance of diversity even within its own citizenry is beneficial to society.  ROK seems to be inching closer to that end, according to these news reports.  Arudou Debito in Shizuoka
///////////////////////////////////////////
"S Korea seeks conditional recognition of dual nationality"
Xinhua News (China) November 12, 2009, Courtesy of Anonymous
http://news.xinhuanet.com/english/2009-11/12/content_12442735.htm
SEOUL, Nov. 12, 2009 (Xinhua) — The South Korean government has drafted legal revisions to adopt multiple citizenship, easing regulations for foreigners seeking to become naturalized Korean citizens, to attract talent from abroad, the government said Thursday.
According to the Justice Ministry, it will soon submit a proposal on the revisions to parliament for approval.
The envisioned law allows those who hold foreign passports to hold more than one nationality on condition that they provide written pledges forswearing their rights as foreigners while in the country, including tax exemptions.
Under current law, South Korea does not allow citizens or foreigners living in the country to hold multiple citizenship.
Thus, South Koreans who obtain foreign citizenship through birth or emigration must choose a single nationality by the age of22.
Once they choose foreign citizenship, their South Korean passports are automatically nullified, even without a cancellation process.
The issue has been particularly thorny in South Korea, as foreign citizenship is occasionally used for male citizens to dodge the compulsory military drafts.
"There has been a growing voice need for the revision, as the present law sat as an obstacle in attracting and retaining talented foreigners," an official at the ministry, was quoted as saying to South Korea's Yonhap News Agency.
"We hope the revisions will help prevent a brain drain and provide relief measures for the country's low birth rate and its aging society," the official told Yonhap.
According to the justice ministry figures, the number of losing or renouncing their South Korean nationality hit 6,741 between 2004 and October this year, far surpassing the 518 who opted for it.
ENDS
///////////////////////////////////////////
Dual Nationality to Become Legal
Chosun Ilbo (South Korea) November 13, 2009, Courtesy of JK
http://english.chosun.com/site/data/html_dir/2009/11/13/2009111300794.html

The Justice Ministry has completed a draft amendment of citizenship laws that will permit Koreans to hold dual nationality in some circumstances. Under the new law, dual nationality holders born abroad will be allowed to maintain both citizenships provided they do not exercise certain rights and privileges using their legal status of foreigners.
The ministry announced the regulations Thursday.
Those who obtain foreign citizenship by birth will be allowed to maintain it if they submit a written oath by the age of 22 not to exercise the rights and privileges of foreigners in Korea by using their second passport.
After the age of 22, men will be allowed to maintain multiple citizenship only if they complete their military service here. Under the current law, dual citizenship holders must choose one nationality by the age of 22 and submit a written pledge to give up their foreign citizenship if they choose their Korean nationality. The revision is aimed at blocking a drain on military manpower.
Those caught using their foreign passports to enter international schools or invest in Korea as foreigners will be ordered to choose a single nationality and automatically lose their Korean nationality if they fail to give up their foreign citizenship within a specified period.
The regulations also apply for other groups such as foreigners who have immigrated through marriage with Koreans; highly skilled foreigners; senior citizens living overseas; those who have regained Korean citizenship after being adopted by foreign families; and Chinese nationals who were born and have lived here for more than 20 years.
Under the current law, foreigners have to give up their foreign citizenship within six months after they obtain Korean nationality.
englishnews@chosun.com / Nov. 13, 2009 11:40 KST
ENDS