mytest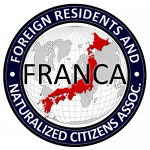 UPDATES ON TWITTER: arudoudebito
Hi Blog. Jake Adelstein, whose new book TOKYO VICE just came out, was interviewed on America's National Public Radio program "FRESH AIR" on November 10, 2009. What follows is an excerpt from their podcast, minute 23:45 onwards, which talks about how domestic laws hamstring the NPA from actually cracking down on human trafficking and exploiting NJ for Japan's sex trades. Jake's work in part enabled the US State Department to list Japan as a Tier-Two Human Trafficker, and got Japan to pass more effective domestic laws against it.
Read on to see how the process works in particular against NJ, given their especially weak position (both legally and languagewise). If NJ go to the police to report their exploitation, it's the NJ who get arrested (and deported), not the trafficker. And then the trafficker goes after the NJ's family overseas.  Glad people like Jake are out there exposing this sort of thing.  Arudou Debito in Sapporo
==================================
DAVE DAVIES: On a more serious note, you became aware of some women who were working in the sex industry, who appear not to be there of their own free will. There was human trafficking going on. How did it work in the cases that you found?
JAKE ADELSTEIN: Japan is much better than it was than the time I started writing about this. But essentially it works like this: You bring foreign women into the country, often under false pretences — that they would be working as hostesses, or working as waitresses in a restaurant. You take away their passports. You put them in a room. You monitor their activities so that they can't leave. And then you take them to the clubs where they have sexual relations with the customers. And, aren't paid. The women have no freedom of movement. They're told, after they've slept with a customer, or been forced to sleep with a customer — sometimes they were raped first, so they'd get used to the job — that if they go to the police, since they're in Japan illegally, that they would be deported and they would still owe money for their travel expenses to Japan. And very often these traffickers would have agents within the countries where they were recruiting these women, often Eastern Europe, and contact the families of the women under various pretexts, to let them know that if they disobeyed, or did something in Japan or ran away, that their families back home would be menaced or killed.
DAVE DAVIES: You worked really hard to develop sources, and get enough on the record to write a story about this going on, and identify some of the people who were operating these human trafficking sex joints. What was the reaction among the police and other authorities when you exposed this?
JAKE ADELSTEIN: The reaction was that they asked me to introduce them to some of the women who were victims, so that they could *arrest* them, and have a pretext to raid these clubs. An officer there I really liked a lot named Iida-san said, "I'd love to put these places out of business. But you have to understand that these women, while they are victims, that we can't protect them. We have to prosecute them under Japanese law. There is no provision in the law that allows us to keep them in the country while we do the investigation. So, I *could* do the investigation, and I could put these people out of business, but in order to do that, I'm going to have to have you put me in contact with some of the women, and I'm not going to be able to take a statement from them without arresting them." And I couldn't do that.
I went to another division of the police department and asked them, "Can you do anything about that?" And they said, "We can do something about it, but first of all, we don't have enough people who speak foreign languages to do a very competent investigation right now. And we've got a lot of other things on our plate. While your article is good, it is not something that is immediately actionable for us."
DAVE DAVIES: Which was enormously frustrating for you.
JAKE ADELSTEIN: It was *enormously* frustrating. And when I realized of course was that, while the cops have problems with this and would like to do the investigations and put these people out of business, that essentially the law wouldn't let them do it. That's why I began writing about the flaws in the law, the whole legal system, and I also began taking studies and information and stories that I had written up as a reporter to the US State Department representative at the Embassy in Tokyo.
DAVE DAVIES: In effect, by embarrassing the government, you were able to get some reform?
JAKE ADELSTEIN: Yes. I can't take total credit, but I would like to take some credit for supplying the US Government with enough information that they could embarrass Japan enough so that Japan felt compelled to actually put some laws on the books that trafficking harder to do. One of the things I was most proud of was, the International Labor Organization did a very scathing study of human trafficking problems in Japan — pointing out the victims weren't protected, the traffickers were lightly punished, fined, and rarely did jail time. Which the Japanese Government, which sponsored this study, told them "never release". I was able to get a copy of that report and put it on the front page of our newspaper as a scoop, while the Japanese Government was still getting ready to announce their plan of action. And I think that had a very positive effect of making them put together a plan that was actually effective.
EXCERPT ENDS