mytest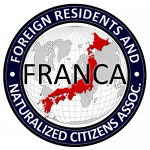 UPDATES ON TWITTER: arudoudebito
DEBITO.ORG PODCASTS now on iTunes, subscribe free
Hi Blog.  Time for a Sunday Tangent.  My latest tangental column in SAPPORO SOURCE — on the top nine things I like about Japan.  (It's a Top Nine because that's all I could fit within 900 words.)
Download the entire issue of SAPPORO SOURCE here in pdf format.  Cover, scanned page, and text of the article follows.  Arudou Debito in Sapporo
(Click on image to expand in browser)
TEXT AS FOLLOWS:
JAPAN'S TOP NINE
SAPPORO SOURCE Column 6 to be published in December 2009 issue
By Arudou Debito DRAFT SEVEN
People often ask me, "Isn't there something you like about Japan?"  The answer is, plenty!  Nine things I think Japan is peerless at:
9) PUBLIC TRANSPORT.  Overseas I've often said, "Drat, I need a car to get around!"  But even in Hokkaido, I can find a way (train, bus, taxi if necessary) to get somewhere, including the sticks, given a reasonable amount of time.  Besides, in urban areas, how many cities the size of Tokyo can move millions around daily on infrastructure that is relatively clean, safe, and cheap?  Not that many.
8) SEAFOOD.  Food in Japan is high quality, and it's difficult to have a bad meal (even school cafeterias are decent).  World-class cuisine is not unique to Japan (what with Chinese, Italian, Thai, Indian, French…), but Japan does seafood best.  No wonder:  with a longer history of fishing than of animal husbandry, Japan has discovered how to make even algae delicious!  Japanese eat more seafood than anyone else.  Justifiably.
7) ONOMATOPEIA.  I am a Japanese kanji nerd, but that's only the bureaucratic side of our language.  Now try gitaigo and giseigo/giongo, i.e. Japanese onomatopeic expressions.  We all know gussuri and gakkari.  But I have a tin ear for pori pori when scratching the inside of my nose, or rero rero when licking something, or gabiin when agape?  Japanese as a language is highly contextualized (say the wrong word and bureaucrats sit on their hands), but the universe of expressiveness found in just a couple of repeated kana is something I doubt I will ever master.  My loss.
6) PACKAGING.  Stores like Mitsukoshi cocoon your purchase in more paper and plastic than necessary.  But when you really need that cocoon, such as when transporting stuff, you're mollycoddled.  Japanese post offices offer boxes and tape for cheap or free.  Or try the private-sector truckers, like Yamato or Pelican, whom I would even trust with bubble-wrapping and shipping a chandelier across the country (for a reasonable price, too).  If you don't know how to pack, leave it to the experts.  It's part of the service.  Because as Mitsukoshi demonstrates, if it's not packaged properly, it's not presentable in Japan.
5) CALLIGRAPHIC GOODS.  I'm used to crappy American Bic ballpoint pens that seize up in the same groove (and inexplicably ONLY in that groove, no matter how many times you retrace).  But in Japan, writing instruments combine quality with punctiliousness:  People prowl stationery stores for new models (with special buttons to advance the pencil lead, twirl cartridges for multiple colors, or multicolored ink that comes out like Aquafresh toothpaste) that they spotted in specialty stationery magazines (seriously!).  Maybe this is not so mysterious considering how precisely one has to write kanji — but I know of only two countries putting this fine a point on pens:  Germany (which has a huge market here), and Japan.
4) GROUP PROJECTS.  Yes, working in groups makes situations inflexible and slow, but when things work here, they really work, especially a project calls for an automatic division of labor.
For example:  In my former hometown of Nanporo my friends and I were politically active, and we'd rent a room at the choumin center for a town meeting.  Before the meeting, people would show up early to set up chairs and tables.  Afterward, attendees would help put everything back before going home.  I've done presentations overseas and the attitude is more:  "Hey, you proles take care of the chairs — what are we paying you for?"  Sucks.  Nice to be here, where pitching in often goes without asking.
3) PUBLIC TOILETS.  Sure, public conveniences exist overseas, but they are frequently hard to find (I think shoppers overseas must have enormous bladders) — and when found, look like they've been through Lebanon or Somalia.  Japan, however, generally keeps its toilets clean and unstinky.
And pretty comfortable, too.  Sure, I hate it when I'm turtle-heading and can only find Japan's squatter-types.  But I also hate being trapped overseas in a stall where strangers can see my bare ankles under the door.  Besides, whenever I'm on the road in Japan and need a time-out, I head for the nearest handicapped toilet and bivouac.  Ah, a room to myself; it's a love hotel for my tuchus.
2) ANIME.  I've read comic books since I was two years old, and I've long admired Japanimation and comic art.  I can't resist anime's clean lines, sense of space and forcefulness, and storyboard style of storytelling.  Once underrated overseas, Japan's comics are now one of our largest cultural exports.  Resistance is futile:  Knockoffs are all over Cartoon Network (I love POWERPUFF GIRLS and SAMURAI JACK).
Consider one knock-on benefit of a society so consumed by comic art:  Japan's average standards for drawing are very high.  I come from a society with an enormous standard deviation in artistic talent:  you either get stick figures or Pat Oliphants.  Here, however, consider this example:
I once gave an exam at a Japanese university testing spatial vocabulary.  I drew a room on the answer sheet and said, "Under the table, draw Doraemon."  Amazingly, 98 of 100 students drew a clearly-recognizable Doraemon, most complete with propeller, collar bell, philtrum, and whiskers.  Try getting people overseas to draw a recognizable Mickey Mouse, Felix the Cat, or even just Snoopy, and you'll see how comparatively under-practiced drawing skills tend to be outside Japan.
1)  ONSENS.  Of course.  If you can get in.  Ahem.
900 WORDS
================================
■Arudou Debito is a columnist for the Japan Times and author of three books:  Japanese Only: The Otaru Hot Springs Case and Racial Discrimination in Japan (English and Japanese versions), and Handbook for Newcomers, Migrants, and Immigrants (co-written with Akira Higuchi).  His website, updated daily, is at www.debito.org.  An expanded version of this essay is at www.debito.org/?p=2099.
ENDS