mytest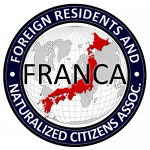 UPDATES ON TWITTER: arudoudebito
DEBITO.ORG PODCASTS now on iTunes, subscribe free
Hi Blog.  Here's a little article about how other minorities have it in Japan — the Ainu indigenous peoples, for one.  According to this, people of Ainu descent are even being racially profiled by police on the street just like NJ!  Anyone still want to argue that the NPA is not training the police to target foreigners (defined as "foreign looking", hence the Ainu getting snagged)?  Even the police themselves below justify their actions as ferreting out NJ overstayers.  Read on.  Arudou Debito in Sapporo
//////////////////////////////////
Former panel member says state responsible for hardship facing Ainu
Kyodo News/Japan Today Sunday 06th December 2009, Courtesy SC
http://www.japantoday.com/category/national/view/former-panel-member-says-state-responsible-for-hardship-facing-ainu
TOKYO —
A member of a disbanded government panel on policies related to the Ainu said Saturday that the panel wanted to send a message to the government and the public that state policy has imposed hardships on the indigenous people and caused discrimination against them. '
'We wanted to make it clear and tell the people in our report that the state was responsible for the suffering imposed on the Ainu and the disparities (between them and the majority group),'' Teruki Tsunemoto, head of the Hokkaido University Center for Ainu & Indigenous Studies, told a symposium on Ainu policy in Tokyo.
Tsunemoto was one of the eight members of the panel, which was set up after Japan recognized the Ainu as an indigenous people last year and issued the report in July this year. The panel urged the government in the report to take concrete steps to improve the lives of Ainu people and promote public understanding of them through education.
Stressing the need to take specific measures for the Ainu, Tsunemoto, also a professor in constitutional law, said, ''The Ainu have existed uniquely as an indigenous people and they have become a minority group not because they wanted to be but because the majority group of the Japanese advanced into their native land.''
''The Ainu did not agree to become minority, so the state must take responsibility for driving them into their current status,'' he said. ''The panel did not propose providing 'benefits' to the Ainu but enhancing Ainu policies, based on the state's political responsibility.''
A survey has shown that Ainu people still lead underprivileged lives, with their income levels and university advancement rate remaining low, compared with the national averages.
At the symposium, some Ainu people living in Tokyo and its vicinity shared their experiences of discrimination and expressed hope for future policy.
Akemi Shimada said, ''People do not know much about the Ainu. Some people in Tokyo said to me when they saw me wearing traditional Ainu clothes, 'Do the Ainu still exist?' and 'Are you from the Ainu country?' I responded, 'Where is the Ainu country?'''
Tomoko Yahata said she was stopped and searched in Tokyo nine times over the six months through October. ''Responding to my question as to why they had stopped me, the police officers said it is because there are many overstaying foreigners,'' she said.
Many Ainu must be facing similar difficulties as they now live nationwide, she suggested.
The Ainu at the meeting said they want sufficient support to improve their livelihoods while seeking their own space where they can pursue cultural activities such as traditional dancing, embroidery and cooking.
ENDS