mytest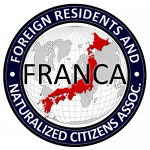 UPDATES ON TWITTER: arudoudebito
DEBITO.ORG PODCASTS now on iTunes, subscribe free
Hi Blog.  I originally had this as a comment added to the previous post, but it is too good to languish there.  USAF officer and Left-Behind Parent Paul Toland reports on US Congressional hearings on the Japan Child Abductions issue.  Read up and get a feel for just how negligent the US has been towards its own citizens.  Arudou Debito in Sapporo
===================================
Received December 4, 2009 from the HELP BRING ERIKA TOLAND HOME Facebook entry:
Paul Toland:  Yesterday, The Tom Lantos Human Rights Commission held the first Congressional Hearings on International Child Abduction in over 10 years. The hearings were widely covered and I hope some success can come out of it.
Here is some of the press coverage from yesterday's hearing (as of now).
Congressman Chris Smith press release:
http://chrissmith.house.gov/News/DocumentSingle.aspx?DocumentID=157907
Asbury Park Press story:
http://www.app.com/article/20091202/OPINION05/312020004
AFP Newswire story:
http://www.google.com/hostednews/afp/article/ALeqM5i3G1zO_vlTNuN_2QTCuH4iKWwzqQ
Stars and Stripes:
http://blogs.stripes.com/blogs/stripes-central/new-law-could-help-servicemembers-whose-children-have-been-abducted
Washington Times (scroll down to bottom of page):
http://washingtontimes.com/news/2009/dec/03/washington-in-5-minutes-29960583//print/
Yahoo News:
http://real-us.news.yahoo.com/s/afp/20091202/pl_afp/usjapanbrazilrightschildrendiplomacy_20091202230923
A CNN story on the Hearings primarily focusing on David Goldman's case, but also mentioning the other parents, including Erika's case.
http://us.cnn.com/video/?/video/us/2009/12/02/ferre.brazilian.hearing.cnn.
Congressman Smith's press release has links to most testimonies, including my testimony. I HIGHLY recommend you read former Assistant Secretary of State Bernard Aronson's testimony. Congressman Wolf said it was one of the best testimonies he has ever heard, and he received loud applause from the people in the audience, and I agree it is extremely powerful, especially the preposterous way in which the State Department acts (and he's a former Assistant Secretary of State). Read the part about why Brazil is ranked as having "patterns of non-compliance" with the Hague vs. being "non-compliant" and about why Brazilian citizens cannot have their visa privileges lifted in the United States.
Also, Ernie Allen, President and CEO of the National Center for Missing and Exploited Children, gave his suggestions for how to improve this issue. He referred to Japan directly in his testimony, but also went off script to discuss his belief that establishing a bilateral mechanism with Japan was MORE important than simply having Japan sign the Hague.
Attorney Patricia Apy went into considerable detail on the legal
difficulties faced by military parents overseas, as she is the Liaison to
the American Bar Association Standing Committee on Legal Assistance for
Military Personnel.
As far as the Parents' remarks, I believe all four parents strongly presented our cases. Although I don't have the complete transcript of the Question and Answer part of our session, I will address here my remarks during the Q&A. I spoke second during testimony (after David Goldman) and spoke last during the Q&A, so my Q&A remarks concluded the parent panel.
Congressman Wolf asked what countries worldwide are the largest violators in terms of Parental Abductions. I answered that Japan accounts for nearly one-quarter of all abductions to non-Hague countries, so Japan stands head and shoulders above any non-Hague countries. In Ernie Allen's later testimony, he stated that Japan was second among all nations, after Mexico.
Congressman Wolf said that parents should ask and demand to meet with the Secretary of State AND the President. I replied that we HAVE asked again and again for meetings. I did discuss our experience with Assistant Secretary Campbell. I told the commission about Secretary Campbell's confirmation hearing and his response to Senator Webb that he would meet with any parents who wanted to meet with him. Then I told them about our actual experience with Secretary Campbell, and how left-behind American parents living in Japan with American citizen abducted children were turned away when Secretary Campbell visited Japan, and were told that he was "too busy" and "did not have the time".
Then I proceeded to hold up 8X10 photos from the associated press of Secretary Campbell hosting Shigeru and Sakie Yokota and Akihiro and Kayoko Arimoto at the Ambassador's residence…Japanese parents who had children abducted to North Korea over 30 years ago, on the same day that he turned away American parents with children abducted to Japan. It was interesting to watch CBS, NBC, CNN and others scrambling and crowding around our hearing table to get close up shots the photos of Secretary Campbell with the Yokotas.
Congressman Smith had mentioned earlier about the French meeting bilaterally with the Japanese to begin discussions toward resolving the 35 outstanding abduction cases of French children. I expanded upon this by giving some background of how the Hague is not retroactive and will not help any of the parents with children currently abducted to Japan, and that we (parents) have again and again approached State about forming a bilateral working group with Japan to address existing cases, but have been met with a tepid response by State, and that our response from State has generally been that they want Japan to sign the Hague and this will then force Japan to change their laws and provide us with "improved access" to our children. In other words, the terrible tragedies of our cases are being used by State to try to get Japan to sign the Hague, but we won't derive any benefit from it while our children are still young. I discussed how the French have approached the issue by putting existing cases first and foremost, while treating Japan signing the Hague as a secondary long-term strategic goal that will help in cases that do not yet exist, and it's the French government that is getting results, not necessarily by having any children returned yet, but by at least having established a bilateral forum with Japan to discuss resolution of existing cases.
Finally, I concluded by reading the following quote from Secretary Clinton on her first trip to Japan "I cannot imagine what it must feel like to have lost family members, and for so many years, never have heard anything about them or from them. I don't know if I'll be meeting as a secretary of state anymore than I will be meeting with them as a wife, a mother, a daughter, a sister. It's important that their plight is not forgotten. I attach great importance to the abduction issue." I then dropped the bomb that she was not talking about our issue, but rather she was talking about the abduction of Japanese citizens to North Korea over 30 years ago, and concluded bybsaying that Secretary Clinton has never once addressed our issue in any public forum OR met with a single left behind parent.
I told the Congressman AND the press that it was up to them to spur the State Department into action. As parents, we have tried and tried, but now it is up to Congress and the Press to move the State Department forward in making this issue a central issue of US Foreign Policy.
This was enough to get the Congressmen stirred up, so THE COMMITTEE will be preparing a letter for both the President and Secretary Clinton asking them to meet with Left-Behind parents. Congressman McGovern's office will be providing parents with a copy of that letter once available. Additionally, Congressman Wolf said I needed to also meet with Secretary Gates and Chairman of the Joint Chiefs Admiral Mullen on this issue. However, I am unsure of the chances of this actually happening.
I want to thank everyone who made this hearing possible yesterday. Congressman Smith and other members of the Commission, the other left behind parents, David, Patrick and Tom, the attorneys and experts on the second panel, the many left-behind parents from Japan, Brazil and other areas who were present, as well as my family. Let's hope this is a beginning. Sincerely, Paul