mytest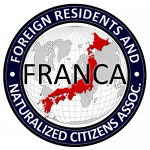 UPDATES ON TWITTER: arudoudebito
DEBITO.ORG PODCASTS now on iTunes, subscribe free
Hi Blog.  What follows is a guest essay from a 3-year exchange student on the GOJ dime who has come to Japan to study and found it highly undesirable.  Others who have had similar experiences, please comment.  All names etc have been changed to protect the guilty.  If interested in getting in touch with the author, please contact me at debito@debito.org and I'll forward your enquiry.  Arudou Debito in Sapporo
========================================
GUEST ESSAY FOLLOWS
My name is Laura Petrescu, and I am a Monbukagakusho-MEXT scholarship grantee that has been living in Japan for almost three years. When I came here, I was expecting a high-quality academic environment and an overall positive experience. I was disappointed time and again by irregularities, double standards, absurd situations and blatant displays of racism.
Therefore, I thought I'd share my ryuugaku experience so far. I think that by getting the word out I'm giving prospective foreign students a chance to learn 'other' truth about living and studying in Japan. On the surface, things might look good – after all, who would say no to going to college for free? Still, there are many things that can turn an average ryuugaku experience into a complete disappointment and a waste of time.
A little background information:
I came to Japan in spring 2007. I spent my first year in Japan at the former Osaka University of Foreign Studies (currently, the Foreign Languages division of Osaka University). Here, myself and other foreign students studied Japanese and other tangent subjects.
At the beginning of our second year here, each of us was sent to a university (supposedly) of his or her choosing. Things went downhill for a lot of us afterward, and plenty of people have already given up their scholarships and returned home. Those of us who stayed are still dealing with the ups and downs of an inherenty flawed system that seems to care more about pretty numbers on a sheet of paper, and less about the overall well-being of each of us, as a person.
What follows are the ten major reasons that essentially ruined the whole "Study in Japan! Free forever!" thing for me.
#1. Double standards for Asian and non-Asian foreign students at OUFS
At the OUFS foreign students' dorm, Asian student groups were allowed to get away with pretty much anything, from shooting fireworks indoors and setting a curtain on fire (subsequently leading to foreign students' parties being banned on campus grounds) to using shower stalls as public restrooms and even cheating on tests. Several students displayed an increasingly reckless behavior and walked away with a mild warning and nothing more.
On a side note, the regular Monbukagakusho newsletter that gets sent to all foreign students mostly features Asians and information for Asians looking for jobs, etc. I think I've only seen a non-Asian interviewed once.
Back to OUFS, non-Asian students were harassed and ridiculed by teachers and dorm staff on several occasions. One particular incident comes to mind, where a white girl's Japanese language abilities were ridiculed in class by none other than her teacher, to the point where she broke down crying. The Asian students in said class (two Koreans and two Singaporeans) watched and laughed. For the record, the girl had passed the JLPT-1 examination and was one of the best Japanese speakers I know.
Half a year later, Asian students had a barbecue. When non-Asians did the same thing one day later, the dorm supervisor called the campus guards and we were forced to "cease and desist" immediately. We asked why there was no problem if Asians did it, but if we did it, we were somehow in the wrong. Mid-conversation, he turned, said something unintelligible in English (even though we'd all been talking to him in Japanese the whole time) and stormed off.
Another time, due to a faulty English translation of a notice, almost all foreign students ended up locked out of their rooms. All rooms were scheduled for a fire alarm maintenance, and al of us were notified. The Japanese notice (which most of us couldn't read at the time) added, "出かけるときは鍵を持って行ってください". The English translation was, "Please keep your key." Guess who got yelled at when gingerly trying to point out the mistake: a native English speaker, who was told by the dorm supervisor something along the lines of, "I studied in the US for 10 years, I know English!" and promptly dismissed. I got yelled at too, when I politely asked the supervisor to please let me in my own room.
#2. Pressure and "mind games" at OUFS
As far as "mind games" go, myself and another student were in dire straits for having missed some classes (although it was never made clear that attendance mattered, and in both our countries attendance does NOT count towards a grade). On a side note, I missed most of those classes due to medical reasons. The program supervisor set up a "trial" with the two of us, himself and another teacher, and spent an hour and a half making us believe that we'd screwed up irrevocably and we'd face grave consequences, possibly even failing the year and being deported straight away.
At the end of the meeting, he gave each of us a paper that said we renounced our scholarship benefits then and there. And all we had to do was to sign on the dotted line and that would be "better for us, right?". Naturally, we both refused, much to the supervisor's bafflement. Ironically enough, an Asian student had an even worse attendance record, but they never attempted to pressure him into giving up.
#3. Poor-quality teaching and evaluation at OUFS
Some teachers at OUFS were, in my humble opinion, hardly qualified to teach. One spent most of the class time talking about anything but what he was supposed to teach, and even going so far as to ask inappropriate questions, such as, "So, do you have a boyfriend yet?". He'd skip from topic to topic, ramble for a bit, then move on to another topic before just as suddenly going back to supposed "teaching".
Towards the end of the year, the same teacher called me and another student to his office and proceeded to tell us that, due to poor attendance, he would be "forced" to fail us both. He then asked us why we missed so many classes. I answered first. "You weren't teaching anything", I said. "And also, your class has nothing to do with my major. It's boring. And I don't care." The other student said nothing… and in the end, we both passed. The bottom line is, nobody failed their first year at OUFS. The program was simply made that way.
Exams were a major pain for hard-working students. Students who couldn't speak a lick Japanese scored top grades, while people who actually studied everything there was to study scored 80% or less. The reason? Exams always consisted of the simplest possible Japanese language questions, so that everyone would supposedy pass with flying colors. It was easy enough to lose sight of simple Kanji characters when you spent weeks drilling complicated ones into your head. To make things worse, classes moved at a pace too quick for anyone to actually understand everything, and revision time was basically limited to one or two pop quizzes a week, with new stuff to learn following straight after. The bottom line is, students who couldn't speak a lick of Japanese got into top-level Japanese universities, while fluent speakers / writers had to settle for the "average" ones.
Besides the language itself, we were taught Economy, Culture, History and Politics in Japanese from day one, even though more than half of us had zero Japanese knowledge (our orientation guide specifically stated that no previous knowledge of the language is required – apparently, that changed from 2008). Our textbooks were in intermediate or advanced Japanese with plenty of technical terms. Some of the teachers didn't even speak English, so they couldn't help us understand things better, either.
#4. Disregard of personal university choices
Myself and another student with poorer grades than mine both opted for Osaka University as our first university of choice. Inexplicably, he got in, while I was sent to Tokyo ○○ University (third on my list). I had solid reasons to stay in Osaka (Osaka University had the exact course I wanted to major in, while the other one did not; and also my fiance of that time lived in Osaka with his family).
I went through every possible avenue to try and overturn the decision, but what chances would I have against a system that just doesn't care? I wonder what was the point in making us write our "choice list" (入学希望大学リスト) in the first place, when it was clear that: a- "advanced" students were among the only ones who got into their university of choice, and b- the selection criteria were shady to say the least.
#5. Misinformation by Tokyo ○○ staff at orientation meeting
At a university orientation meeting (大学説明会) at OUFS, I asked the Tokyo ○○ representatives whether I'd be able to obtain a practice license if I completed a bachelor's degree . The answer was, "Yes, definitely". This is what made me include Tokyo ○○ on my options list to begin with. I only found out much, much later – after my entrance examination – that this was not the case, and I would need to also complete a masters' course in order to get my license – maybe.
#6. Injustice at Tokyo ○○ and no intervention by university staff
This one still stings, even though it's been more than a year and I've passed the class (courtesy of a much more understanding teacher) since. In my first year, my Information Technology (情報処理) teacher failed me, even though:
– My highschool major was Information Technology;
– I knew more about computers, operating systems, standard programs, programming languages and the Internet than anyone in that class, including the teacher;
– I had a good attendance record that was not in violation of university rules;
– I completed all my assignments on time, including my end-of-year presentation;
– I've been using computers since I was 10, and sitting through half a year of, "This is a computer. To turn it on, you press this button… no, not that one!" was a sheer nightmare.
The teacher came up with an extraordinary set of rules so he could fail me. I wrote to the teacher, then went to the Student Affairs division, then all the way to the head of my faculty — where I was promptly told that it was "his class, his rules". The IT teacher even made an error while tallying attendance records (and I had proof). That was never even brought into discussion. In the end, I had an uncontrolled burst out (a sarcastic equivalent of "O rly?" in Japanese), for which I naturally had to apologize afterward. Nobody apologized for the "discomfort" this situation had caused me.
#7. Little to no support for "gakubu" foreign students
I'm a foreigner. I was only given one year to master the Japanese language so I could take courses in Japanese. Is that enough? With a complex language such as Japanese, definitely not. Sadly though, most courses were exclusively in Japanese, with tons of references, print-outs and projects in Japanese. Some teachers were very supportive, yes. But other teachers were not.
Some didn't even allow the use of electronic dictionaries (電子辞書) at end-of-term examinations. While my listening and understanding (聴きとり) are on a fairly good level, academic language has never been my forte. One particular teacher didn't want to give me the extra time I needed to finish my paper (I write very slowly), and consequently, instead of getting an A, as I should have, I got a D. I knew all the answers. I just didn't have time to put everything on paper.
To put it bluntly, my grades sucked, and I gave it my all. At least in my first year. By the second year, I'd already earned myself the "honorable" status of being the perpetual "dumb kid". In my country, I graduated high-school with full marks and was among the top 10 students in my promotion country-wide and with several national and international awards under my belt. Go figure.
#8. Inappropriate (and sometimes racist) student attitude; teachers do nothing
My first-ever group project at Tokyo ○○ was a four-people effort to do some research on a key Buddhist figure. After groups were made, one Japanese student exclaimed, "I can't work with a ryuugakusei! You'll just mess things up!"
In my second year, on a different project, I became the resident ghost: I'd speak, and the others would pretend they didn't hear a thing. Once, I gave a suggestion and was met with silence. A few minutes later, a Japanese made the same suggestion and was granted the standard "Oooooh, you're so SMART!" response. On the same group, I was told, "You Americans don't understand how the Japanese think, so your opinion means nothing." Excuse me? I'm [Eastern European]. And my opinion should weight the same as everyone else's – if not more, considering I've seen the world, whilemost of these kids have lived their whole lives in their own little fairytale bubble.
#9. "If you're sick, that's unfortunate, but I don't care."
This one nearly had me in tears. I missed a class twice, both times for medical reasons. I let my teacher know and brought proof from the clinic. His response after the second time? "If you miss one more class, you'll fail the course" – which, by the way, is compulsory. At the time of my second absence, I was a flu suspect and was expressly told to go and get myself tested ASAP, and do NOT, under any circumstances, set foot inside the campus (this was during the swine flu hysteria). Hypothetically speaking, if I had any kind of flu, this could have started an epidemic at school. Guess who would've gotten the blame later.
#10. "Me" vs. "them"
I've had plenty of cases where I'd try to strike a conversation at university, only to be met with the standard "Wa~i! It talks!" response. Nearly all the conversations I managed to have were the invariable "gaijin"-themed discussions: where I'm from, what things are like "over there", why I came to Japan, etc., etc., interlaced with the typical "Sugo~i! Your Japanese is SO good!" (and variations). This thing dragged on even with people I'd known for months. It gets tiresome after a while. I was never a part of my class, per say; always left out of conversations, decision-making in projects, "nomikais", etc. And I tried. I really did. It's almost like there is an invisible wall between me and the rest of the students in my class.
To sum up…
Some people might say, "You knew what you were getting into when you came to Japan! And if you didn't, all you had to do was research!". I got most of my information from the Japanese embassy and from general advice websites by MEXT and JASSO. I had no idea what I was in for. That's part of the reason I decided to write this open letter.
Yes, throughout these three years, I met some extraordinary people at both universities who genuinely tried to help. As an old [Eastern European] saying goes, "One flower doesn't bring springtime." It seems to me that foreign students are little more than pretty numbers on a paper as far as MEXT is concerned. (Oh, on that note, last year they cut down our scholarships in an effort to get even more foreign students into Japan, when our current scholarship was not enough to cover living expenses in certain areas to begin with – especially in Tokyo, where rent alone is sky-high. And they got away with it. Naturally.)
On the outside, I may not seem like a "serious" student as far as the Japanese standards go. The truth is, I'm already starting to give up. I realized that even though I did my best, I would never raise to the expectations of my university – especially where written papers and attendance are concerned. It still puzzles me how Japanese students can drag themselves to class even when they're  so sick they can barely stand. I'm sorry, but I can't do that. Doctor's orders. (Of course, I have no paper to prove it, because my physician back home is not Japanese).
ENDS