mytest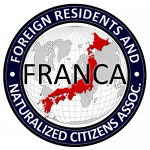 UPDATES ON TWITTER: arudoudebito
DEBITO.ORG PODCASTS now on iTunes, subscribe free
Hi Blog.  I put this up on the heels of yesterday's blog entry, where we had a couple people seriously arguing that an exchange student, who felt victimized by her unsupported status in the Japanese education system, was in some way herself to blame — in that she was being culturally ignorant or insensitive (since coping strategies for foreigners in Japan apparently shouldn't involve complaining, or trying to change people's hearts re discrimination).
I asserted that the UN wouldn't agree with those sentiments.  Just letting discriminatory activities slide is precisely part of the problem, sez below.  Let's bear that in mind when we see somebody trying to do something about people treating other people badly, and give them the benefit of the doubt that they are acting in good faith to improve the lot for everyone in Japan.  Arudou Debito in Sapporo
////////////////////////////////////////////////
ENDING COMPLACENCY KEY TO FIGHTING DISCRIMINATION, UN HUMAN RIGHTS CHIEF SAYS
UN News, New York, Dec 8 2009 4:05PM
The United Nations human rights chief today called on individuals everywhere to consider how they can fight discrimination beginning in their own homes and workplaces, stressing the need to overcome complacency which only contributes to the scourge.
"You cannot defeat discrimination by shutting your eyes to it and hoping that it will go away. Complacency is discrimination's best friend," High Commissioner for Human Rights Navi Pillay told a news conference in Geneva, ahead of this year's Human Rights Day.
The theme of this year's Day, observed annually on 10 December, is "Embrace Diversity: End Discrimination," and Ms. Pillay shared how she confronted her own prejudices in an earlier stage of her life shaped by the fact that she grew up in apartheid-era South Africa.
"We all, and here I include myself, have a tendency to hold ingrained prejudices against certain people because of the group they belong to rather than because of who they actually are as individuals.
"It is my hope that starting on this Human Rights Day, people will begin making an extra effort to think about these issues, and about how they as individuals can take action in their own homes, in the workplace and in society at large to first of all identify discrimination, and then tackle it, wherever it raises its ugly head," said the High Commissioner.
As part of the commemoration of the Day, Ms. Pillay will be in South Africa to preside over a panel of high-level judges sitting in the first ever World Human Rights Moot Court competition at the University of Pretoria. Students worldwide will argue a fictional human rights case on the principle of non-discrimination at the event organized by the university and supported by the UN human rights office.
Then on 10 December she will speak, along with representatives from the Government, civil society and academia, at a public celebration planned for Freedom Park, which will also feature a performance from South African singer Yvonne Chaka-Chaka.
The Day, which commemorates the adoption of the Universal Declaration of Human Rights by the UN General Assembly in 1948, will be marked with numerous other events worldwide.
________________
For more details go to UN News Centre at http://www.un.org/news
http://www.un.org/news/dh/latest/subscribe.shtml
ENDS